Bridgerton is an unusual choice for a prestige, high-budget Netflix series. Based on author Julia Quinn's novels, it's a straight-up, old school "Regency romance," complete with all the usual cliched tropes. There are fancy outfits, ballrooms, bodices to rip, breeches to burst, sex, sex, and more sex. But the show fundamentally succeeds by never losing sight of the love. It's right there in the name "romance novel," and Bridgerton delivers the heart-wrenching passion in spades. These romantic Bridgerton Season 1 quotes are worthy of every emotional swoon audiences can manage.
Warning: Spoilers for Bridgerton Season 1 follow. Julia Quinn's Bridgerton novels are massively popular because of her writing. The books range from funny to zany to sentimental, sometimes all in the same scene. Some of Bridgerton's best scenes are lifted wholesale from the page, including that intense duel between Anthony and Simon.
But just as many scenes were created just for the Netflix show. That includes its most romantic one, in which Simon asks Queen Charlotte for her blessing to secure a quick marriage to Daphne. It's a moment that doesn't happen in Daphne's story in Quinn's novel The Duke & I, mainly because the Queen doesn't appear in the book as a character. But even though that moment is an addition, it fits perfectly with the tone of the rest of Bridgerton. It's a reminder that the writers understand making hearts flutter is the point of any series based on romance.
Here are some of the most romantic lines from Season 1: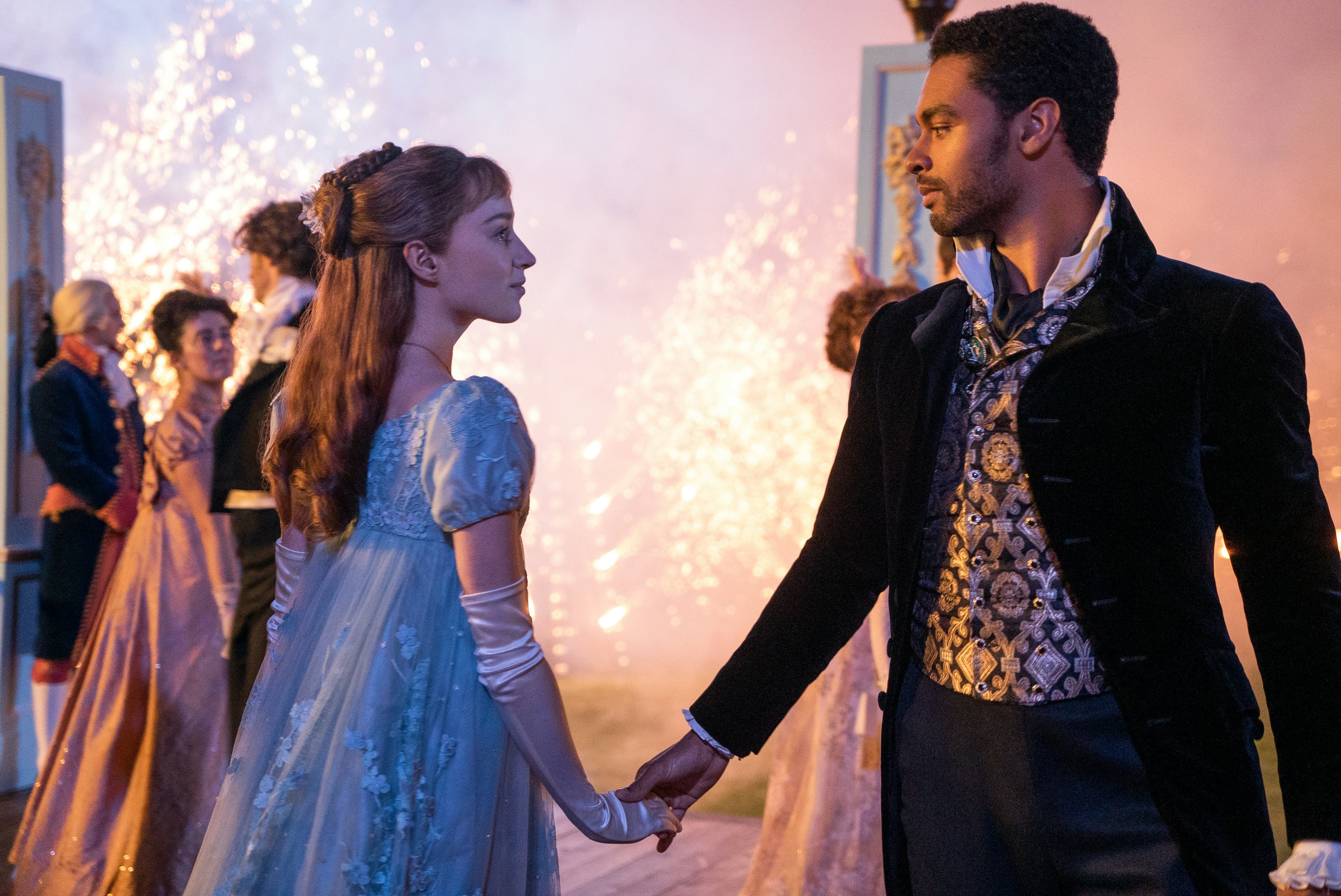 Bridgerton Season 1 is on Netflix now.
Source: Read Full Article