Amber Heard is looking to make real change when it comes to the posting of revenge porn online.
The Aquaman star was hacked back in 2014 during the infamous Celebgate (also known online as "The Fappening") and is now working with Congress for a legislative solution.
As she said during a press conference back in May, her nude photos have continued to circulate online ever since — which she says has caused her to be "harassed, stalked, and humiliated."
While she's trying to put a stop to that legally, she also wants to fight the war of public perception about the crime.
This week she was a guest on the new podcast version of The Conversation with Amanda de Cadenet, where she opened up about what she considers an important step towards getting rid of revenge porn: getting rid of the term "revenge porn."
She says:
"'Revenge porn' is problematic for a number of reasons, even though it's catchy."
The first reason? There's an aspect of victim blaming to it. She explains:
"It implies that there was an action, for which the victim was responsible. For you to seek revenge, it implies that somebody did something wrong."
It's an interesting point we'd never really considered, to be honest. It's called revenge, but what is it revenge for exactly? The breakup? Dating someone new?
These aren't acts worthy of "revenge" — and that implication, that the victim has done something to warrant reprisal could be insidious.
Even if they don't mean to, people might subconsciously associate the act with some form of justice, which is about as wrongheaded about this as you can get!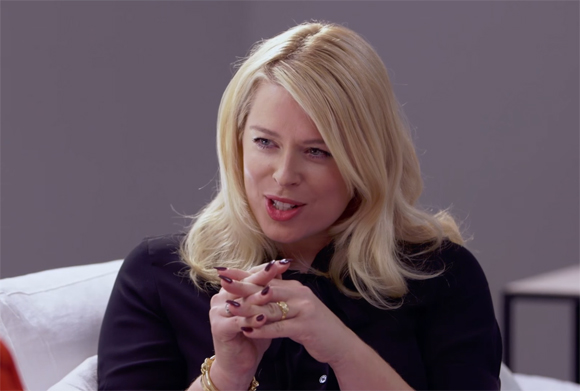 The second reason Amber says the term "revenge" is no good — a lot of the time it doesn't apply in any way. She clarifies:
"It implies intent to harm, which is limiting for many, many reasons if we narrow the definition of what we call non-consensual pornography, if we limit it to qualifiers like the intent to cause harm. When someone like me gets their photos hacked, and it goes online, that person doesn't necessarily intend to cause me harm."
Right, that actually makes sense, too.
There's no reason to assume the person leaking Amber Heard's photos was doing so to hurt her — he may well have just wanted to see her naked. In fact, that's probably more likely if you think about it. She is a famously beautiful actress, after all. And presumably the guy didn't know her personally.
But of course changing hearts and minds is only part of the struggle.
Amber is currently working with Senator Kamala Harris and Reps Jackie Speier and John Katko to get the SHIELD Act passed.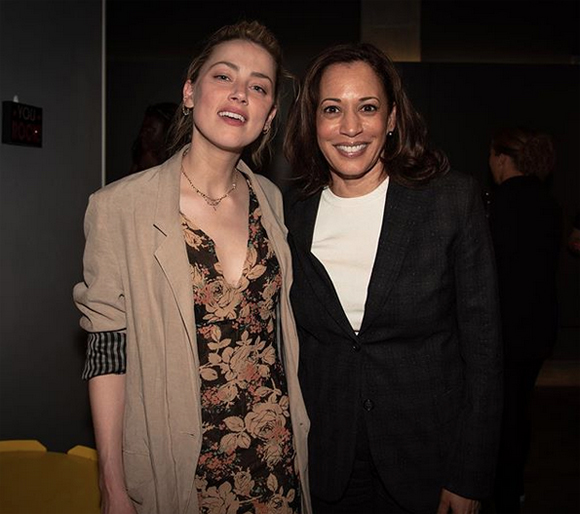 SHIELD, Stopping Harmful Image Exploitation and Limiting Distribution, will make the distribution of nonconsensual explicit images on the Internet into a federal crime.
That means sites which continue to post leaked nudes AND individuals who spread them would be liable — not just the hackers.
Amber believes this change will in turn affect how people view these images. As she tells DeCadenet:
"That's the beautiful thing about legislation. It is one thing to change attitudes, and when we talk about changing cultural attitudes, we talk about imparting change, we have to appreciate how much of that is informed by legislation which codifies it."
Do YOU think a new law will change how people view leaked nudes online??
Source: Read Full Article