Bradley Cooper and Irina Shayk are clearly no longer together, but the former couple are still on the same page when it comes to their two-year-old daughter!
Sources tell TMZ the parents have agreed to joint and legal custody of Lea De Seine, splitting it right down the middle 50/50. Of course, with both their work schedules in mind, it will vary from month to month.
Additionally, both Brad and Irina have agreed to live in the same city in order to raise their little one, and will be calling the Big Apple their home.
Talk about co-parenting goals!
The report also goes on to claim these exes decided NOT to get a written, formal agreement as they don't feel they need it.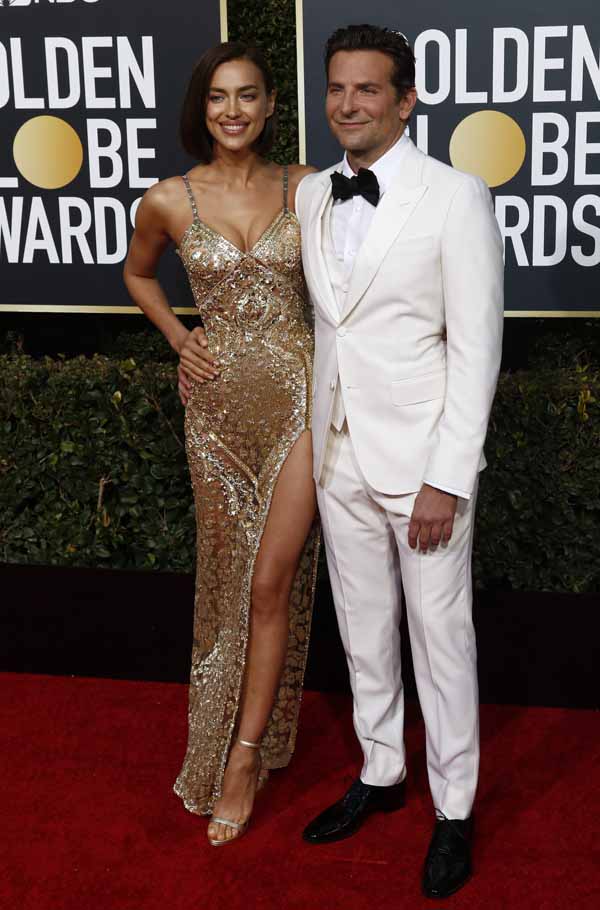 Obviously not all celebrity breakups go as easily when there are kids involved, but we've got to hand it to these two for trying to make it as smooth as a transition for Lea, even going as so far as to keep their main residences in New York City!
As we reported, Cooper and Shayk split early last month following reports their relationship was on the rocks.
Since, it's been said the single stars are ready to start dating again, with one insider previously spilling to Us Weekly:
"They want to date, and won't be shy about meeting people or being set up. They're closing a long chapter of their lives, but they're ready to see what's next."
And speaking of being ready to move on:
"Bradley and Irina are amicable and trying to be respectful of each other. They both want to keep it civil for the sake of Lea."
It was also at this time the source spoke about their hopes to split custody:
"They both work and they have a nanny. They'll coordinate to make sure their daughter is always with one parent. When Lea has important events in her life, both Bradley and Irina will be there."
That's what we like to hear!
And while neither Brad nor Irina have been open about their decision to part ways, the supermodel did open up about marriage and the public's fascination with her private life.
The 33-year-old confessed in a new interview with Harper's Bazaar:
"Everyone looks at it differently. Do I believe in marriage? Yes, of course. I'm not the kind of person who is against it."
It seems Irina will keep any future relationship under wraps as she also tried to explain the world's fascination surrounding her ultra-private romance with Cooper:
"I think it's just human beings: if you cannot have it, you want to have it. There's a curtain there, you want to open the curtain. It's curiosity I guess."
Sounds like she knows why fans might have latched on to those pesky Lady GaGa rumors!
While Shayk and the 44-year-old A-lister are no longer an item, and despite the speculation surrounding his co-star, it's inspiring to see these two so amicable…
Even if it's only for their daughter!
Thoughts, Perezcious readers?? Sound off in the comments (below)!
Source: Read Full Article