"Saturday Night Live" comedian Norm Macdonald died on September 14, his management confirmed to Deadline. Macdonald, who made a name for himself on the sketch comedy show, had been diagnosed with cancer nine years ago, although he never made his diagnosis public. Lori Jo Hoekstra, Macdonald's producing partner, told the outlet that he wanted to keep his health struggles private. "He was most proud of his comedy. He never wanted the diagnosis to affect the way the audience or any of his loved ones saw him," she said. "Norm was a pure comic. He once wrote that 'a joke should catch someone by surprise, it should never pander.' He certainly never pandered. Norm will be missed terribly."
Besides elevating "Saturday Night Live" with his performances, Macdonald starred in his own comedy series, "The Norm Show," from 1999 to 2001, and made numerous appearances on "Late Night" throughout the years. He was expected to be at the New York Comedy Festival lineup in November prior to his death.
Upon hearing the news of his death, many fans and celebrities have expressed their grief over Macdonald's death on social media. Here are some of the reactions.
Norm Macdonald's death leaves a void in the comedy world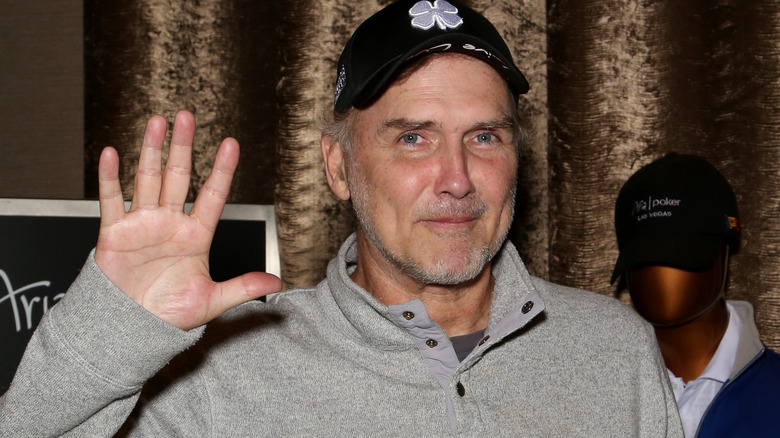 Moments after Norm Macdonald's death was confirmed, fellow comedians and entertainers took to Twitter to share tributes to the comedic great. "My dear friend Norm MacDonald passed after a brave 10 year battle," Jim Carrey wrote. "He was one of our most precious gems. An honest and courageous comedy genius. I love him." Seth Rogen tweeted, "We lost a comedy giant today. One of the all time greats." Josh Gad said, "Not Norm. Absolutely gutted. One of the most underrated and hilarious SNL performers. RIP." Actor Whitney Cummings wrote, "Norm is the pinnacle of bravery and originality," while Ken Jeong said, "In such a divisive time even among comedians, we can all agree Norm MacDonald was the best. Rest In Peace." Jon Stewart added, "No one could make you break like Norm Macdonald. Hilarious and unique. F*ck cancer."
Others paid tribute by sharing one of Macdonald's famous quotes about cancer. Writer David Gardner wrote, "Norm MacDonald on battles with cancer: 'I'm pretty sure, I'm not a doctor, but I'm pretty sure if you die, the cancer dies at the same time. That's not a loss. That's a draw.'"
It's clear that Macdonald's comedy and personality left a mark on many, and other celebrities will most likely pay tributes in the upcoming days, as well.
Source: Read Full Article