Kris Jenner probably didn't realize that some innocent-looking family photos would cause such a controversy. But here we are.
The first thing Kar-Jenner fans noticed about the photo montage in question was that one very important person was missing. Kris Jenner posted a series of pictures of her family members in various combinations that were all taken at a birthday bash for Kris' mom, MJ (Mary Jo Campbell), who just turned 85. One person who wasn't featured in a single photo? The birthday girl herself, MJ. Fans pointed out that was kind of harsh.
And that's not all they're saying. The photo series features most of Kris Jenner's grandkids in various combinations, including Kourtney's daughter Penelope Disick, 7, Khloe's daughter True Thompson, 1, and Kim and Kanye's little girl, North West, 6. But it's the photos of North that are really causing a stir.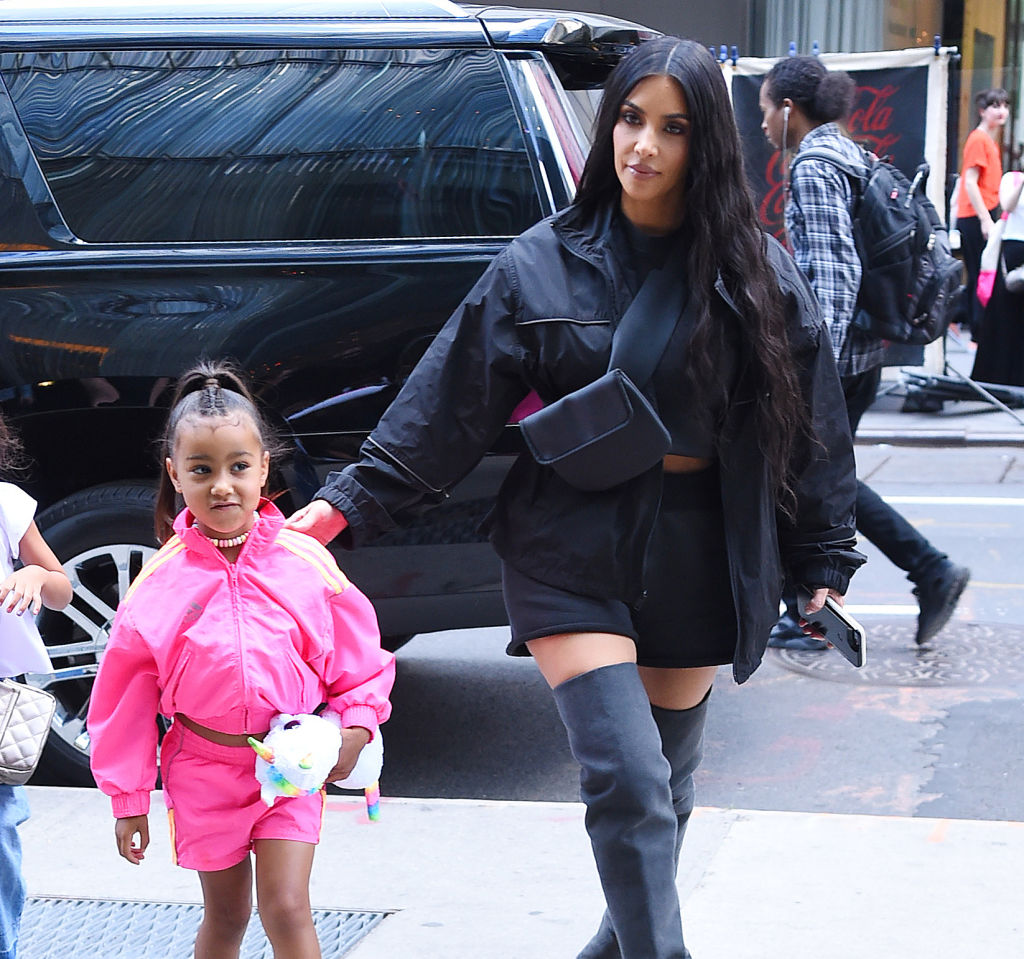 The photos of North West have fans screaming 'inappropriate'
All of the Jenner grandkids look adorable in the photos, but the picture that people can't stop talking about is the one with North in it. In the image, North is posing while wearing a nose ring and a bindi as part of her photo props.
At first, fans were questioning if the nose piercing was real even though that's a little ridiculous to expect for a 6-year-old. They pointed out that North already has her ears pierced, so moving on to body piercings wouldn't be much of a stretch, apparently.
Kim Kardashian quickly cleared up the rumors on herInstagram stories, confirming that the little ring in her daughter's nose wasindeed a fake.
Fans think North looked way too grown up in the photos
Faux nose ring aside, fans were upset that North looked so adult with her extreme dark makeup, which she's been spotted wearing before. Just last year Kim got called out for letting her daughter wear black lipstick to church. Then there was that time Kim Kardashian straightened North's hair before her fifth birthday. Fans were left wondering if it was all too much, too soon.
"Kims [sic] letting north grow up toofast dark makeup/lipstick now piercings smh [shaking my head]," one commentercomplained.
Then there was the whole issue of culturalappropriation. Bindis are used as part of Hindu marriage rituals in India andpeople of that religion have taken offense to other cultures using them as afashion trend. Fans called that out on Instagram, too.
"I'm crying cause north is wearing a bindi!" one user said.
It's not the first time Kim Kardashianhad her parenting questioned
Clearly, Kim Kardashian and the rest of the family have some different ideas about parenting. They've all been questioned for spoiling their kids with extreme, over-the-top parties and fancy gifts. Their wardrobes alone cost more than some people's cars.
But hey, if they have the money, it'stheir right to spoil the kids as they see fit. And a little fake nose ring as aphoto prop never hurt anyone.
Source: Read Full Article