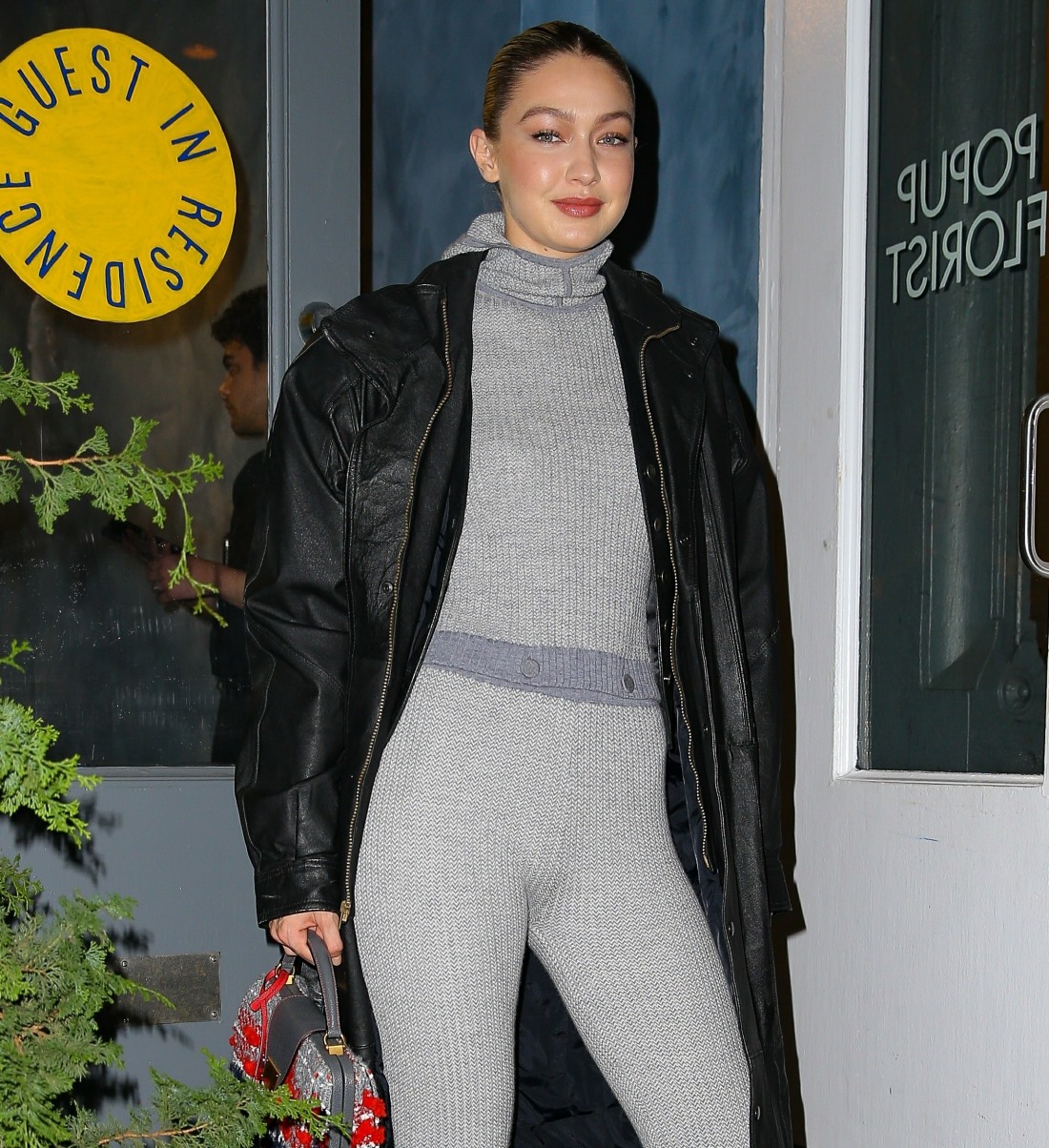 I enjoy the Wall Street Journal's "My Monday Morning" series. It appeals to my curiosity of how celebrities, artists and innovators manage their time and how and what they prioritize on a daily basis. Obviously, I love the "real" stories about people who sleep late and spend the whole morning getting their hair and makeup done, but celebrities like to pretend that they have a real morning routine. I actually believe Gigi Hadid when she talks about getting up early with her two-year-old daughter Khai. Gigi did the "My Monday Morning" series and it's interesting. Some highlights:
She's a morning person: Being a morning person comes so naturally to Gigi Hadid that a couple of years ago, she stopped drinking coffee at the same time she became a mom. She has also eschewed a traditional alarm clock for a human one, in the form of her 2-year-old daughter, Khai. "Whatever time she's waking up, I'm waking up," says Hadid (usually between 7:30 and 8:30 a.m.). "I have a very mom morning routine."

Her motto is to take things day by day. "You gain a little pride for knowing that you can make it through the tough days and appreciate the good ones, and just do it all with gratitude."

Her breakfast: "I eat whatever Khai's having. I make her pancakes and sausages every day. For Christmas, she asked me what I was going to ask Santa for and so I said I wanted a new pancake pan. I ordered myself, via Santa, this cool pancake pan—each little circle pancake is a different animal, so she can have lion pancakes or llama pancakes. It's really fun.

Not into skincare: "I'm not much of a skin-care guru. I'm terrified of facials. I've had one in my life, before the last Met Ball, because I went to someone who works on my sister and one of my best friends, and I really trust them. But I just like to keep it simple.

Fitness: "Running after my 2-year-old. We walk a lot. We do yoga together. With lifting her and running around all day and going to the park, I get moving.

Dailywear: "When I'm in Pennsylvania at my farmhouse, every day is sweatpants and a thermal shirt layered with a Guest in Residence sweater and cashmere socks. In New York, if it's a park day, I layer up: leggings under denim or sweats and then a thermal shirt or a sweater and my dad's vintage coat that I pretty much wear every day with a baseball cap. To go to work, I keep it pretty simple.

Hiring for her company Guest in Residence: "Everyone who comes into the office to interview for the role has the experience, right? Has the right things on paper, has done the right jobs, etc. So I look for people who I want to walk into an office and see. I'm interested in what they do outside of the office, their other interests that have nothing to do with design or what they do within our company. With that, especially on the creative team, comes a lot more of an open mind and interests and inspiration.

Her most prized possession: "I wear the necklace my grandma left to me every day. I wear it so much I can't feel it on my neck. Multiple times a week, I touch my neck to make sure it's still there.

Staying organized: "I have to handwrite my schedule. If I'm good at something, it's organization, scheduling and making sure that all of my different projects are getting time. That also helps me give a lot of time to Khai. [My schedule] is so janky. It can be like Khai's craft paper. This month it's [on] a yellow piece of paper. And it's literally a square calendar with six lines to make seven days. I take a picture on my phone, and I edit through the month then I'll do all the edits and rewrite it the next month.
[From WSJ]
That actually fascinates me, that she hand-writes her schedule. I always think of younger people – Gigi is 27 – as so addicted to their phones and technology, I figure everyone under 35 uses a schedule app or some kind of e-calendar. Gigi doesn't even have an old-fashioned written schedule book like we used back in the day – she's writing this sh-t out on notebook paper. As for the rest of it… I'm not terrified of facials but I don't like people messing with my sensitive skin, and I do worry that if someone uses the wrong product on me, I'll break out or get a rash. Sausages and pancakes for breakfast every day sounds nice. I'm also a morning person but not a breakfast person, so…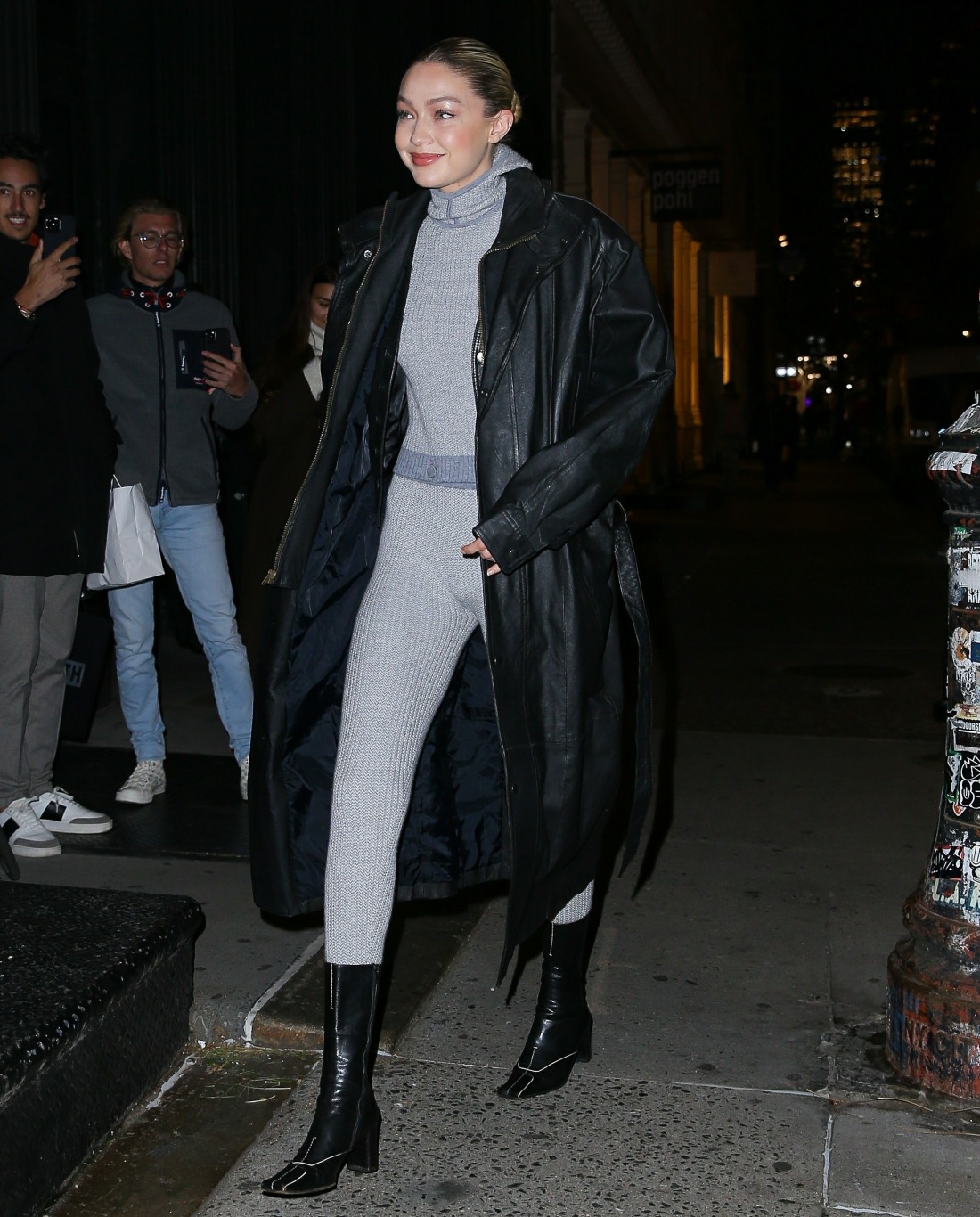 Photos courtesy of Backgrid.
Source: Read Full Article