Crystal Hefner is a celebrity best known for being the final wife of Playboy founder Hugh Hefner. Like many of Hugh Hefner's partners, Hefner was a Playboy model who gained fans thanks to her nude and barely-there photos.
However, Hefner has been rebranding herself these past few years. She recently announced that she would no longer post "scantily clad" pictures on social media and that nowadays "modesty" feels more right to her.
What has Crystal Hefner been up to after Hugh Hefner's death?
Hefner was a Playboy model in the late 2000s, and she even appeared on E!'s reality series The Girls Next Door, which followed Hugh Hefner's girlfriends who lived at the Playboy mansion. 
She got married to Hugh Hefner in 2013 and remained with him until his death in 2017.
Since then, Hefner has lived a more quiet life. In 2020, she told OK! that she had spent the last few years trekking the globe: "I've visited 33 countries in the past few years. That's all slowed down now, but it helped me find myself."
Fans who follow Hefner on social media can see photos of her travel. She also began dating Are You the One? alum Ryan Malaty in 2021.
Crystal Hefner says 'modesty is what empowers me' and will no longer post 'scantily clad' photos
Despite her past as a Playboy model, Hefner has been rebranding her image. On Jan. 10, She shared a black-and-white photo on Instagram with an update for fans in the caption.
"After the last handful of years staying true to myself on social media, I feel that all the people here with me at this point actually care and are invested in my life in a positive way and for that I thank you," she wrote. "Over five years, my account has shifted from not always safe for work posts to my REAL safe for work life. The real me. I was living for other people before, to make others happy, suffering internally in the process."
Hefner acknowledged that she used to gain many followers thanks to her "scantily clad" photos because "sex sells." However, she is now changing her tune.
Hefner explained, "I don't know whether I felt empowered by dressing scantily clad, showing cleavage, etc …or if I just felt it was expected of me or what… but now I can confidently and 100% proudly say, modesty is what empowers me these days, and because it feels so much better internally, it will probably be this way for the rest of my life."
Crystal Hefner has 'removed everything fake' from her body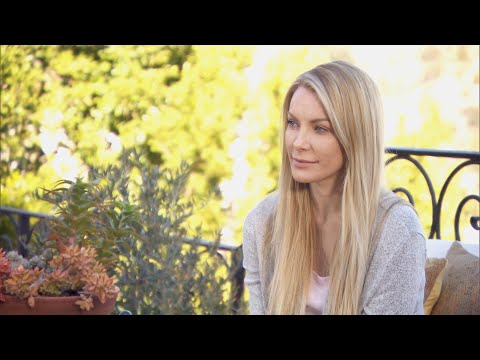 Like many people in show business, Hefner went under the knife to enhance her looks. However, she has decided to to "removed everything fake from my body and deleted all my old photos."
In January 2021, Hefner revealed on social media that she "almost didn't make it" after having fat transfer surgery a few months before.
"I lost half the blood in my body and ended up in the hospital needing a blood transfusion," she said (per CNN). "I've been slowly eating my way back to health since then and I am now finally feeling ok."
She also criticized the entertainment industry for promoting beauty standards that are "impossible to keep up with."
Hefner wrote, "For ten years my value was based on how good my physical body looked. I was rewarded and made a living based on my outer appearance. To this day I need to write reminders of why I'm worthy that have nothing to do with my physical appearance to convince myself that I'm enough."
Source: Read Full Article