On Friday, James Charles dropped his video "DMing Celebrities To Pick My Makeup," where he DMs celebs to ask them for a specific beauty product they use. Since I'm a pop culture lover, I was super interested to see who got back to him and who didn't.
View this video on YouTube
Here's the celebs who didn't answer. It's still pretty interesting (to me, at least) to see their previous thread convo. 👀
Bella Hadid: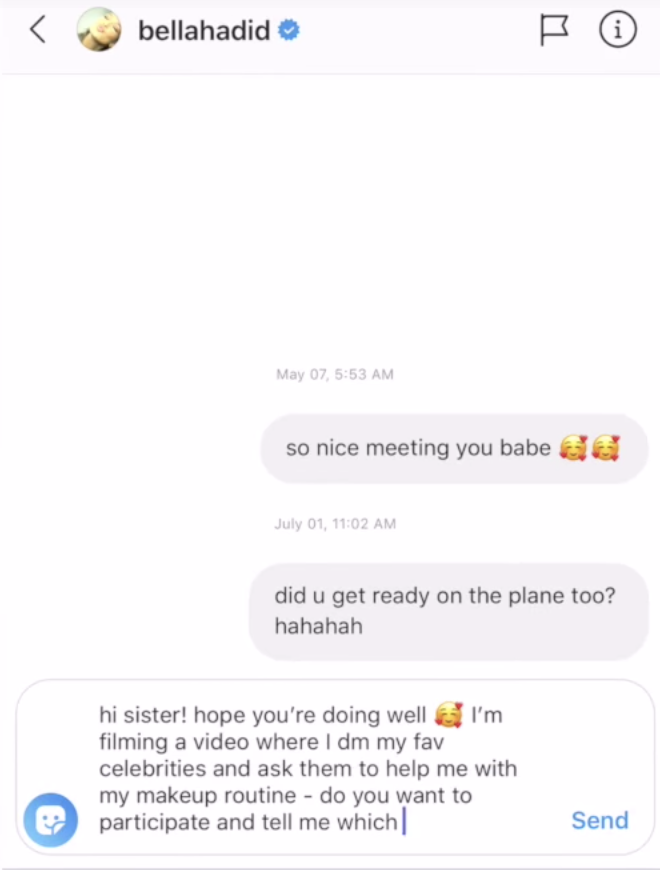 Cardi B: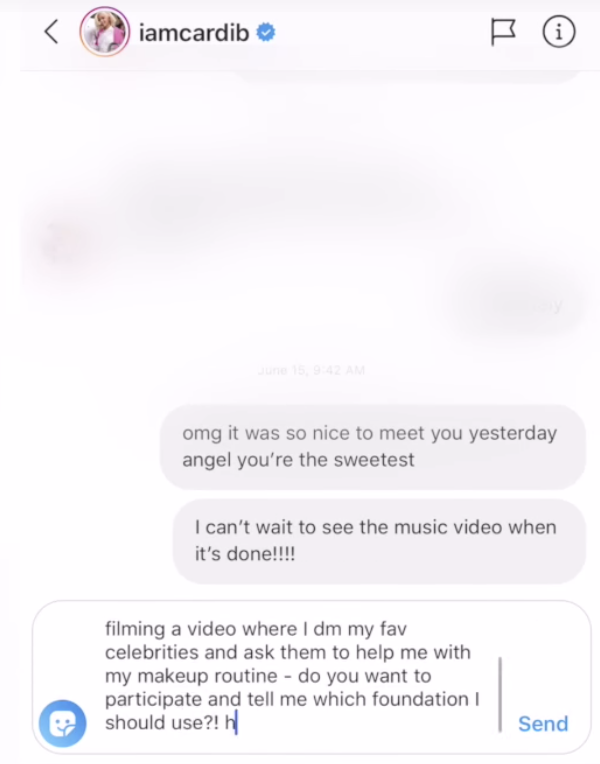 Lady Gaga: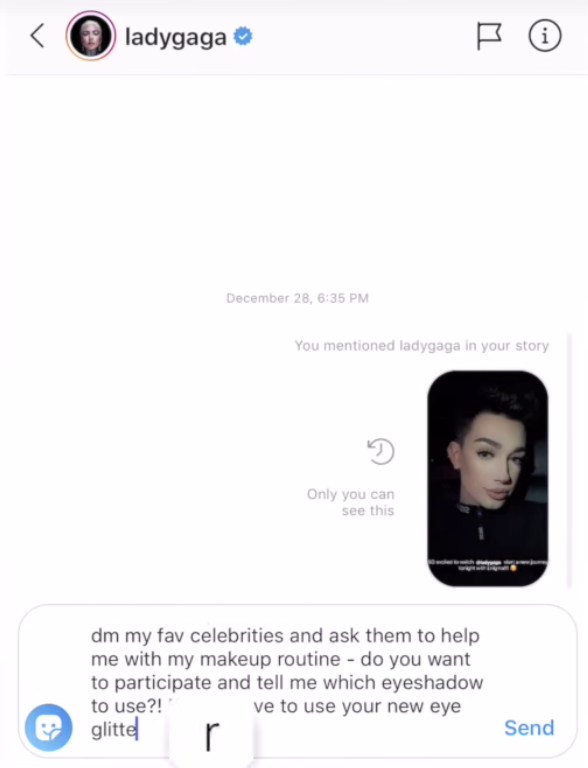 Jennifer Lopez: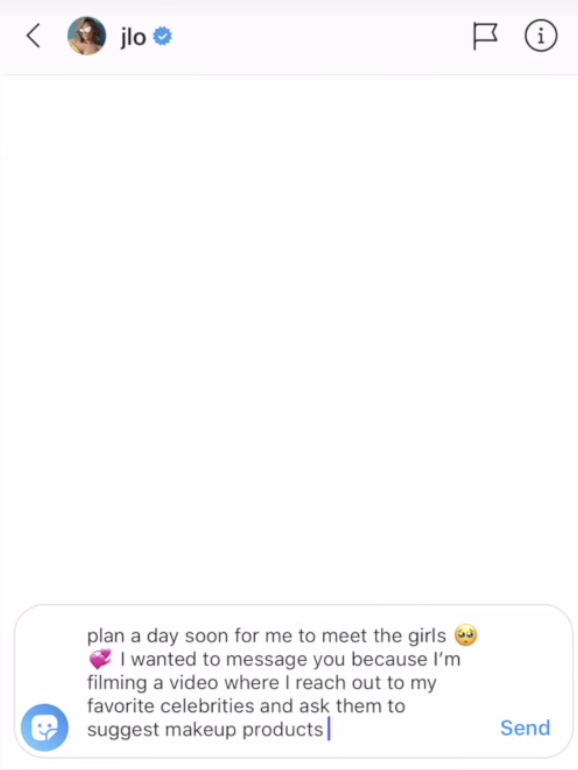 Now, here's the celebs who answered. Ugh, love celebs who are nice (not that the non-answerers aren't):
Rihanna: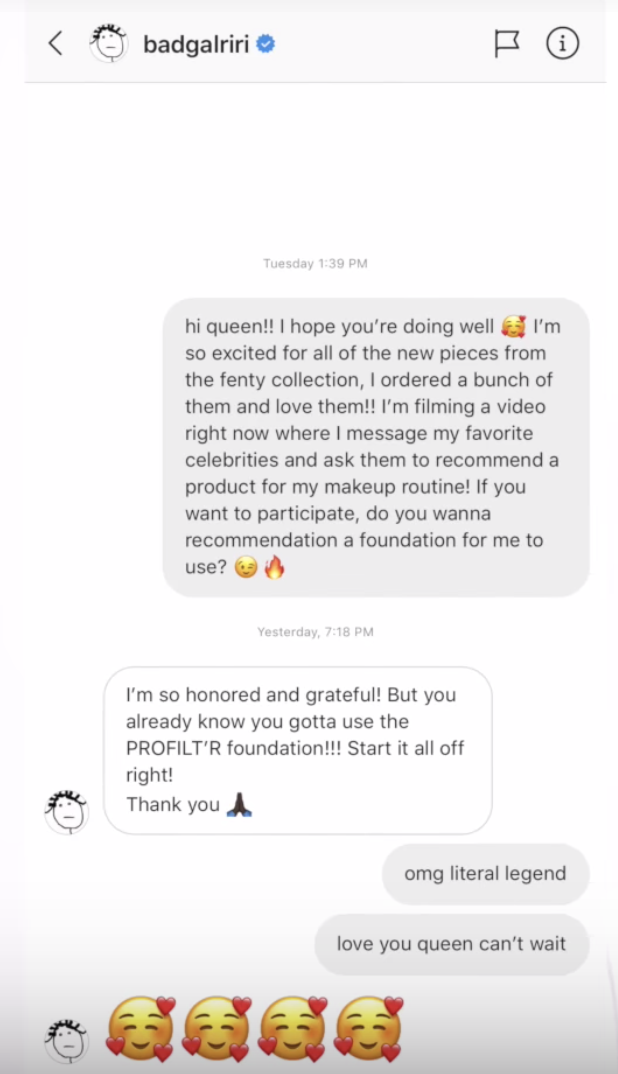 Zara Larsson:
Kim Petras: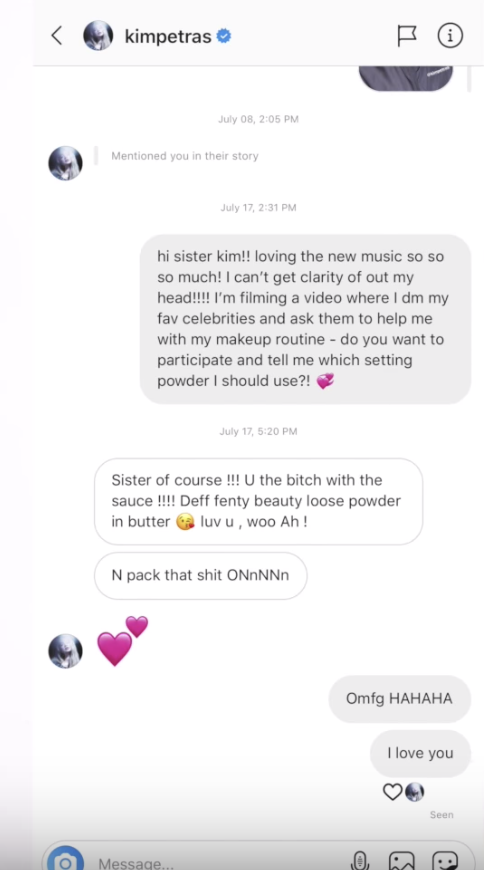 Iggy Azalea: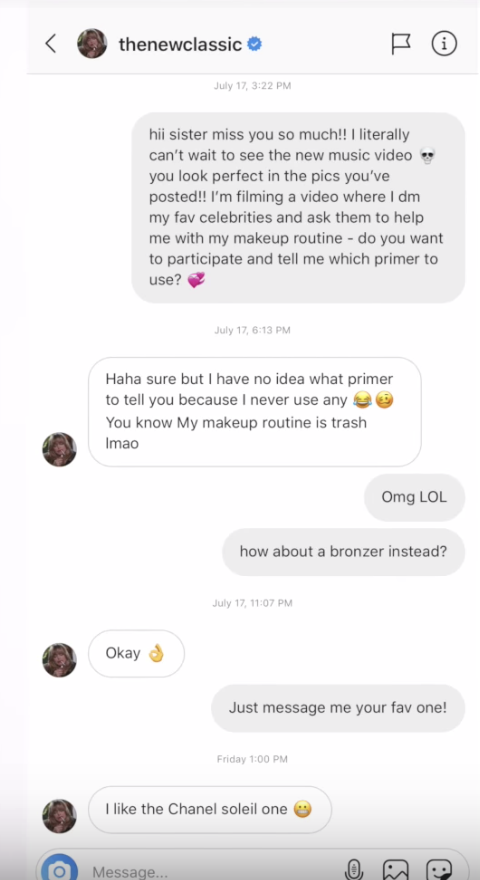 Millie Bobby Brown: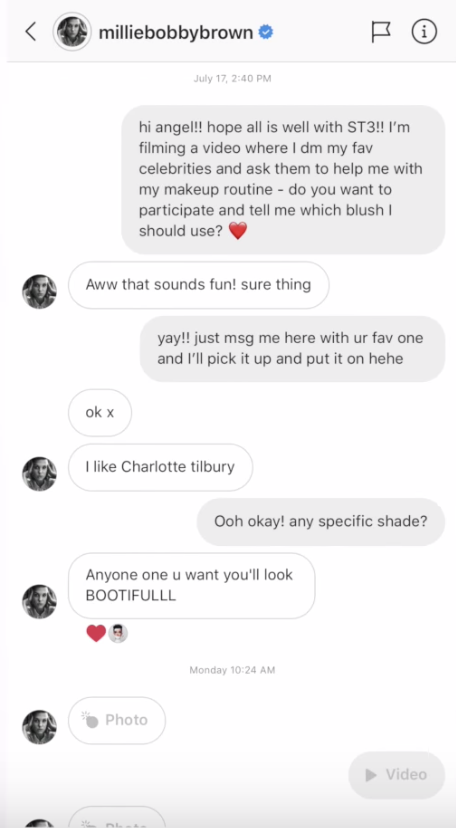 Madison Beer: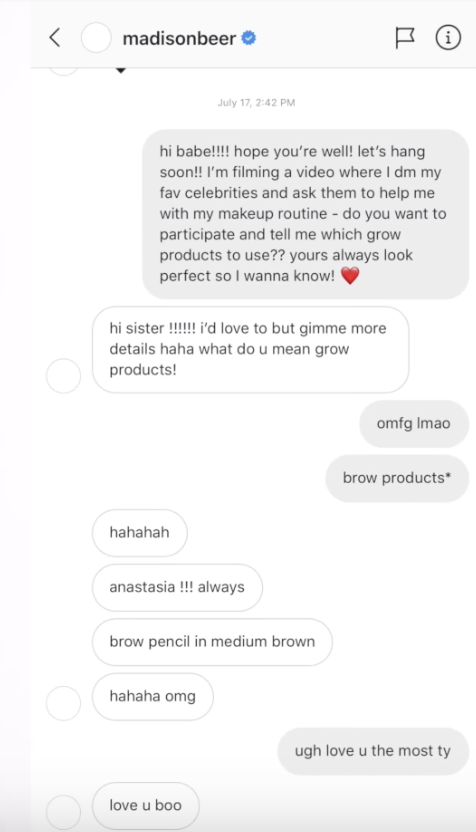 Kim Kardashian: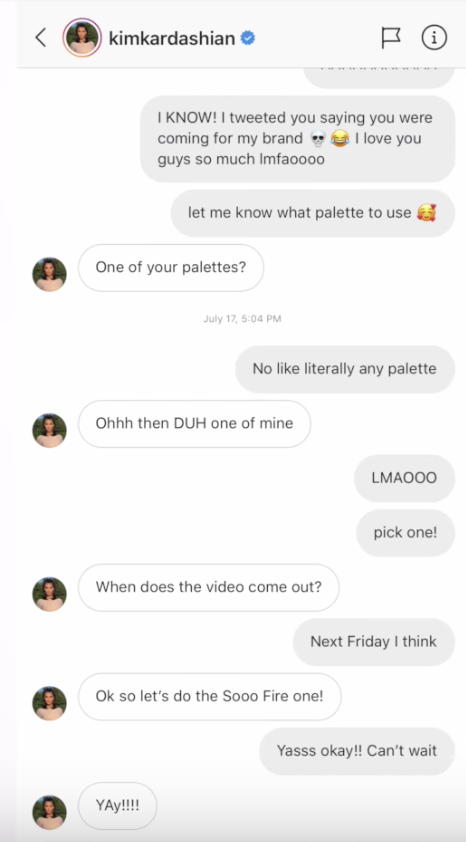 Troye Sivan: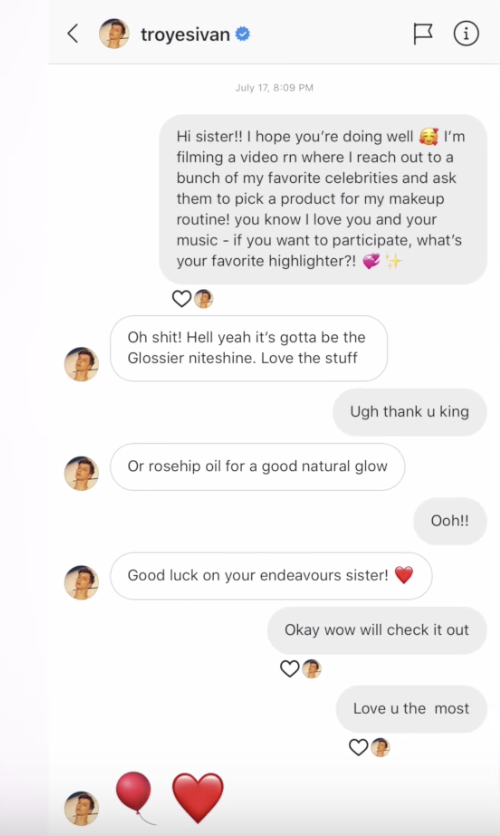 Kylie Jenner: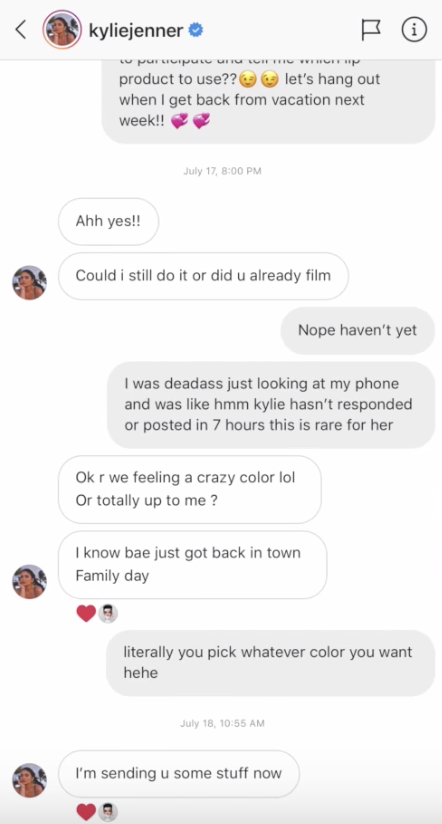 Shawn Mendes: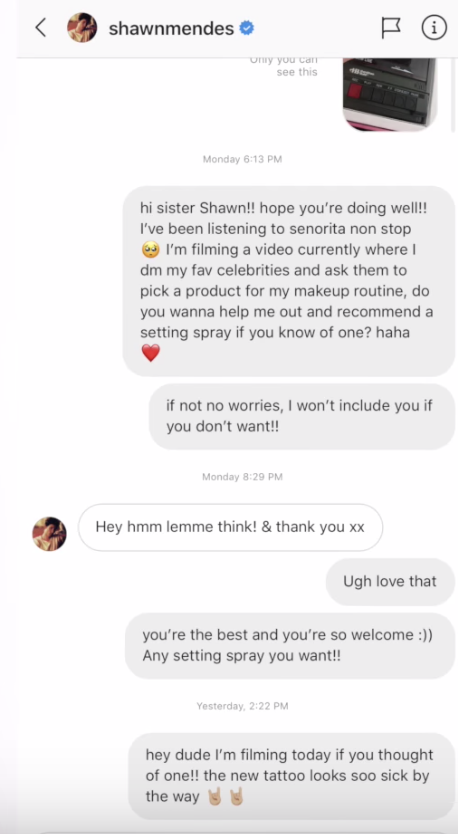 Shay Mitchell: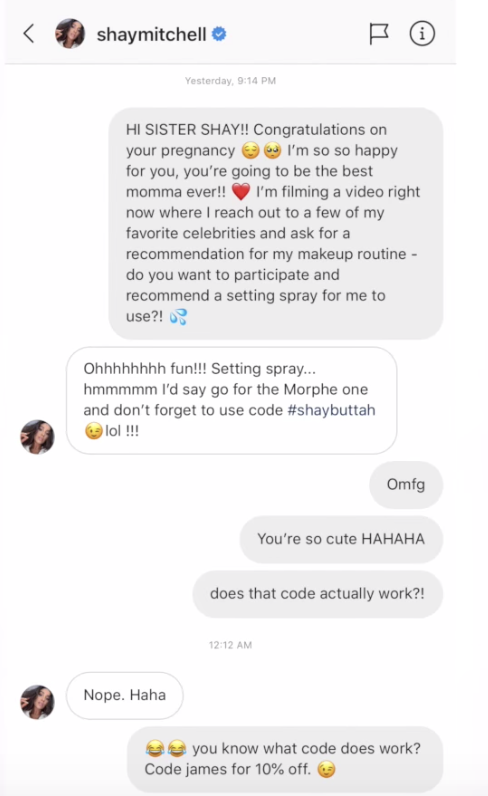 That's it. Don't you love seeing insight into celebs' inboxes?
To see the full video, check out James' video!
Source: Read Full Article