Jeff Goldblum has been a household name since the nineties. Films like Independence Day and Jurassic Park solidified the actor as a bonafide movie star, which was complemented by his unique sense of humor and endearing charm behind the scenes.
His popularity has grown in recent years, a rarity in Hollywood, through a slight career resurgence. This resurgence was thanks in no small part to featuring in films like Thor: Ragnorak. Coupled with the several Jeff Goldblum memes that decorate the internet, and his face seems more prevalent than ever.
Goldblum's wife, however, had no idea who Goldblum was when she first met him. Which meant that Goldblum's fame had little influence on Emilie Livingston's attraction towards him.
Emilie Livingston didn't know who Jeff Goldblum was when he approached her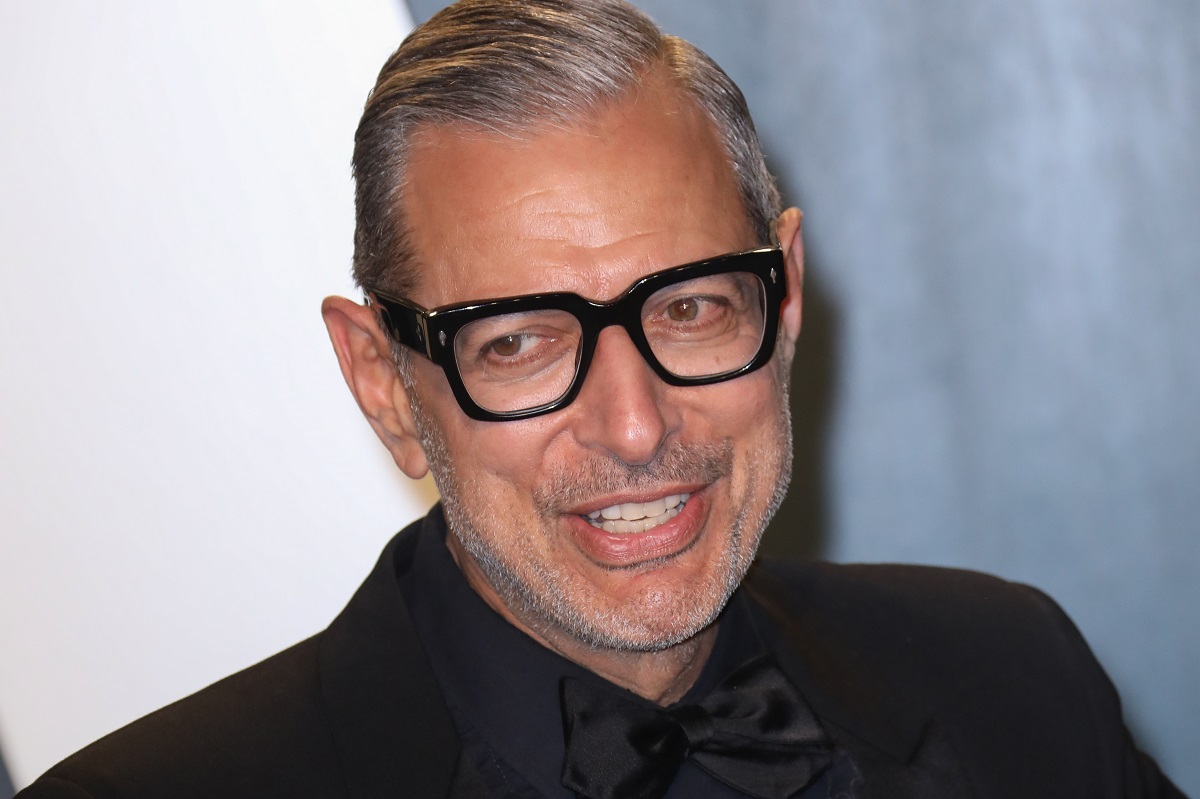 As Goldblum tells it, Livingston only had no familiarity with the actor when the two first met. This was a surprising revelation for Goldblum who, as he admitted in the Times, attempted to use his star power to impress the new woman of his dreams.
"I introduced myself: 'Hi, my name is Jeff Goldblum.' I said both names," Goldblum said.
This wasn't a common introduction for Goldblum. The actor usually greeted people with just his first name. However, he felt Livingston was worth a different approach.
"Without falling into, 'Hey, do you know who I am,' or doing anything like that. I was trying to do an elegant version, my own variation, probably not successful, of, 'If you happen to know, by the way, I'm Jeff Goldblum.'"
The approach didn't go as planned.
"Emilie didn't know who I was," Goldblum said. "And still has not seen most of my movies."
Livingston told Goldblum that she was a dancer, a contortionist, and worked as a body-double for the likes of Emma Stone and Rihanna. An already smitten Jeff Goldblum saw Livingston dance that same night. Much to his own shock, it didn't take the actor long before he welcomed Livingston into his home.
"I was kind of, 'Gee, feel free to bring your stuff over,' surprising myself."
Jeff Goldblum and Emilie Livingston went to couples therapy before marriage
Before Goldblum and Livingston settled down, the two saw a therapist to make sure they were both truly ready for marriage. According to People, Livingston was concerned with opening herself up to Goldblum. The contortionist shared on Instagram she wasn't sure if her future husband wanted to marry, seeing as he was already married twice before.
"Some people like to play games and play hard to get but we were just honest and aware from day one and took our relationship day by day," Livingston shared in her Instagram caption. "And we just kept talking about it together and with our therapist until we decided that it was the right thing to do!"
After years of dating, Goldblum and Livingston officiated their relationship by exchanging wedding vows in November of 2014. Almost seven years later and the two are still together.
Jeff Goldblum loves being an older dad
Jeff Goldblum and Livingston are currently parents to two children. Goldblum's newfound fatherhood was another surprise for the actor, but at the age of 62, he embraces being an older father.
"I feel right on schedule and I love our two boys," Goldblum told US Weekly. "Everything seemed to happen perfectly. I appreciate it wildly."
Source: Read Full Article