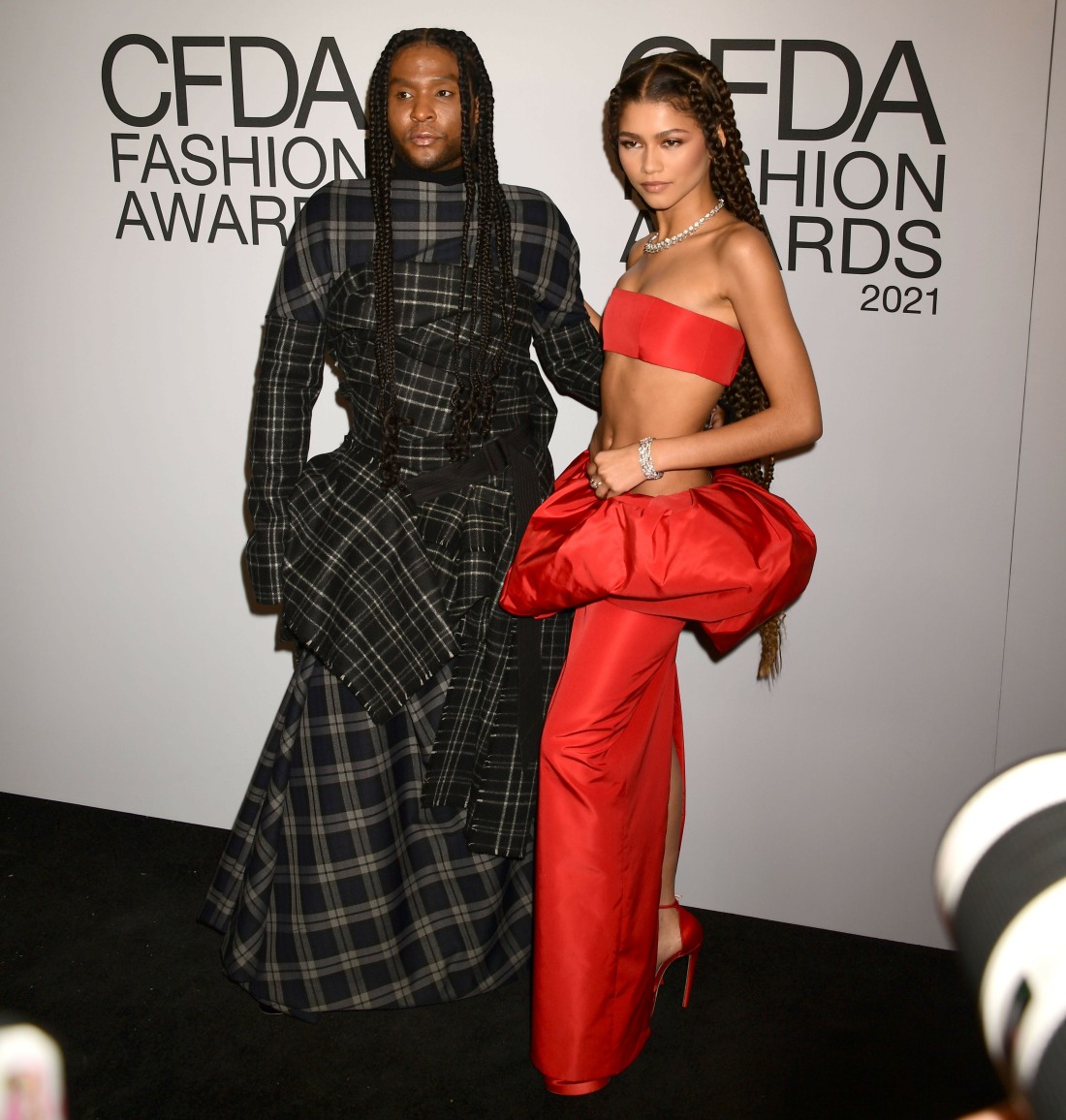 This week, stylist-to-the-stars Law Roach suddenly announced his retirement. People were shocked – he's arguably the biggest-name stylist since Rachel Zoe, and all of the celebrity women (and many men) want to work with him. He must have had a client waitlist ten pages long. Right after his retirement message, people gossiped about why his retirement was happening – was it burnout, was it about Zendaya, was it about not being seated front-row at the Louis Vuitton show? To which Law Roach says "as if." First off, he tweeted this message on Wednesday: "So y'all really think I'm breaking up with Z….. we are forever! She's my little sister and it's real love not the fake industry love." So… he'll still style Zendaya? And then he's got all of these other projects coming up, like modeling! That's where Vogue caught up with him this week, just before he walked the runway for the Boss show. Some highlights from Vogue:
Modeling: "Yes! I am excited and nervous. And deeply grateful. I'm grateful that the Boss team sees me as more than just someone who dresses all these amazing celebrities…. I'm releasing the power, and the control. Which is fine. Because I've done it so many times, I understand. You know, I'll use Naomi [Campbell], who's here tonight as well, as an example. When I've worked with her, it's always: "What do you want me to wear?" She doesn't come into the room saying: "I'm gonna wear this, this, and this." It's the professional in her. She's always like, what do you want me to wear? What do you want me to do? So I picked that up from people like Naomi and other legends and icons I work with—that you trust the professional, and you let them do their job. And so that's what I came into this [Boss show] with: whatever you want, whatever you want me to wear—I have no opinions about it at all."

Whether he's been working for twenty years: "Twenty years? I'm not that old! My age on the internet is all over the place, so no one really knows! But I count me working in this industry as beginning from when I moved to LA. And I moved to LA in 2014—that's when my career started."

What he's actually retiring from: "I'm not saying I'm retiring from fashion. I love fashion. I love the businesses, and I love being creative. What I'm retiring from is the celebrity styling part of it: the being in service and at service of other people. That's what I'm retiring from, yeah."

He's received a lot of love since his retirement: "Yeah, it's been overwhelming the amount of love. Because I also work and live in a bubble, in which my clients are my priority, more so than my own health and happiness. And, in my mind, you know, I was doing this [making his statement of retirement] just to relieve some pressure for myself, right? I was riding in the car and I made a decision. I said: "You know what, I've done everything I wanted to do in this career. I've received all the awards, the accolades, I've changed people's lives…And I just feel like, I've had enough, you know? So that Instagram post wasn't a PR stunt. It was really me giving myself the grace to say: It's okay. You can do something else."

His future plans: "When I made that decision yesterday, I stepped back and looked at my life and realized I don't have anything but that career. I don't want that to be the legacy… So to answer your question, what I plan on doing is other things. Like what I'm doing today with Boss. I also plan on teaching: I want to be more involved with people who look like me who want to figure out how to have the opportunity to do things that I've done, right?… I want that to be my legacy, a legacy that I really helped change people's lives—and not just the celebrities' by putting them in the best dress, you know?"
[From Vogue]
He told Vogue after the Boss show that he had a great time and it gave him even more respect for what runway models do. It sounds like Law is figuring out his next moves but he has a smorgasbord of opportunities, from doing more with British Vogue (Edward Enniful is a friend and advisor), modeling, teaching and yes, perhaps staying with some clients like Zendaya. Now that I've read this interview, it sounds more like burnout combined with "the creative well is dry" combined with a man who simply wanted a different challenge.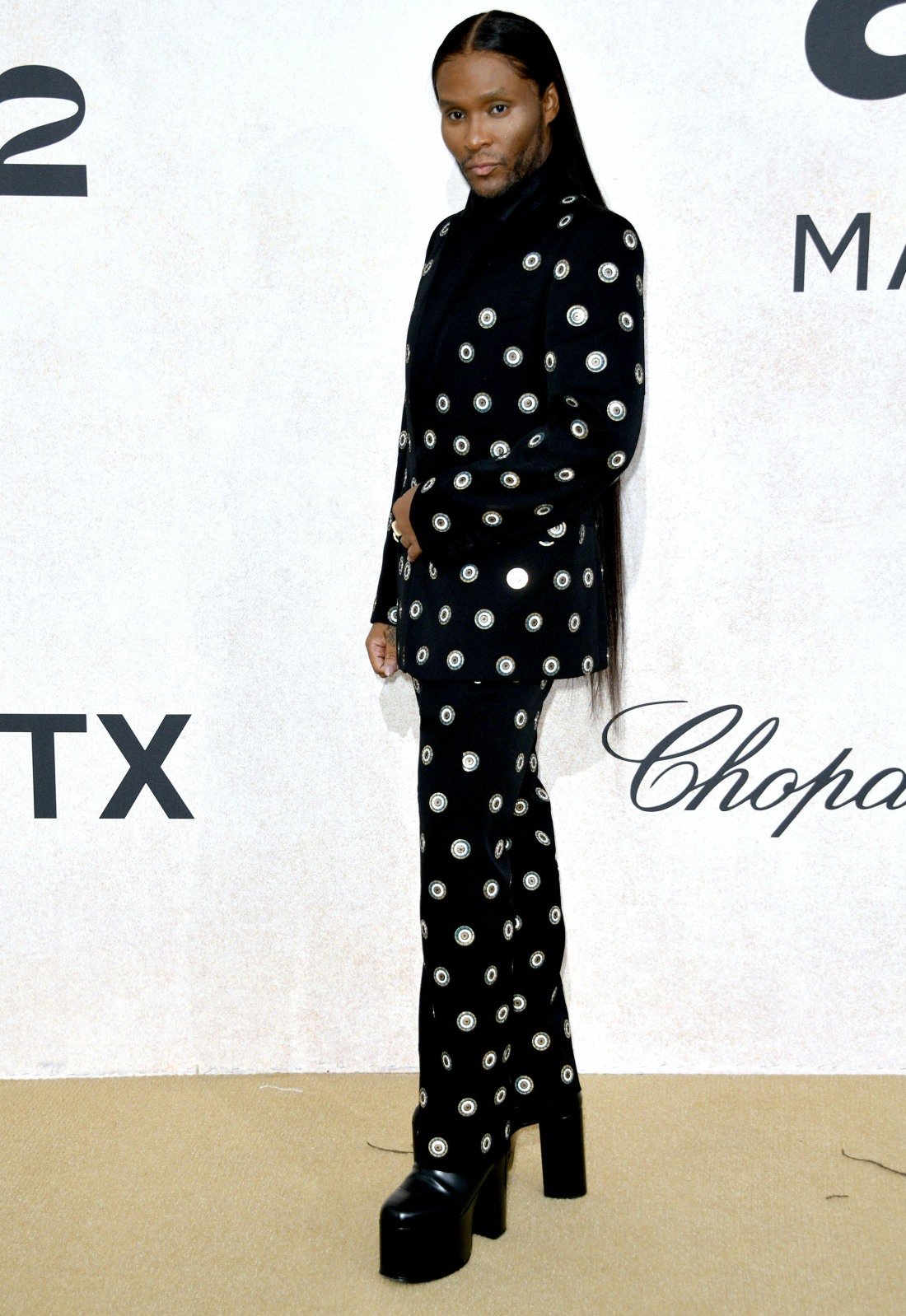 Photos courtesy of Avalon Red, Cover Images.
Source: Read Full Article