Welp, Meghan Markle and Prince Harry's drama with the British tabloids just keeps getting messier and messier.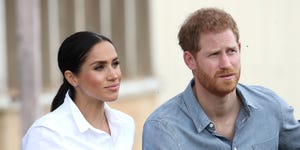 For those of you who don't know, Meghan and Harry filed a lawsuit against multiple tabloids, including Daily Mail. And in the case of that particular tabloid, the couple is upset that the outlet published a private letter that Meghan sent to her father Thomas Markle. Well, now that the hearings for the lawsuit have started, it looks like Daily Mail is fighting back against Meghan and Harry's complaint by saying that Meghan breached her own privacy by having her close friends "leak details about the letter" to People magazine before they published the actual letter. (You may remember that in February 2019, five of Meghan's friends gave an anonymous interview to People about her "emotional trauma," which is what's being talked about here.)
Daily Mail—which, again, is part of the lawsuit, so take this with a grain of salt—is reporting that Meghan's "five unnamed best friends could also be forced to testify at the High Court in London" if the case goes to trial. However, Meg denies that she knew her friends were going to publicly talk about the letter, and her lawyer wrote in a court document that Meghan, "did not know that her friends were giving an interview to People magazine, let alone that one of them would refer to the letter."
And it's not only Meghan's besties who might have to make an appearance should the suit go to trial—the outlet also claims Meghan could be taking the stand, as her lawyer made "it clear Meghan would give evidence during any future trial."
Oof—let's hope it doesn't come to that!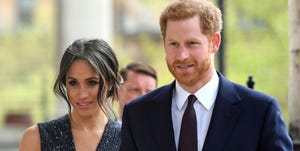 Source: Read Full Article