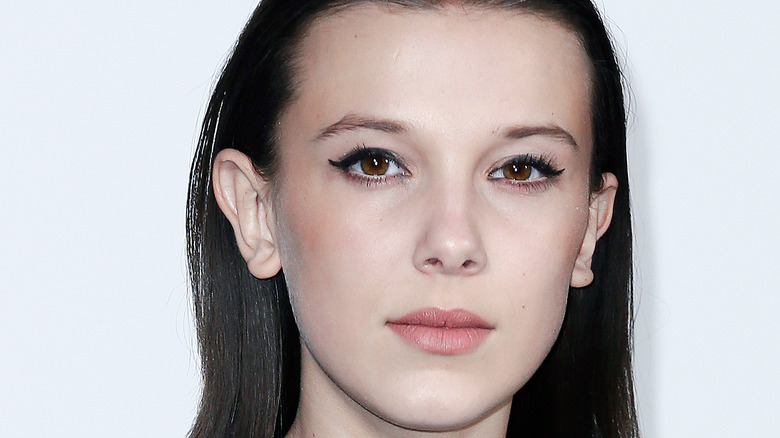 In 2018, Millie Bobby Brown became Unicef's youngest Goodwill Ambassador. Following in the footsteps of Audrey Hepburn, who also happens to be one of Brown's idols (via Instagram), the young actress strove to use her platform to help bring an end to bullying and harassment. "Like millions of other girls around the world, I've also been bullied and harassed online," she said during a speech on World Children's Day in 2019 (via Koimoi).
Explaining how terrifying it can be "to look at your phone and see that the messages that people are sending you are filled with anger, hate, and even threats," Brown emphasized that while she was lucky to have the support of family and friends, "millions of children aren't so lucky" (via PopBuzz).
"They're struggling in the darkness," Brown continued. "Bullying and online threats are never harmless, never words. It puts children's mental health at risk." The actress has personal experience with bullying and online harassment, dealing with both at various stages in her life.
Millie Bobby Brown had to switch schools because of being bullied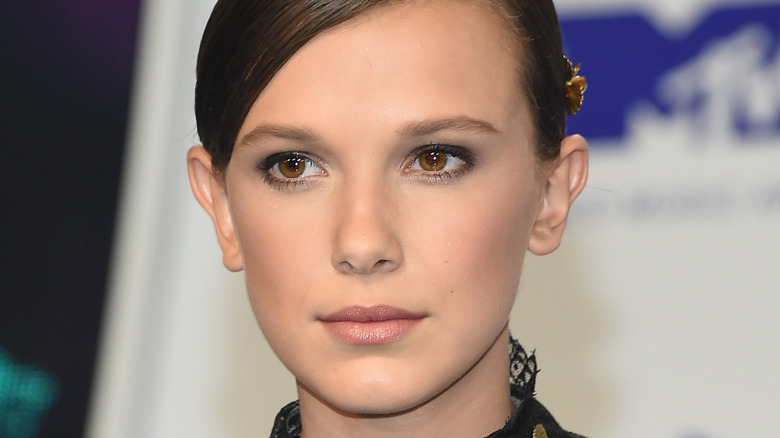 Speaking to guest interviewer Orlando Bloom for Glamour UK's 2019 activist issue, Millie Bobby Brown revealed that she was bullied at school when she lived in England. "I actually switched schools because of it," she told the actor. "It created a lot of anxiety and issues that I still deal with today." In an interview with Harper's Bazaar, Brown said that, while she hated the boy who bullied her, she came to realize he was suffering as well.
"He had a horrible home life and that had impacted really badly on his school life so he took it out on me," she explained. While that doesn't excuse the behavior, she clarified, "you have to take into consideration that everyone is going through their own journey."
In order to combat this type of behavior, Brown reiterated that it's all about remembering "that you can spread positivity and love back and hope they receive it. That's not to say the act of bullying isn't distressing and "soul-breaking" as the "Stranger Things" star described. "I … want to combat the negativity on social media — I have experienced it — it's like a disease," Brown said. "It's negative hate that is genuinely so horrifying to me."
Source: Read Full Article