Prince William says he'd "fully support" his children if they came out as LGBT in the future — and it's a very big deal!
The Duke of Cambridge was visiting with the AKT — Albert Kennedy Trust — charity, which helps homeless LGBTQ+ youth, when he was asked how he would react to his own children coming out.
After all, much of the homeless problem in the LGBT community comes from the lack of support by parents.
Will gave a wonderful answer, one which was incredibly thoughtful and honest and from a place of love.
He said he had full-on Dad worry about the kind of pressures George, Charlotte, or Louis would face if they were gay, being part of a family at the heart of tradition.
He explained:
"I've only started thinking about it since I've had children, but it is something I'm nervous about, not because I'm worried about them being gay or anything, it's more about the fact that I'm worried about the pressures… that they're going to face and how much harder their life could be.
So from a parent point of view, that's the angle I worry about."
We SO understand that! It's a fear only a parent feels about their kids!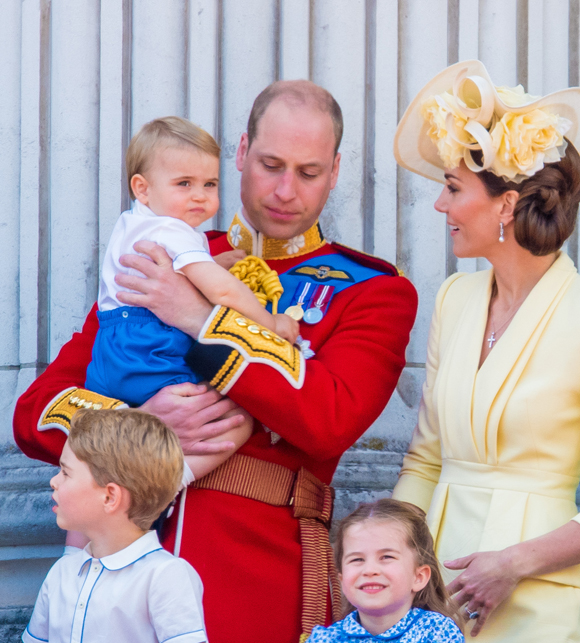 William even said he and Kate Middleton had "been doing a lot of talking" about how to best make sure the kids are "prepared" for those dangers.
He actually seemed a little heartbroken thinking about the idea of his children facing such prejudice, saying:
"I wish we lived in a world where it was… really normal and cool, but particularly for my family, and the position that we are in, that's the bit I am nervous about."
But he made it absolutely clear the pressure would NOT be coming from their own home.
He clarified:
"I fully support whatever decision they make, but it does worry me from a parent point of view… how many barriers, you know, hateful words, persecution, all that, and discrimination that might come, that's the bit that really troubles me."
He then pointed out he knows the onus of that potential future rests on the shoulders of those who don't use their voices to speak out now:
"But that's for all of us to try and help correct and make sure we can put that to the past and not come back to that sort of stuff."
So great!!!
Yes, it's ridiculous that in 2019 we still have to be thankful for a member of the Royal family of the United Kingdom simply saying it's OK to be gay.
But the sad reality is that being gay is still against the law in two thirds of the Commonwealth of Nations.
There's only been one same sex wedding in the entire family — the Queen's cousin, Lord Ivar Mountbatten to his partner James Coyle — in history. And that was in 2018.
So this level of vocal support, especially given the fam's code of political silence, is really important.
See the full report on William's visit to ATK (below):
Source: Read Full Article