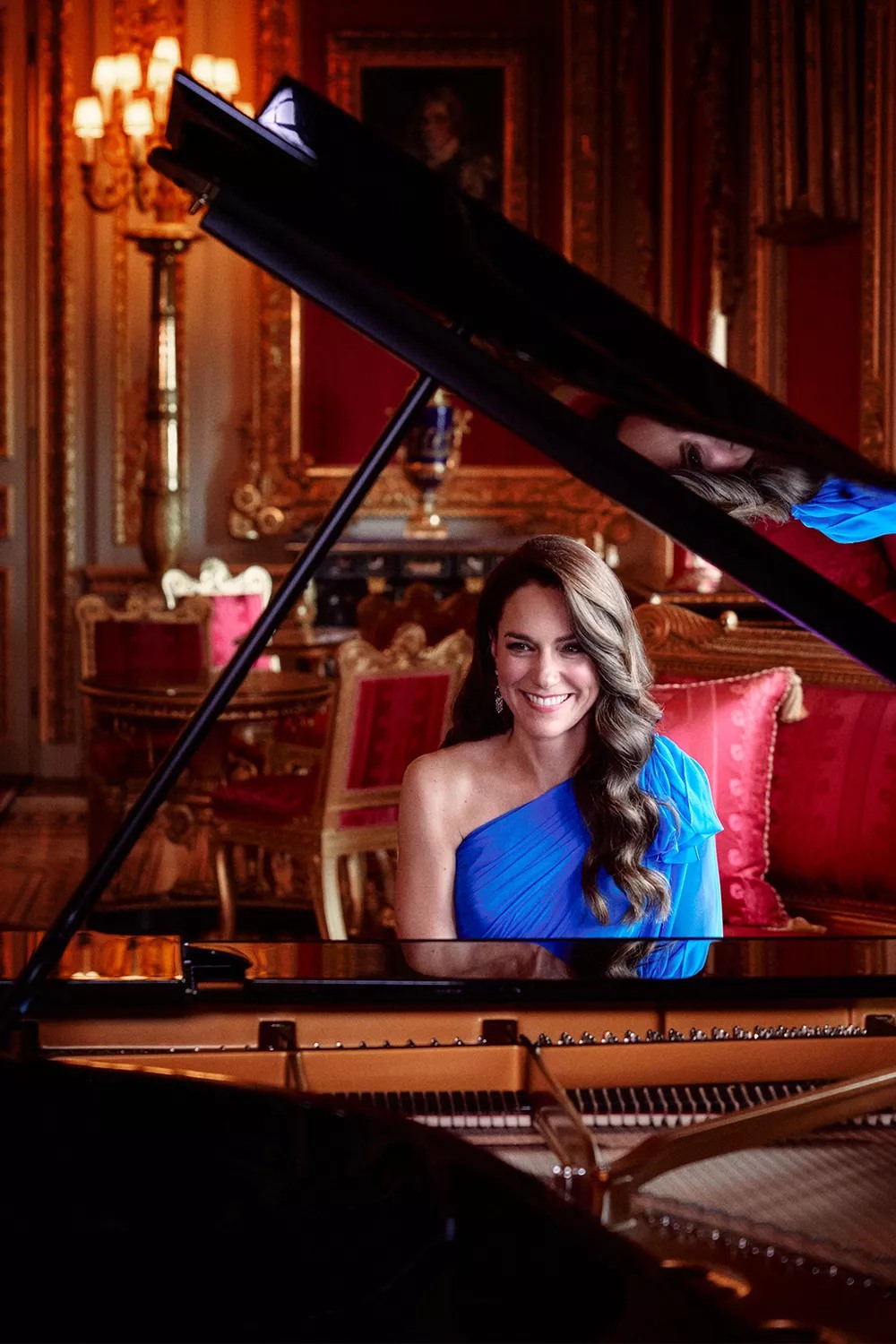 The annual Eurovision contest is something I've never really gotten. I won't even blame my Americanness on my lack of interest – it's just one of those things for which I will always be apathetic. Well, Eurovision has taken over everything, especially Twitter, and people are really into it. This year's Eurovision is being held in Liverpool, even though (historically speaking) the rest of Europe doesn't care much for Britain or the annual British entry in the Eurovision contest. Was it last year – it was the year Italy won, so maybe 2021 – I remember seeing that everyone refused to vote for the British entry. Anyway, given that the contest is being hosted in the UK and given that the royal family is the UK's most famous "export," the Princess of Wales decided to gift everyone with another piano recital, just like she did at her keen Christmas concert in 2021.
Kate "joined" a performance of the song "Steania" by Kalush Orchestra, a song from Ukraine which won last year. Kalush Orchestra performed in a metro station in Kyiv, Ukraine. Kate performed at Windsor Castle, wearing a one-shoulder Jenny Packham gown which people are already (correctly) comparing to Meghan's Christopher John Rogers look from the BET Awards last year. I bet Kate contacted Jenny Packham right after that and described the exact look she wanted. Apparently, Kate's bit was filmed "earlier this month." So, much like her Christmas piano recital, she pre-recorded it rather than play it live.
A pleasure to join Kalush Orchestra in a special performance of last year's winning @eurovision entry.
Enjoy the show, Liverpool 🪩 pic.twitter.com/y4WDuWvOvb
— The Prince and Princess of Wales (@KensingtonRoyal) May 13, 2023
Something I don't get? If this was prerecorded at Windsor Castle weeks ago, why didn't someone convince Kate to edit out the part where she's just laughing hysterically into dead space? Like she thinks it's all super-funny? I don't know. The wrong tone? Speaking of tone…
— William Rayfet Hunter (@willhunterr) May 13, 2023
— Sophie Gane (@Fringey87) May 13, 2023
📸 Alex Bramall pic.twitter.com/v5JmhaYZ2g
— The Prince and Princess of Wales (@KensingtonRoyal) May 14, 2023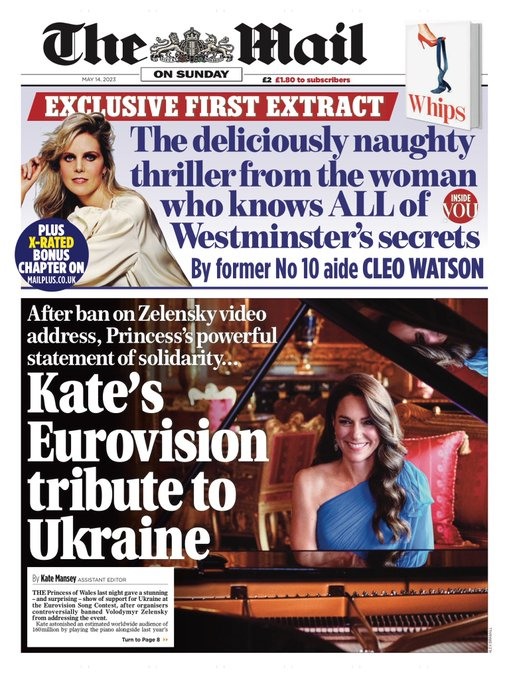 Photos courtesy of Kensington Palace and Instar.
Source: Read Full Article