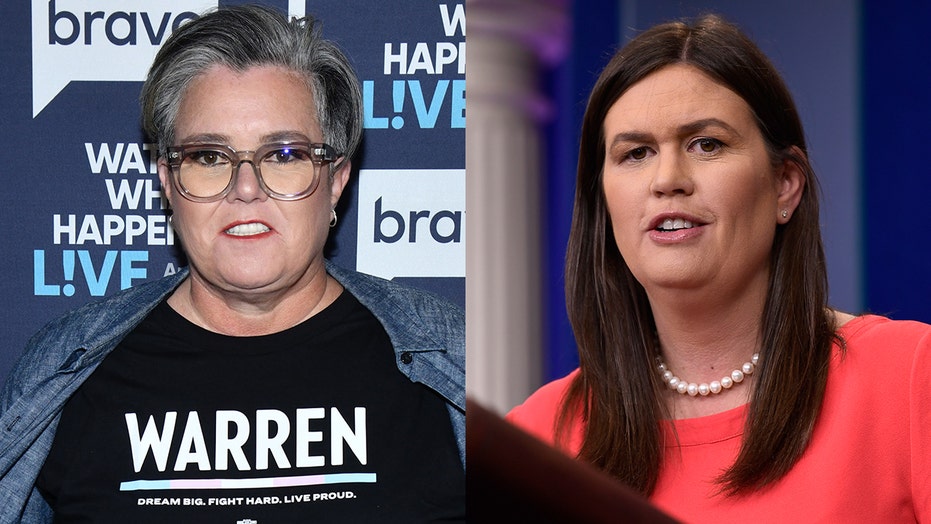 Fox News Flash top entertainment headlines for July 1
Fox News Flash top entertainment and celebrity headlines for July 1 are here. Check out what's clicking today in entertainment.
Rosie O'Donnell defended Rep. Alexandria Ocasio-Cortez from Sarah Sanders after the freshmen congresswoman criticized Ivanka Trump for accompanying her father to the G-20 summit.
After a video showing Ivanka alongside her father in a G-20 discussion that included French President Emmanuel Macron, Canadian Prime Minister Justin Trudeau and other leaders was posted by a BBC reporter, Ocasio-Cortez shared it along with a tweet in which she questioned the Presidential Advisor's qualifications.
Sanders, who recently stepped down from her role at the White House, fired back at Ocasio-Cortez and sang Ivanka and the president's praises. This apparently got the attention of O'Donnell, who sent her own response directed at the former press secretary.
"thank god u r leaving the White House – may we never hear ur voice again – and leave AOC alone – she's got all the things u lack – mostly courage and moral clarity – u sold ur soul Sarah – now u gotta live with that," the former daytime talk show host wrote.
In her initial tweet, Ocasio-Cortez wrote: "It may be shocking to some, but being someone's daughter actually isn't a career qualification. It hurts our diplomatic standing when the President phones it in & the world moves on. The US needs our President working the G20. Bringing a qualified diplomat couldn't hurt either."
This isn't the first time that O'Donnell has taken a hard stance in line with Ocasio-Cortez. Both have been outspoken about calling detention centers at the U.S. southern border "concentration camps."
Source: Read Full Article