Shortly after Sofia Richie damn near broke the internet with her and Kylie Jenner's topless beach selfies, she came back with a truly confusing clapback directed at a follower who accused her of editing her Instagram photos.
So, Sofia is currently chilling in Turks and Caicos with Kylie Jenner to drum up some attention around Kylie's new skincare launch. Naturally, she's spamming everyone with vacation content because why the hell not? Some of the photos she posted are of her in an animal-print bikini and posing on some stair steps outside of a fancy-looking house.
The pictures were cute, but it didn't take long for people to start accusing her of photoshopping her body. Some called attention to how long her hands looked while others focused on her right arm. One even wrote, "The curve of the wall sis,,, we were all rooting for you to not facetune like the rest of them!"
Sofia def saw that one and responded saying that she didn't edit her body and that the curve the person saw is nothing but an archway. She wrote, "Thanks boo! But that is an archway."
However, upon closer inspection of the picture she and the critic commented on, one will see that there is no archway. Like, do my eyes deceive me? Do you see an archway?
Salty but sweet
A post shared by Sofia Richie (@sofiarichie) on
For reference, here's a pic of an archway: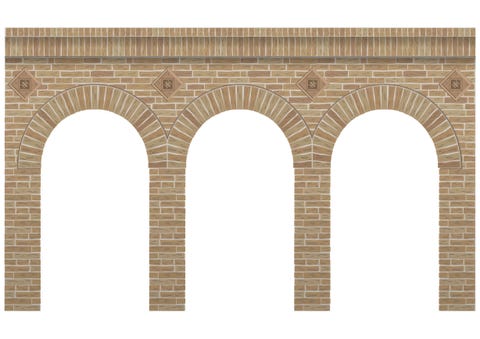 (Always good to have this knowledge in your back pocket.)
But wait, could she be talking about this photo that's clearly from the same shoot? Is it this archway?
Casual tanning spot 🔬
A post shared by Sofia Richie (@sofiarichie) on
Uh, is the word archway starting to sound weird to you, too?
It's hard to tell what exact part of the photo the critic was referring to, but in regards to Sofia's comment, maybe just give her the benefit of the doubt and assume she was talking about the other photo and call this a solid clapback.
Anyway, about your day!
Source: Read Full Article