The Crown's fifth season has arrived, and with it a lot of questions about just how historically accurate this chapter of the show really is. Obviously The Crown is a work of fiction based in fact, but one particular scene has caused all kinds of drama: Prince Charles's secret meeting with Prime Minister John Major. This moment has honestly become a whole thing (John Major's spokesperson released a very salty statement), so let's get into what The Crown depicts—and what really happened.
What Happens During Prince Charles and John Major's "Secret Meeting" on The Crown
TL;DR, we see Prince Charles call a meeting with new Prime Minister John Major to discuss a poll in the Sunday Times about whether Queen Elizabeth II should abdicate. In said meeting, Prince Charles pretty overtly takes Major's temperature on if the Queen (his own mother!) is still fit for duty, and not-so-subtly makes the case for himself to be King. Meanwhile, John Major is just all: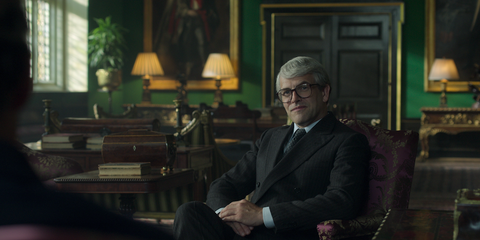 Here's how their convo goes:
Pretty salacious stuff! But yeah…not exactly accurate.
So…What Really Happened Between Prince Charles and John Major?
Truly who knows what kind of conversations Prince Charles and John Major had behind closed doors, but this…certainly wasn't one of them. John Major's office made that extremely clear by putting out a rebuttal before The Crown's season even dropped.
In a statement to The Guardian, Major's spokesperson said he had not "co-operated in any way with The Crown" nor had he "been approached by them to fact-check any script material in this or any other series."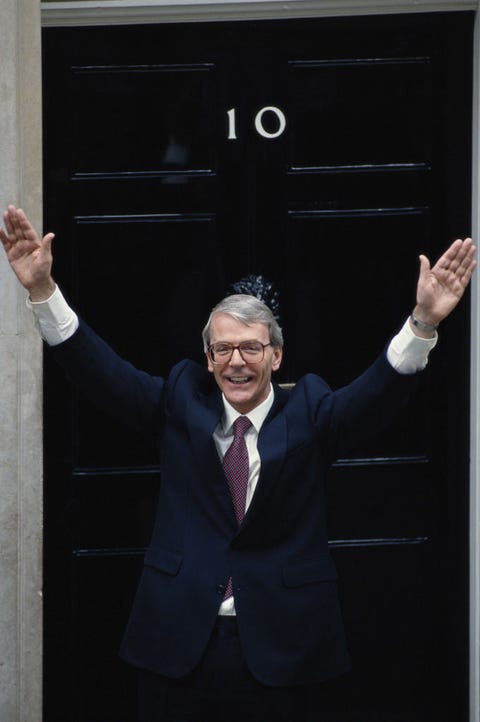 The spokesperson then specifically shut down the veracity of the scene with Prince Charles, saying, "There was never any discussion between Sir John and the then-Prince of Wales about any possible abdication of the late Queen Elizabeth II—nor was such an improbable and improper subject ever raised by the then Prince of Wales (or Sir John). Neither Sir John nor Dame Norma [John Major's wife] have discussed the Monarchy remotely in these terms. As you will know, discussions between the Monarch and prime minister are entirely private and—for Sir John—will always remain so…. They are fiction, pure and simple."
The statement then took a turn for the slightly salty, with the spokesperson calling The Crown "damaging and malicious fiction" and "a barrel-load of nonsense peddled for no other reason than to provide maximum—and entirely false—dramatic impact."
Welp. Guess that settles that!
Source: Read Full Article