Nat Geo Wild's The Incredible Dr. Pol is one of the network's most popular programs. And just in time for Thanksgiving, its star, veterinarian Dr. Jan Pol, shared one of his favorite dishes. It's the Dutch version of an American classic and here's how you can make it.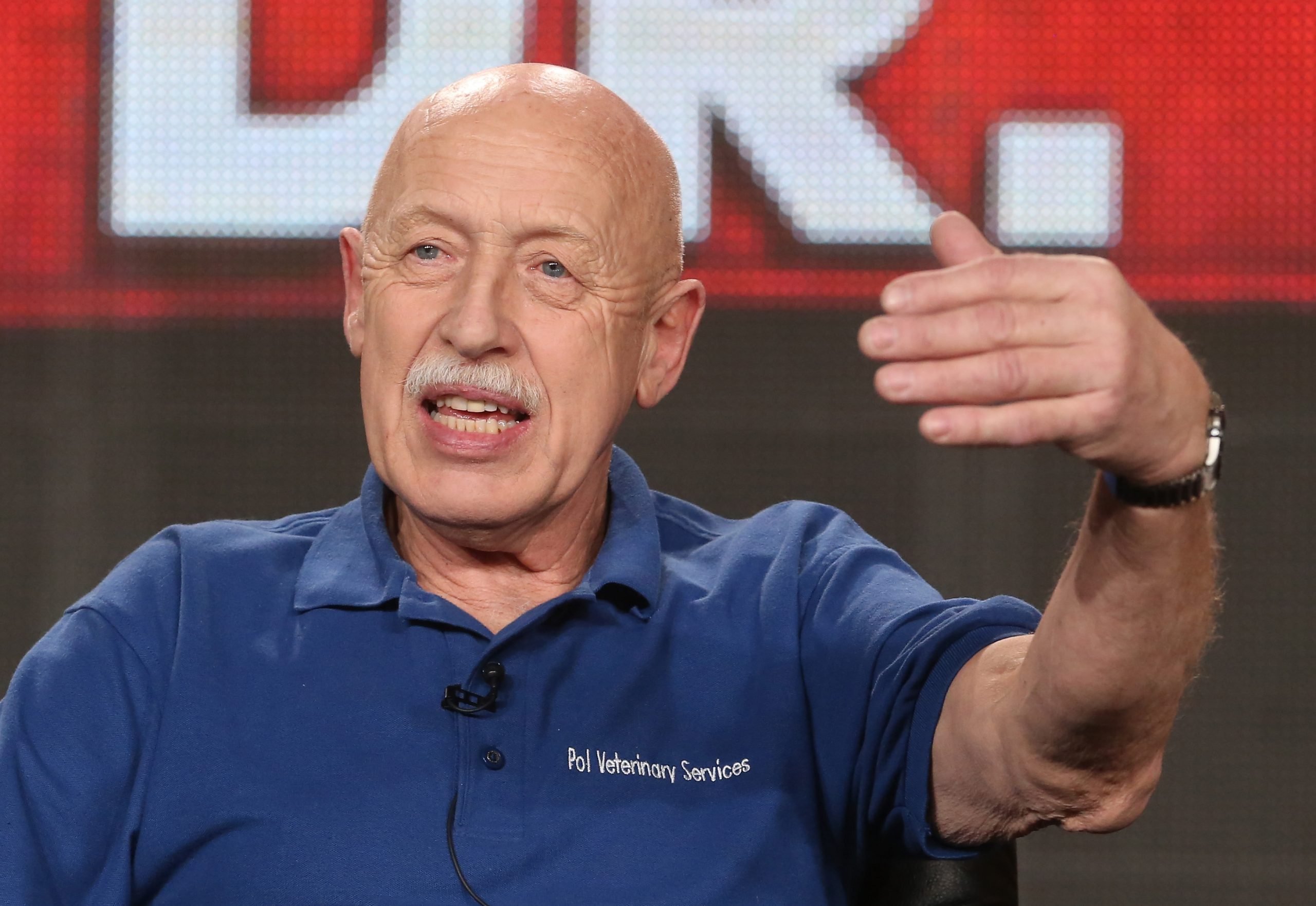 The veterinarian was raised in the Netherlands
Born in the Netherlands in 1942, Dr. Pol grew up on a dairy farm where he was responsible for many of the animals including cows, chickens, and goats. Dr. Pol was expected to do his part on the busy farm, even at his young age.
"I was the youngest of six raised on a dairy farm in the Netherlands, so, yes, I would have liked to become a farmer," Pol told Hollywood Soapbox. "But there's not enough land in the Netherlands. And when my brother needed help, actually the veterinarian picked me up to deliver piglets at my brother's place. That was a lot of fun. Then I said, 'Well, if not a dairy farmer, I'll be working with large animals.'"
Dr. Pol just shared a favorite soup recipe
There are those who simply won't abide split pea soup, but for Dr. Pol it's a real treat and he shared the Dutch version of the recipe with Nat Geo Wild. It's called erwtensoep and it's a very, very thick version of split pea soup.
If that sounds like your cup of soup, here's how you can prepare it. You'll need dried green split peas, thick-cut bacon, diced ham, one meaty ham bone, several cups of water, chopped celery, carrots, potato, onions, one bay leaf, fresh parsley and celery leaves, and sliced smoked sausage. Of course, don't forget the salt and pepper.
After rinsing the split peas, place them in a large pot filled with about nine cups of water, along with the vegetables, bay leaf, and ham bone. Allow the mixture to come to a boil. Let it boil for about 90 minutes, skimming "the froth" off the top and stirring occasionally.
Remove the ham bone from the soup in order to get all the meat off of the bone. Place that meat into the soup, as well as the bacon, diced ham, celery leaves, and smoked sausage. Let it cook at a lower heat for about 10 minutes, then serve in bowls, sprinking with parsley leaves and additional slices of cooked sausage.
It's easy to see why Dr. Pol likes this soup so much: on a cold day, it's a hearty, stick-to-your-ribs kind of a meal.
Dr. Pol gives thanks for the show's fans
The veterinarian practicing in rural Michigan told Nat Geo Wild what he's most thankful for this year.
"I am thankful for good health and time spent with family and our animals," he said. "Diane and I have been blessed this year with the addition of a new grandson, and we have a new Friesian mare we are enjoying!"
He also noted that the past year has been especially important because he achieved a milestone in his professional career.
"2021 is also special because it marks my 50th anniversary in veterinary medicine helping animals, which is something I am so proud to be able to do all these years," Dr. Pol continued. "I am very thankful for our local community and all the fans. Diane and I always love meeting our fans and appreciate them so much!"
Source: Read Full Article