Porsha Williams is an actress and TV personality who rose to fame on the hit reality series The Real Housewives of Atlanta. In 2021, after nearly a decade on RHOA, Williams departed the series in order to launch her own spinoff show, Porsha's Family Matters. Williams' love life has long been a hot topic with her fanbase, and for close to a year, Williams has been embroiled in a red-hot romance with the estranged husband of her RHOA co-star, Falynn Guobadia. With Williams and her man engaged and planning to head to the altar soon, many fans are diving deep to discover what they can about Simon Guobadia. 
When did Porsha Williams and Simon Guobadia start dating?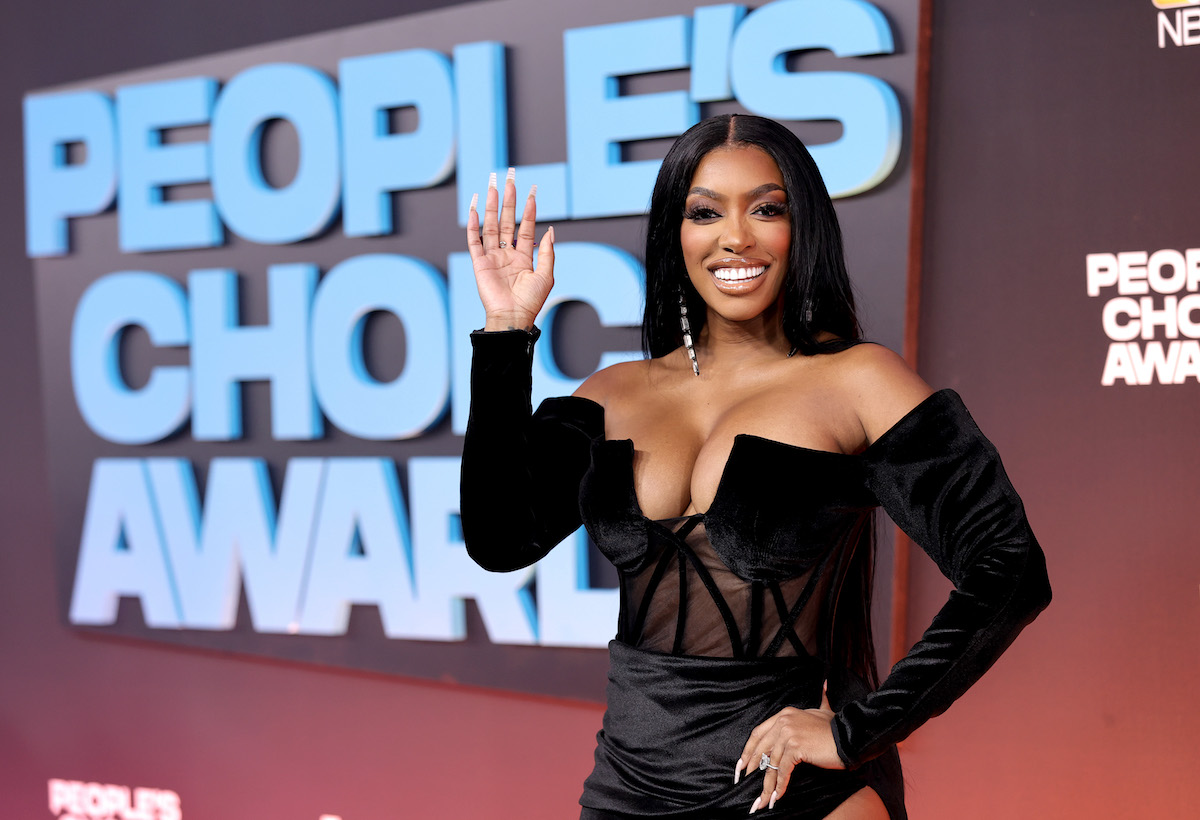 The relationship between Williams and Simon Guobadia started in Season 13 of The Real Housewives of Atlanta, when cast member Falynn Guobadia invited Williams and some other friends over to her house to hang out. Viewers watched as Simon Guobadia, Falynn Guobadia's husband, met Williams for the first time, fist-bumping in a cute on-camera moment. 
In January 2021, Simon Guobadia filed for divorce from his wife. The two seemingly reconciled a few weeks later, but by February of that year, Guobadia filed for divorce a second time.
By May, Simon Guobadia was in a relationship with Williams, confirming their romance on social media—much to the dismay of some of Williams' cast members. After Simon Guobadia and Williams announced their engagement, Williams said that fellow RHOA star Cynthia Bailey was especially shady, refusing to send even a congratulatory text. 
What is Simon Guobadia's net worth?
In spite of Williams' co-stars not being supportive, Williams and Simon Guobadia remain together to this day—and many fans are wondering if Simon Guobadia is just as loaded as he appears on reality TV. With an estimated net worth of around $40 million, according to Exact Net Worth, Simon Guobadia is truly a very wealthy man. 
An entrepreneur, producer, and businessman, Simon Guobadia studied at Loyola College Ibada in Nigeria before moving to the United States and enrolling in the University of the District of Columbia. In 1993, Guobadia graduated with a degree in accounting.
Some of his early business ventures include working as a tax manager and acting as a film producer for movies such as Jail Dogs, Buckhead Theatre, Kill, and Son of the South. Some of Simon Guobadia's most profitable investments have been in restaurants, opening eateries like Simon's Restaurant, Buckhead Bottle Bar, and American Cut Steakhouse Atlanta. Currently, according to his LinkedIn profile, Simon Guobadia is the Chief Executive Officer at Simcol Petroleum Limited Company. In his off time, Simon Guobadia is an avid philanthropist, and according to his personal website, he donates regularly to his local faith community, including Northpoint Ministries. 
How many times has Simon Guobadia been married?
Simon Guobadia might be engaged to Williams, but the businessman has already been married three times previously. Bustle notes that he has five children from three marriages.
His first marriage was to Karron English. She and Simon Guobadia were married for two decades, welcoming two children before splitting up. He then entered a partnership with Connie Andrade-Rivera, having a daughter before eventually separating. By that time, he already had two sons named Christian and Benjamin Guobadia, although he has never talked openly about their mother. 
Simon Guobadia then married Falynn Guobadia. The two did not have any children together and split in early 2021. Now, with Simon Guobadia being engaged to Porsha Williams, some fans believe that their blended family could expand even further—certainly, Guobadia has the wealth and resources to support such a large crew. 
Source: Read Full Article