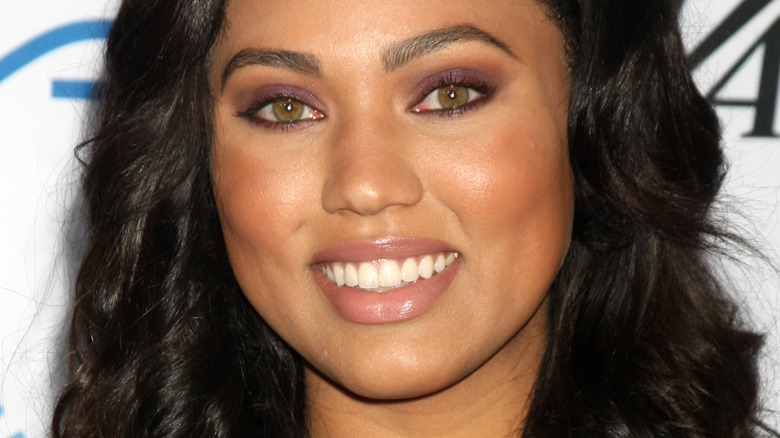 You probably recognize Ayesha Curry as the outspoken wife of the Golden State Warriors superstar Stephen "Steph" Curry, or you might know her from her Food Network fame. The mother of three wears many hats as she helps raise her three children with Steph — Riley Elizabeth Curry, Ryan Carson Curry, and Canon W. Jack Curry. Ayesha often speaks her mind on Twitter, sometimes causing controversies like her 2016 Twitter rant where she accused the NBA of rigging its tournament, according to the New York Daily News.
However, the Canadian-American actor didn't set out to be the wife of an all-star basketball player or a cooking celebrity. If you can believe it, Ayesha had a no-athlete policy for dating before her relationship with her now-husband of nearly a decade, as she told People. Interestingly, the superstar couple first met in an unlikely place, and they did not experience love at first sight.
Although she's the wife of a star athlete, Ayesha is a success in her own right, too. An entrepreneur with various career pursuits, she seems determined not to let her husband's profession define her (via ABC News). There's far more than to Ayesha Curry than you realized, and a lot of it is inspired by cooking. "It's [cooking] still my love language — it's how I show people I care and make them happy," she said (via InStyle).
The reason Ayesha didn't want to date an athlete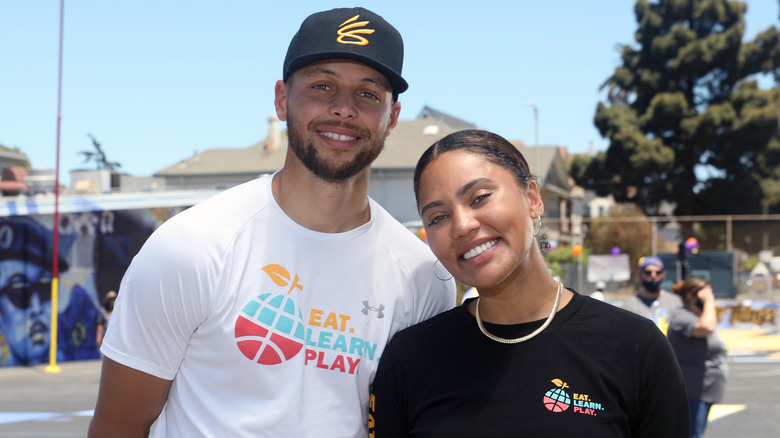 Ayesha and Stephen Curry spoke with People about their relationship timeline. You might not realize that this couple met while members of the same youth group in Charlotte, North Carolina. "We were just kids," Ayesha told the magazine." He was the cute boy at church that all of the girls were obsessed with, so I made a generalization that maybe he wasn't for me." Steph couldn't even remember the first time he saw his future wife, and it's safe to say that they didn't experience love at first sight. Ayesha even once wrote she didn't want to marry an athlete "because they're arrogant."
Later, Ayesha moved to Los Angeles to pursue her acting career, and Steph, who played for Davidson College, asked her out while he was in town for the ESPYs. Ayesha didn't know who Steph was or about the ESPYs, which the basketball player found refreshing. Ultimately, after turning him down for a date, Ayesha eventually agreed to go out, and the rest was history. The couple married in 2011, and they work hard to be good role models for their children. Despite being the wife of a professional basketball player, Aeysha told Robin Roberts that she's not an "NBA wife" the same as Steph isn't a "chef's husband" (via NBC News).
According to Hello Giggles, Aeysha credits her straight-talking for her and Steph's marital success. The power couple also started Eat.Play.Learn. to help end childhood hunger.
Here's Aeysha Curry's fun lifestyle magazine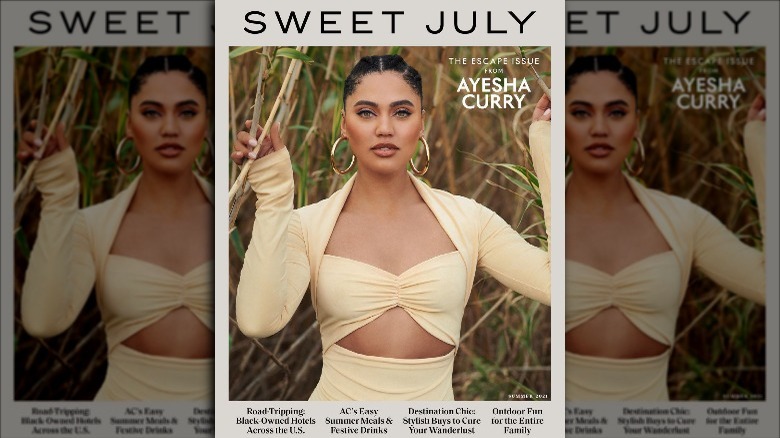 While you probably know that Ayesha Curry authored multiple cookbooks and hosted "The Great American Baking Show" and "Ayesha's Home Kitchen" in the past, you might not know about her magazine, "Sweet July," unless you very closely follow her social media. The celebrity chef regularly shares about the publication on her Instagram. She recently posted the cover of The Escape Issue for summer 2021. "Sweet July is a feeling of happiness for me, a time when all the things that are good in my life happened. My hope is to encourage everyone to find their own version of Sweet July. It's a feeling, a thought, a phrase, and I hope it will become a movement," Ayesha wrote on the magazine's website. Per InStyle, Ayesha and Steph got married in July and all of their children were born in July.
Ayesha hosts what she calls Sweet Retreat with the magazine, and it is "the perfect excuse to indulge in a little self care." Each week of the virtual retreat focuses on a topic, and the first annual retreat started on July 4, per her Instagram. 
For Ayesha, the magazine is a love letter to Oakland, the city that embraced her (via Architectural Digest). Partnered with the Meredith Corporation for the quarterly publication, she also has a Sweet July retail store and cafe in Oakland, California. Each issue explores themes close to Ayesha's heart: family, friendship, faith, food, community, home, beauty, wellness, female empowerment, and entrepreneurship. You can find it on newsstands or purchase it online. 
Here's Ayesha Curry's alter ego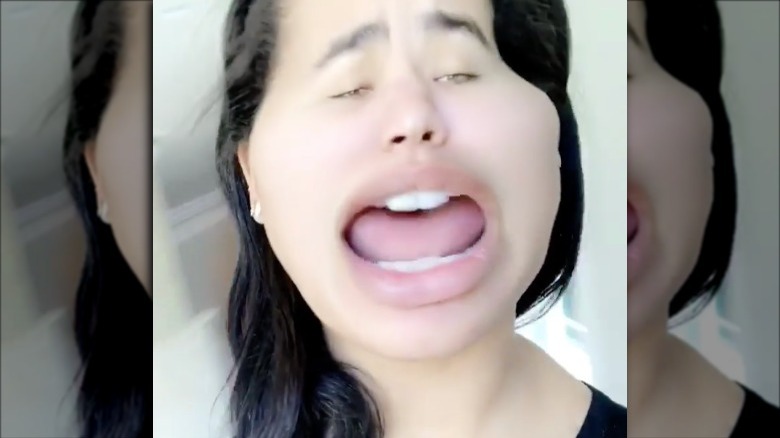 You might not know that Ayesha Curry created an alter ego for herself on Instagram. Her account @GinaJamaica2007 explores her sense of humor and the Jamaican ancestry from her mother's side of the family. According to The Culture, Ayesha's mother Carol Alexander is of Chinese and Jamaican descent, while her father John Alexander is Polish and African American. Ayesha even shared the account on her regular Instagram several years ago. The celebrity chef's Gina alter-ego shared 80 posts over the years, with the most recent post from late May 2020. Her husband, Steph Curry, also made appearances as an alter ego a few times.
Hip Hop Hollywood reported that Ayesha used Snapchat filters to alter her face in the videos on the account. It's unclear if she will continue posting as her alter ego since she's gone more than a year without a new post. Despite her infrequent posting, nearly 55,000 people follow her as Gina Jamaica.
Here's why Ayesha Curry doesn't believe in balance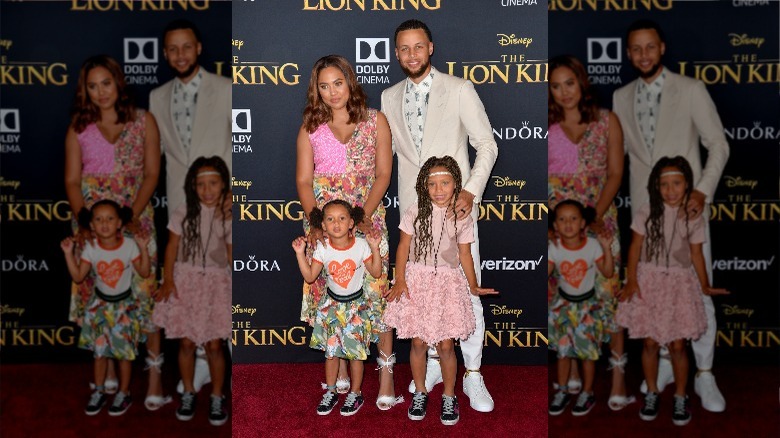 While you've probably heard experts and other celebrities talk about finding a balance in life, Ayesha Curry isn't one of those people. The chef, cookbook author, TV personality, philanthropist, entrepreneur, and producer (via InStyle) doesn't believe in a work/life balance. She told Refinery 29, "I always say that I truly don't believe that balance exists. I like to say there are peaks and valleys. There are moments where you feel like you just want to quit." But Ayesha doesn't quit, even when her ventures might not go as she had hoped (via SF Gate).
Instead of attempting to achieve balance, Ayesha takes full advantage of her village to help ensure her family and work life function well. "I feel like as a woman it took me a long time to realize that it's okay to have a village, and that everybody needs a village. I have my sister helping me, my parents, my husband's parents. We truly have a village in every sense of the word, and I couldn't do it without them," she said. The nice thing for the busy mother of three is she revealed that "cooking is my passion and kind of like my therapy. I've just lucked out that I've been able to make it my career." Even so, she doesn't always find it easy to cook for her household, which means she keeps some simple options on hand. Her advice? "Have grace with yourself" (via InStyle).
Here's how Ayesha Curry lost weight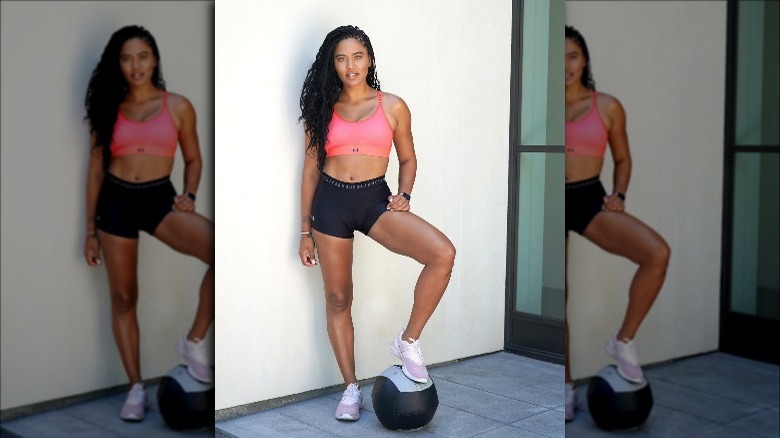 Although many people gained weight amid the pandemic, Ayesha Curry shocked the world by losing 35 pounds, debuting her svelte figure on Instagram in July 2020. She wrote in the caption, "I started my fitness journey because I wanted to be strong and healthy for myself and the people who depend on me." She revealed that she worked fitness into her life to add to her lifestyle instead of taking away from it. "I hate the term balance, because I don't think there's any formula that works for everyone, but I do believe that creating time for yourself to exercise is never time wasted," she wrote. She used her Fitbit to help make a lifestyle change that led to her weight loss. 
She told Women's Health that hitting her milestone birthday, 30, caused her to rethink how food made a difference in how she felt and looked. Ayesha landed on a philosophy that helped her lose weight without restrictive eating plans. "My career is in food, and I'm a firm believer in eating what you love. I'm not a dieter. For me, it was really about learning how to exercise portion control and living that 80/20 life." The busy mother of three also manages to work a treat day into most weeks, which helps keep her on track, and she finds herself looking forward to it.
Source: Read Full Article