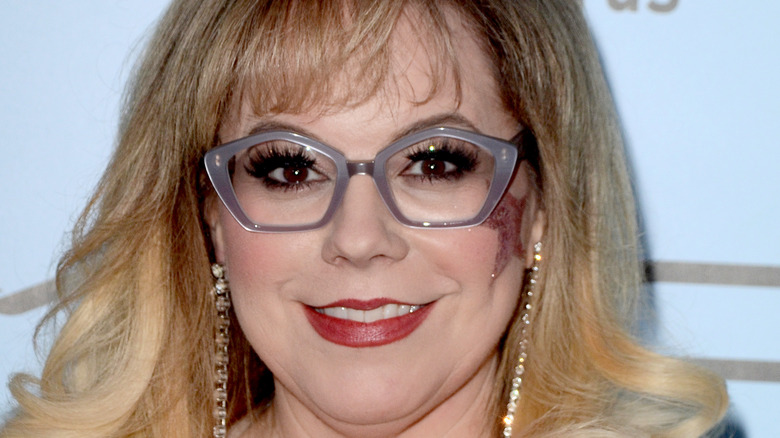 It's no secret that CBS has experienced massive success from its procedural crime dramas, ranging from "CSI" to "NCIS" and their assorted spinoffs. In 2005, "Criminal Minds" joined the CBS pantheon, and became yet another addiction for the network's homicide-obsessed viewers. "Criminal Minds," however, focused on a very specific type of crime, following the FBI's Behavioral Analysis Unit team as they hunt for active serial killers — or, in the show's jargon-heavy parlance, UnSubs (a.k.a. unknown subjects).
In its initial review, The New York Times dismissed the BAU as "one of those teams for which CBS has become well-known, a multicultural band of specialists who can collar a killer in 44 minutes flat (after time is subtracted for commercials)." While that wasn't untrue, "Criminal Minds" also proved to be exactly what viewers wanted to see, leading the show to enjoy an enviable 15-season run before its series finale in 2020. 
Yet that wasn't the end. In February 2021, Deadline reported "Criminal Minds" was being revived by the Paramount+ streaming service, with a 10-episode season greenlit — not surprising, given that "Criminal Minds" was the third most-binged series on Netflix during 2020. Keep on reading to find out what you need to know about "Criminal Minds."
The opening Credits of Criminal Minds are even creepier than viewers realized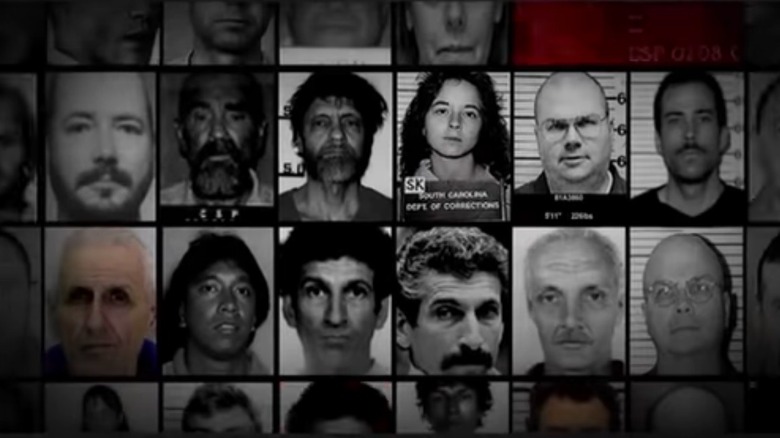 Fans of "Criminal Minds" will be familiar with the show's iconic opening-credits sequence, which features footage of the cast members, in character, juxtaposed with mugshots of criminals. What viewers may not have realized, however, is that while the characters are entirely fictional, the criminals featured in the credits are absolutely real.
According to BuzzFeed, there are some pretty notorious — and pretty recognizable — mass murderers pictured in the show opening. Among the killers in the "Criminal Minds" credits are infamous California cult leader Charles Manson, handsome serial killer Ted Bundy, manifesto-writing "Unabomber" Ted Kaczynski, so-called "Killer Clown" John Wayne Gacy, Son of Sam murderer David Berkowitz, and cannibalistic maniac Jeffrey Dahmer.
Also featured in the opening sequence of the show are the mugshots of Lee Harvey Oswald, who assassinated President John F. Kennedy in 1963, and Mark David Chapman, who gunned down rock legend John Lennon in front of his New York City apartment building in 1980; the killer was denied parole for the 11th time in 2020.
Mandy Patinkin quit Criminal Minds after just two seasons because it was destroying his soul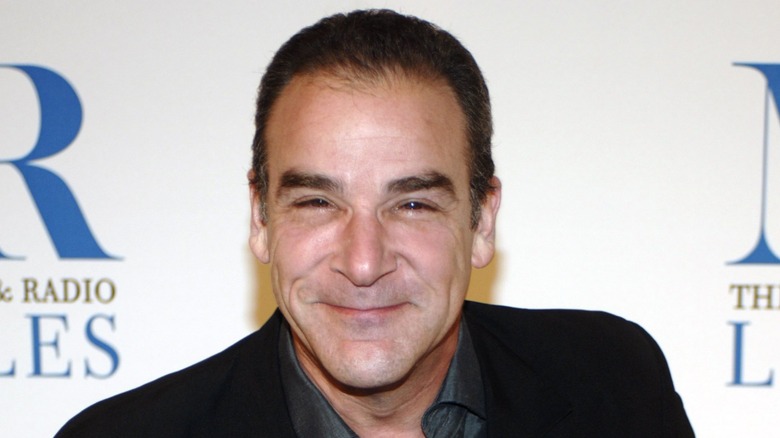 As The New York Times noted in its 2005 review of the "Criminal Minds" series premiere, the primary character was BAU profiler Jason Gideon, portrayed by Tony-winning stage and screen actor Mandy Patinkin. Gideon, the Times pointed out, was depicted as "working through a bout of post-traumatic stress disorder," which "doesn't hamper his ability to notice minute details."
For most actors, starring in a hit TV series is akin to winning one of Willy Wonka's golden tickets, yet Patinkin walked away from the show at the end of its second season. His exit, however, was no Hollywood contract dispute or ego-fueled bout of "creative differences." Five years later, Patinkin revealed the true reason he left. "The biggest public mistake I ever made was that I chose to do 'Criminal Minds' in the first place," Patinkin told New York magazine in 2012. As Patinkin explained, he had misunderstood what the show was going to become. "I never thought they were going to kill and rape all these women every night, every day, week after week, year after year," the actor admitted. "It was very destructive to my soul and my personality." 
Kirsten Vangsness was only supposed to appear in one episode of Criminal Minds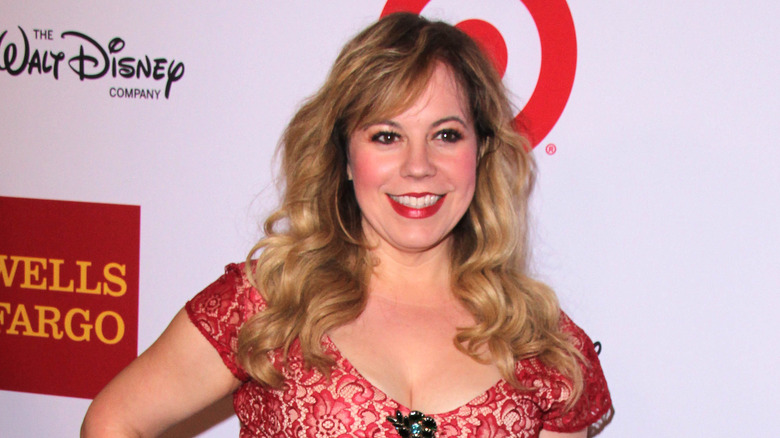 Playing BAU technical analyst Penelope Garcia, Kirsten Vangsness became a fan favorite with viewers. Initially, however, the character wasn't intended to be an ongoing part of the series. As Vangsness revealed in a 2016 interview with Parade, she was "only supposed to be in one episode and then they brought me in for the second one."
According to Vangsness, she was part of a table read in what she'd been told was a one-off guest spot. When the table read ended, the actors were told that everyone other than the "main cast" needed to leave in order to watch an instructional video about sexual harassment. "I didn't know if I was supposed to stay or leave, so I stayed and I was sitting right next to Shemar [Moore, who played Derek Morgan]," she revealed, admitting she and Moore goofed around and made wisecracks while watching the video.
Her antics with Moore had apparently not gone unnoticed. Later that night, Vangsness received a phone call. "They're like, 'You have new script pages.' I was like, 'That's weird,'" she continued. "Then they sent me this re-write and it included some of the things that I was doing with Shemar."
Matthew Gray Gubler's Criminal Minds character wore glasses for health reasons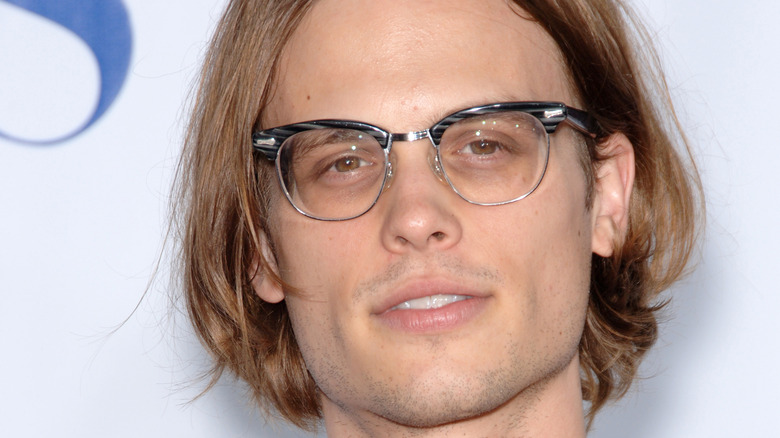 Another fan-fave character is quirky Dr. Spencer Reid, a genius with a 187 IQ and an eidetic memory. Played by actor Matthew Gray Gubler, at one point in the series the character started to wear glasses, when he hadn't previously. 
During a 2006 interview with the Pittsburgh Post-Gazette, Gubler was asked about why his character began wearing glasses. "I was allergic to contact lens solution and wasn't able to wear my contacts. Those are my real glasses," the actor explained. According to Gubler, his glasses received mixed reviews from fans. "Half the people think they're great and the other half think they're the ugliest they've ever seen and say, 'You look like a nerd.' I think they fit the character." Gubler added that a viewer said the glasses gave him a "1960s accountant look."
Gubler elaborated on his spectacles in an interview with Mademoiselle Robot, confirming a "weird problem" with his eyes left him unable to wear contact lenses. Also, the glasses he wore on the show, he revealed, have a unique history. "They are my uncle's from high school," he shared. "They have a real Norman Rockwell style."
Criminal Minds inspired a South Korean version of the show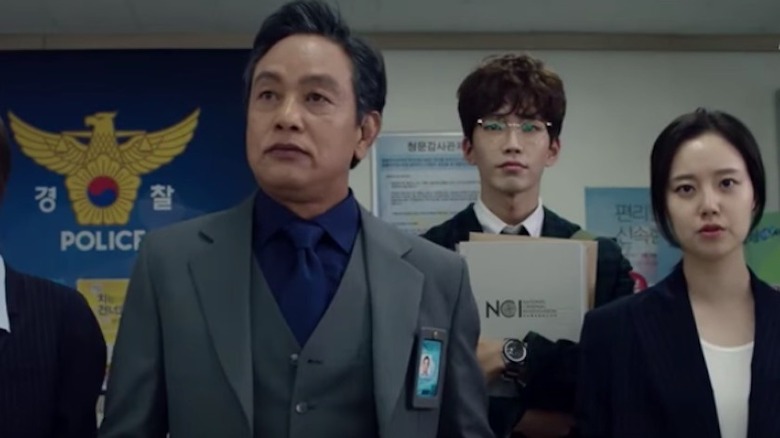 "Criminal Minds" wasn't just successful in its native United States. In fact, the show was remade for South Korean television, with the show's characters recast using Korean actors. According to Closer Weekly, the South Korean version of "Criminal Minds" debuted in 2017 and ran for just one season.
While different actors were cast, this new version of "Criminal Minds" used actual scripts from the original series that were translated into Korean. Another key change involved the agency with which the team worked. Since South Korea doesn't have an FBI, an equivalent was invented for the show, the fictional National Criminal Investigation (NCI) unit. 
Interestingly enough, "Criminal Minds" was far from the only American TV series to be reimagined for South Korean television viewers. Other Korean-language remakes have included "The Good Wife," "Entourage," and "Suits." On the flip side, there are also some American TV hits that originated on South Korean television. As ScreenRant pointed out, series such as ABC's "The Good Doctor" and wacky Fox vocal competition "The Masked Singer" originated on South Korean airwaves.
Criminal Minds also inspired a grisly game app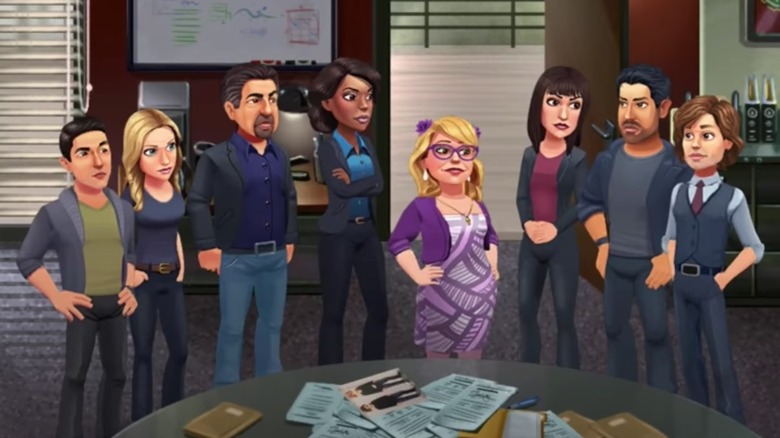 "Criminal Minds" expanded beyond the boundaries of television drama into a computer game played via a smartphone app. Released in 2018, "Criminal Minds: The Mobile Game" allows a player to embark on an actual BAU investigation. Utilizing cartoon-like avatars of the series' stars, players are tasked with using their profiling skills to identify suspects by evaluating evidence found at the crime scene, with a goal of ultimately capturing the UnSub.
According to a review from Kotaku, the mobile game "has no qualms about depicting cartoony atrocity" right from the get-go, kicking off on a particularly grisly note as the avatar version of Joe Mantegna's David Rossi investigates a family of four who've been butchered at their dining room table.
According to ScreenRant, the designers of the game consulted heavily with two of the show's writers, Stephanie Birkitt and Erica Meredith, in order to ensure the gameplay was true to the spirt of "Criminal Minds." As Birkitt said in an interview for FTX Games, that bloody family murder is admittedly "gruesome," but also the ensuing investigation unfolded in the game "just like it does in the show."
A.J. Cook's real-life sons played her character's kids on Criminal Minds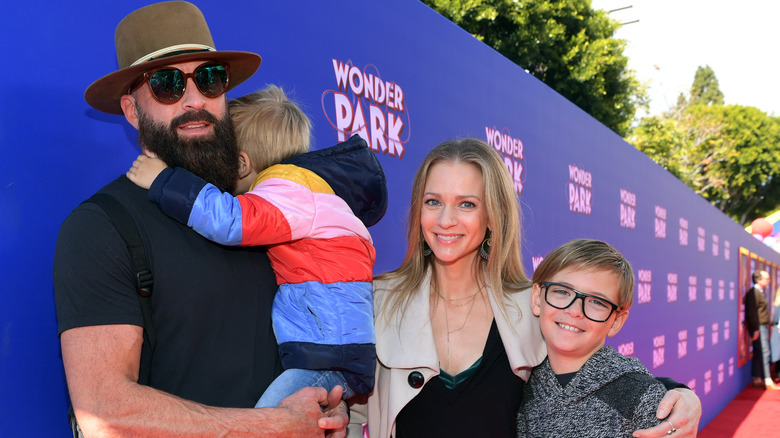 In 2009, People reported that "Criminal Minds" actress A.J. Cook and husband Nathan Anderson welcomed their first son, Mekhi Allen. Then in 2015, reported Us Weekly, the couple expanded their family when they welcomed their second child, son Phoenix Allen. According to Distractify, both of Cook's children have appeared on "Criminal Minds," with her real-life kids playing the sons of her character, Jennifer "JJ" Jareau.
Ahead of "Criminal Minds" concluding its 15-season run in 2020, Cook and star Joe Mantegna reflected on their years with the show for an interview with "ET Canada." As Mantegna pointed out, when he joined the series, Cook didn't have children. "By the time the show ended, not only did she have children, they were characters on the show," Mantegna explained. "They literally were her children on the show, which was so fantastic." He also noted that while some TV series try to hide the pregnancy of an actress, "Criminal Minds" embraced both of Cook's pregnancies. "I mean, we incorporated those kids into the show, and her pregnancies into the show, and I thought, how great was that, how smart was that," Mantegna added. 
The surprising connection between Criminal Minds and Friends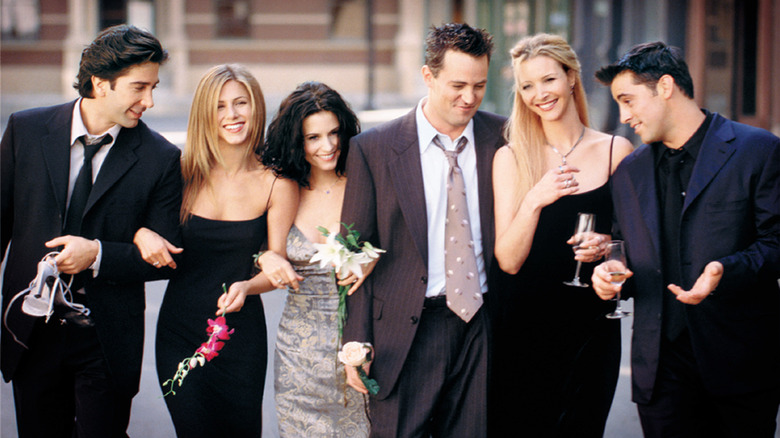 "Friends" returned to the forefront in May 2021 when all six of the series' stars reunited for a long-awaited reunion special for HBO Max. One thing that fans of "Criminal Minds" may not have realized, however, is the connection that the procedural crime drama shares with the beloved sitcom. A quick scan through the IMDb credits of "Criminal Minds" stars Paget Brewster and Aisha Tyler makes that connection clear, revealing that both had previously guest starred in multi-episode story arcs on "Friends." "It was a great experience personally and creatively," Tyler told InStyle of her time on "Friends." "The cast was incredibly welcoming when I first joined … I think they were very aware that it could be an intimidating set, and they made a special effort to be kind and open towards me when I arrived."
Speaking with The A.V. Club, Brewster revealed that "Friends" was her first major television role, and she was "terrified" at her audition. "Matthew [Perry] told me later that he and [executive producer] Kevin Bright … Matthew had said, 'Well, that's the funniest one, she's the one,' and they hired me to do it," said Brewster of being cast on "Friends." 
Thomas Gibson was fired from Criminal Minds after an altercation with a writer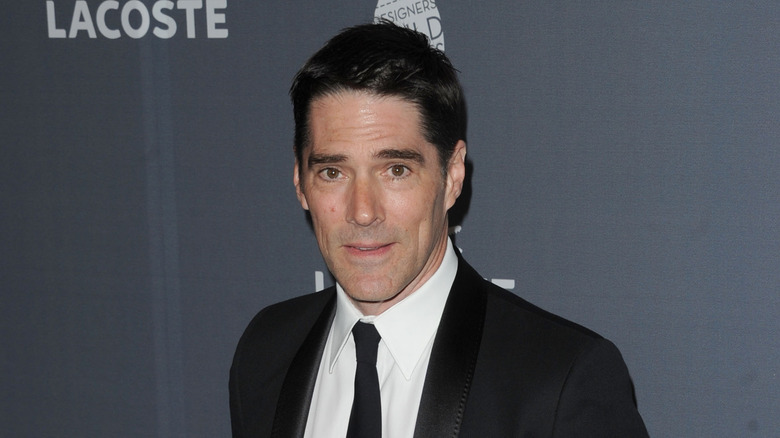 Thomas Gibson played BAU unit chief Aaron "Hotch" Hotchner since the first season of "Criminal Minds," and remained with the show until 2016. It was then, according to The Hollywood Reporter, that he was fired from the show after allegedly kicking one of the show's writers during an on-set dispute. At the time of his firing, Gibson issued a statement declaring he had "put my heart and soul into" the show. "I had hoped to see it through to the end, but that won't be possible now," he lamented.
In a subsequent interview with People, Gibson elaborated on his version of what took place when he confronted the writer about "a line that I thought contradicted an earlier line," but the writer insisted the dialogue needed to remain unchanged. As Gibson recounted, he was in another room telling other members of the cast what had taken place when the writer burst in and headed toward him. "As he brushed past me, my foot came up and tapped him on the leg," Gibson contended. They exchanged "some choice words" and then "shot the scene, I went home — and I never got to go back."
Matthew Gray Gubler auditioned a LOT to land the role Dr. Spencer Reid on Criminal Minds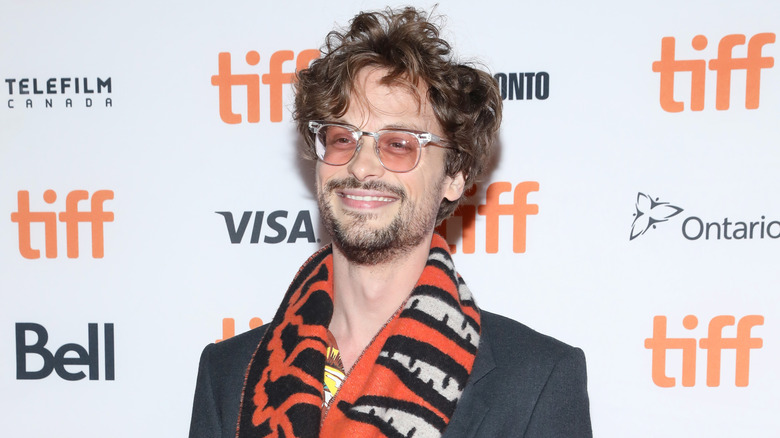 Matthew Gray Gubler played BAU's resident genius Dr. Spencer Reid on all 15 seasons of "Criminal Minds." While fans of the show may likely have a difficult time picturing any other actor in the role, Gubler wasn't exactly handed the part. 
Gubler had studied filmmaking when he fell into acting. In fact, he had precisely one screen credit under his belt when he auditioned for "Criminal Minds," playing "Intern #1" in Wes Anderson's "The Life Aquatic with Steve Zissou." While producers liked his audition, they told him he wasn't right for the role. "I think I was too gregarious," Gubler admitted in an interview with The Hollywood Reporter. "Originally, they wanted the character to be more stoic, like Data from 'Star Trek.' Maybe they were worried I would bring too much weirdness."
Despite producers' apprehension, Gubler received a callback. After auditioning a second time, he was told, "You're so wonderful, but so wrong." Still, he kept getting called back, and after four or five auditions was offered the job. "I've had this unbelievable amount of good fortune and I'm just so thankful for it," he admitted.
Criminal Minds has a surprising connection to The Beatles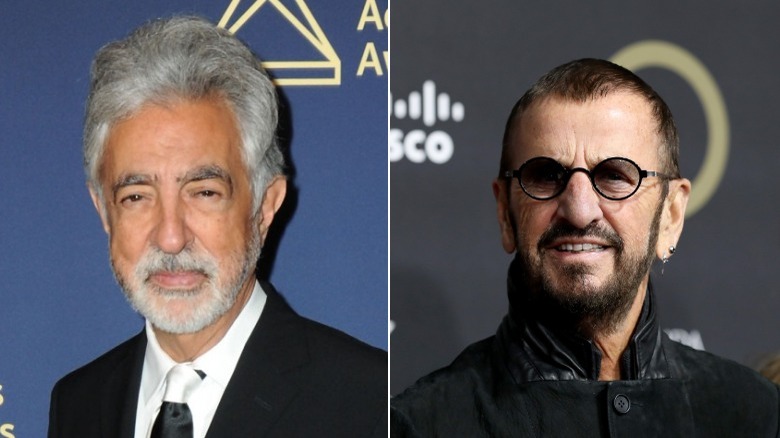 As Insider reported, sharp-eyed viewers of "Criminal Minds" may have noticed a photo on David Rossi's desk, in which star Joe Mantegna is posing with legendary rock drummer Ringo Starr. Mantegna actually shared the same photo on his website. "Yeah that's me and Ringo! I bumped into him at The Grammys," wrote Mantegna of the photo. "He told me he watches 'Criminal Minds' all the time! What a thrill."
Mantegna elaborated on his friendship with the former Beatle during an appearance on daytime talk show "The Real," revealing he met Starr when he was a presenter at the Grammy Awards. Waiting backstage to hand out an award, Mantegna recalled feeling "a little tug on my coat, 'cause I was about to get ready to go out, and I hear, 'Solving anymore crimes lately?'" with the actor mimicking Starr's distinctive Liverpool accent. Stunned, Mantegna spun around and introduced himself to Starr, who responded, "I know who you are, I watch your show." After a photo was taken of the two, Mantegna placed the pic in a frame on his character's desk as an Easter egg for fans.
Criminal Minds spawned two spinoffs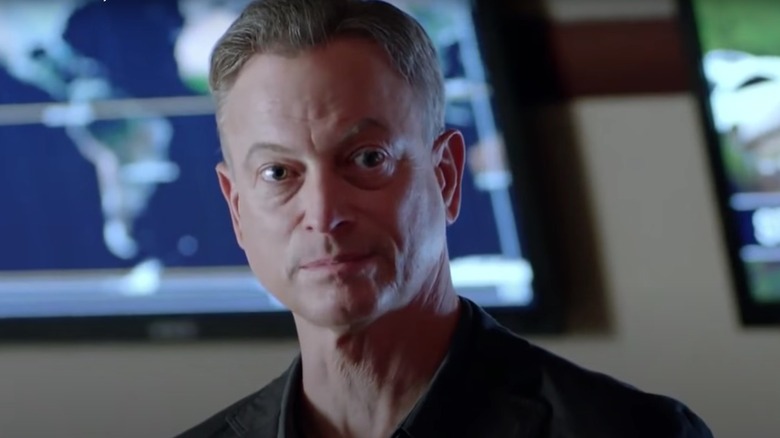 "Criminal Minds" consistently ranked as one of the network's highest-rated series for more than a decade; it wasn't until the show's 11th season, noted Digital Spy, that the ratings eventually began to slide. During the show's heyday, however, the success of "Criminal Minds" led CBS to launch not one but two spinoffs. 
The first was "Criminal Minds: Suspect Behavior," premiering in 2011 and focusing on the San Francisco-based Red Cell team, led by Sam Cooper (Forest Whitaker). Despite a cast that also included comedian Janeane Garafolo, future "House of Cards" star Doug Kelly, and OG "Criminal Minds" cast member Kirsten Vangsness (who did double duty by appearing on both the spinoff and the original), "Suspect Behavior" was axed after just one season. 
Despite the first spinoff's failure, CBS tried its luck with a second in 2016, "Criminal Minds: Beyond Borders." Headed by star Gary Sinise of "CSI: NY" fame, "Beyond Borders" took the original's crime-solving premise worldwide, focusing on a team of globe-trotting FBI agents who investigate international murders involving American citizens abroad. The second "Criminal Minds" spinoff fared slightly better, lasting two seasons before it was likewise canceled. 
How Criminal Minds was connected to a real-life murder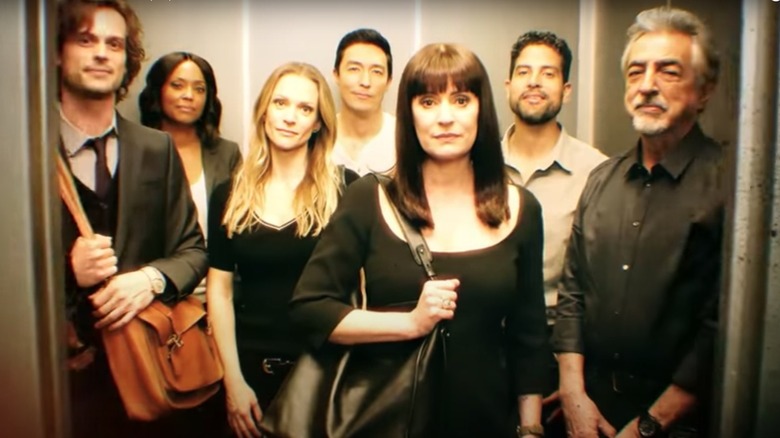 While most people who watch a crime drama on television recognize that the situations are fictional, and the crime-solving heroes are actors, sometimes the lines between TV fantasy and actual reality can blur.
This proved to be the case in 2012, reported The Associated Press (via The Mercury News), when a 10-year-old boy shot and killed his father — a neo-Nazi leader — after watching a similar situation unfold in an episode of "Criminal Minds." In the episode, a boy killed his abusive father, but due to the circumstances didn't face repercussions; the boy had assumed it would go the same way for him. "A bad father did something to his kids and the kid did the exact thing I did — he shot him," the boy told The Press Enterprise. "He told the truth and wasn't arrested and the cops believed him. He wasn't in trouble or anything. I thought maybe the exact same thing would happen to me." 
The boy was ultimately sentenced to spend a minimum of seven years in a juvenile facility. The case ultimately landed at the Supreme Court; as CBS News reported, the Court denied the request to review the case.
Matthew Gray Gubler hosted his own bonkers award show for Criminal Minds' cast and crew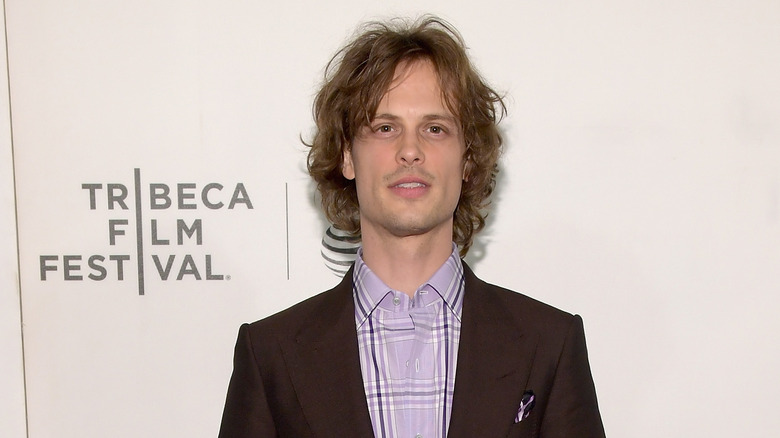 "Criminal Minds" may have drawn in viewers, but it wasn't one of those shows to dominate the Emmys or the Golden Globes (although the show did win Best Crime Drama at the 2017 People's Choice Awards). What fans of the show may not have realized is that "Criminal Minds" had its own award show, invented and hosted by star Matthew Gray Gubler. Back in 2009, Gubler took to Twitter to promote "the Goobie Awards," celebrating the cast and crew of "Criminal Minds" in order to "honor the best, worst, and most embarrassing moments of the season."
Footage of the Goobies wound up as a DVD extra on one of the "Criminal Minds" box sets, which ultimately made it to YouTube. Held in the soundstage where "Criminal Minds" filmed, actual Gubler-shaped statues were presented to the winners in such categories as the "wreak havoc on set award" and "best performance in an episode by a crew member." "It's an important contest," deadpanned "Criminal Minds" showrunner Edward Allen Bernero of the Goobies. "It lets you know how you stand in the entertainment industry."
Source: Read Full Article