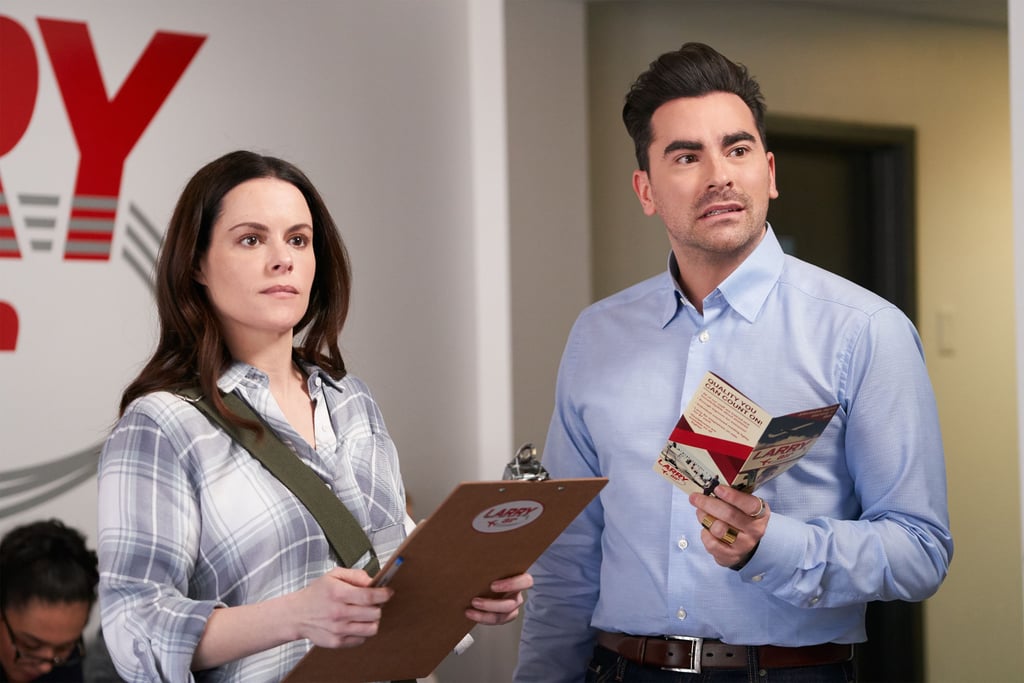 10 Stevie and David Moments From Schitt's Creek That Have Our Warmest Regards

From the moment David asked Stevie for towels with a scrunched-up nose — which ultimately translated into the best engagement gift ever (but more on that later) — I knew this was the beginning of a special type of relationship. David serves as the perfect counterpart to Stevie's cynical and satirical demeanor, sharing the same attitude since his past life is laden with a long string of unhealthy friendships and relationships. Throughout the show, we get to see their journey of becoming best friends, from poking fun at each other and having heartfelt conversations to ultimately admitting they are indeed each other's best friends and pillars of emotional strength.
In a show that's well known and celebrated for creating the best character arcs, these two have had one of the most precious camaraderies — and that speaks volumes. Though it was a tall order, I've rounded up the 10 best Stevie and David moments for you to revisit, so you can embark on yet another marathon of Schitt's Creek. Our warmest regards to you!
Source: Read Full Article