1.
National Videogame Museum — Frisco, Texas
I mean, it's almost impossible for a museum filled with video games NOT to be fun. After you learn about the evolution of the gaming industry, spend some (okay, a lot) of time playing all the new and retro games.
Cost for one adult: $12
2.
Star Trek Original Series Set Tour — Ticonderoga, New York
Trekkies, get ready to lose your minds over these incredible set recreations that were designed to look like the actual Star Trek sets used for filming the show from 1966 to 1969. The tour goes for around an hour, and yes, there'll be plenty of time for photos.
Cost for one adult: $22.50
3.
SPAM Museum — Austin, Minnesota
What's actually in Spam? Can it go bad? Does it make a good shot glass? Find the answers to these questions and more at this museum dedicated to everyone's favorite meat cube. Die-hard Spam fans can also take advantage of the free guided tours that run hourly on weekends.
Cost for one adult: Free!
4.
Hall of Heroes Superhero Museum — Elkhart, Indiana
Check out one of America's biggest collections of superhero memorabilia, art, and comics in this super museum. You'll find over 60,000 comic books, 10,000 toys, and even a recreation of the Batcave from the 1960s TV series, Batman!
Cost for one adult: $6
5.
National Mustard Museum — Middleton, Wisconsin
Grab a hotdog, pretzel, or your vessel of choice and head over to the National Mustard Museum. The collection is home to over 6,000 mustards from around the world, and the shop also has a huge range (we're talking 500+ varieties) available for purchase.
Cost for one adult: Technically free, but donations are welcomed
6.
Neon Museum — Las Vegas, Nevada
Venture off the strip and take a walk through Vegas' Neon Boneyard where you can browse loads of iconic and rescued signs. Oh and remember to bring your camera so you can stock up on Instagram content for the next month (at least).
Cost for one adult: $22
7.
Burlingame Museum of Pez Memorabilia — Burlingame, California
Ever had the urge to see every single Pez dispenser ever sold? Well, now your candy-filled dreams can come true at this (unofficial) museum just a short drive from the San Francisco International Airport. While you're there, pop into the Banned Toys Museum and the Classic Toys Museum for no extra charge.
Cost for one adult: $5 for entry into all three museums
8.
National Museum of Mathematics — New York City, New York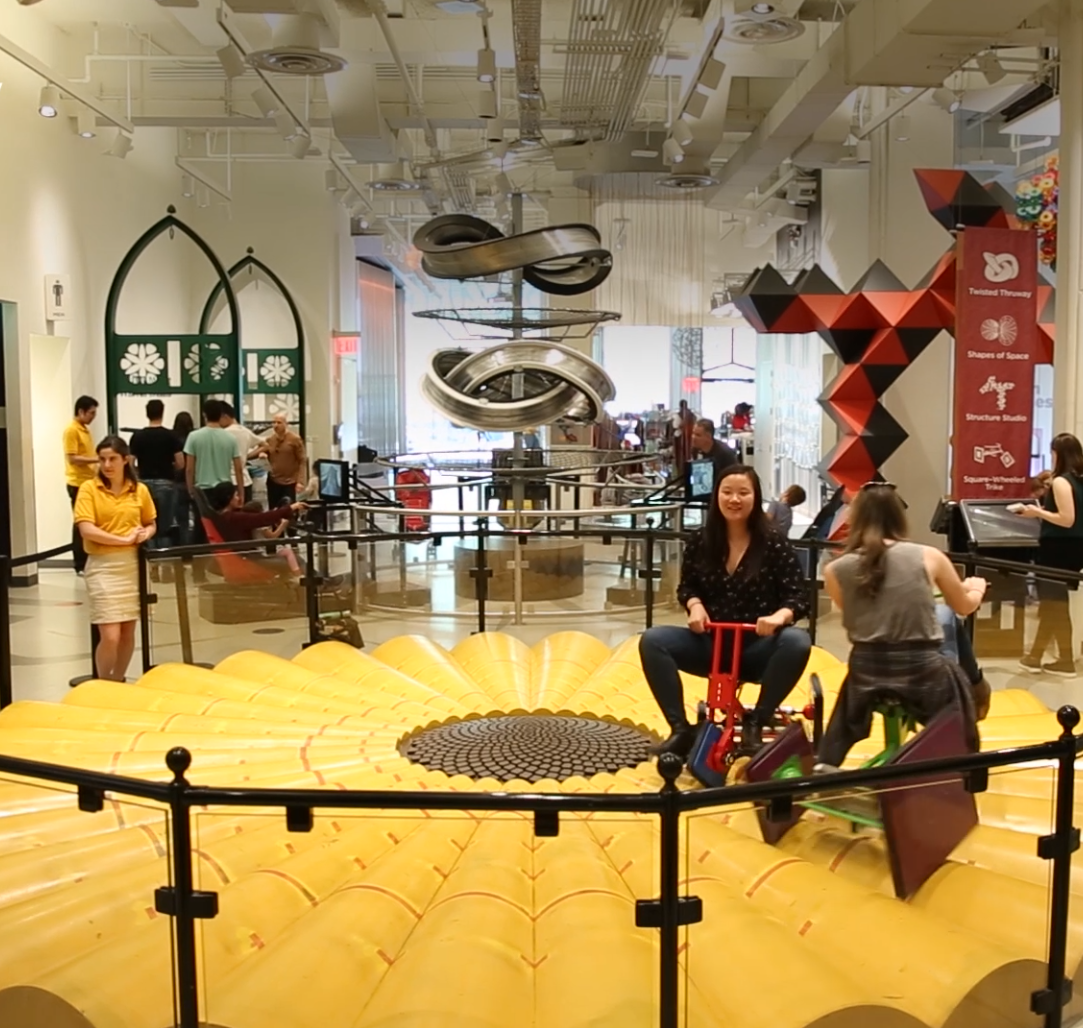 I'm no mathematician, but I'd say brainteasers + puzzles + interactive exhibits = a pretty cool museum. Who knew maths could actually be fun?
Cost for one adult: $18 (if purchased online)
9.
Idaho Potato Museum — Blackfoot, Idaho
Did you know the average American consumes roughly 124 pounds of potatoes every year?! Well now ya do! Get ready to fill your brain up with more random facts about this versatile vegetable. They'll come in handy…one day.
Cost for one adult: $6
10.
The Strong National Museum of Play — Rochester, New York
This museum is jam packed with games, toys, and interactive exhibits. Playing isn't just allowed, it's encouraged, so you can fully unleash your inner child with zero judgement.
Cost for one adult: $16
11.
The JELL-O Gallery Museum — Le Roy, New York
This small but comprehensive museum is located in Le Roy, New York — the hometown of America's famous gelatin dessert. It's got loads of vintage moulds, merchandise, and info about Jell-O's surprisingly interesting history. And who knows, maybe you'll be inspired to make an old Jell-O recipe or two…
Cost for one adult: $5
12.
St. Augustine Pirate & Treasure Museum — St. Augustine, Florida
Yo ho hope you like pirates 'cause this museum has the biggest collection of pirate treasures and artefacts in the world! Arrrrr yee ready?
Cost for one adult: $14.99
13.
Tabasco Museum — Avery Island, Louisiana
If you're obsessed with hot sauce (me), it's worth making the journey out to Avery Island where the world-famous Tabasco sauce was invented over 150 years ago. After you take a tour of the factory and museum, make sure you stop by the restaurant to build your own bloody Mary.
Cost for one adult: $5.50
14.
International UFO Museum And Research Center — Roswell, New Mexico
This center was originally built to preserve information about an unexplained incident back in 1947, when an unidentified object allegedly crashed near the town of Roswell. It now houses documents and research about other supposed UFOs and unexplained phenomena. Spooky!
Cost for one adult: $5
15.
New England Maple Museum — Pittsford, Vermont
Mmmmm syrup. Discover the history, production, and other fun facts about this delicious liquid gold goo. The museum and gift shop operate seasonally, so call ahead to make sure it's open before you make the trek.
Cost for one adult: $5
16.
Computer History Museum — Mountain View, California
Geek out about the history of computers with this incredibly comprehensive collection of computer artifacts and other tech gadgets.
Cost for one adult: $17.50
17.
International Spy Museum — Washington D.C.
Uncover the fascinating history of spies, hear real spy stories, and even put your skills to the test using real industry tools and interactive exhibitions. You can live out all your spy fantasies minus, ya know, the constant fear of death.
Cost for one adult: $24.95
18.
OZ Museum — Wamego, Kansas
This museum dedicated to The Wizard of Oz has tons of memorabilia, including movie production notes, props and costumes, original illustrations, and a large, moderately creepy tin man statue.
Cost for one adult: $9
19.
Dr Pepper Museum — Waco, Texas
Pay a visit to the "Home of Dr Pepper" at this museum housed inside an old bottling plant in Waco, Texas. The collection actually covers the entire soft drink industry (not just Dr Pepper!) and has over 300,000 artifacts.
Cost for one adult: $10 (includes one free Dr Pepper)
20.
National Museum of Funeral History — Houston, Texas
Boasting "America's largest collection of authentic, historical funeral service items" isn't something you hear regularly, but hey, this is no regular museum. Pop by for a fascinating look at all things death and funeral-related, and idk maybe get some inspo for your funeral???
Cost for one adult: $10
21.
The Salt And Pepper Shaker Museum — Gatlinburg, Tennessee
Spice up your Southern road trip with a visit to the Salt and Pepper Shaker Museum, where you can feast your eyes on the 20,000 sets of salt and pepper shakers that you didn't know you needed to see.
Cost for one adult: $3 (which can be put towards any shaker in the gift shop)
Source: Read Full Article