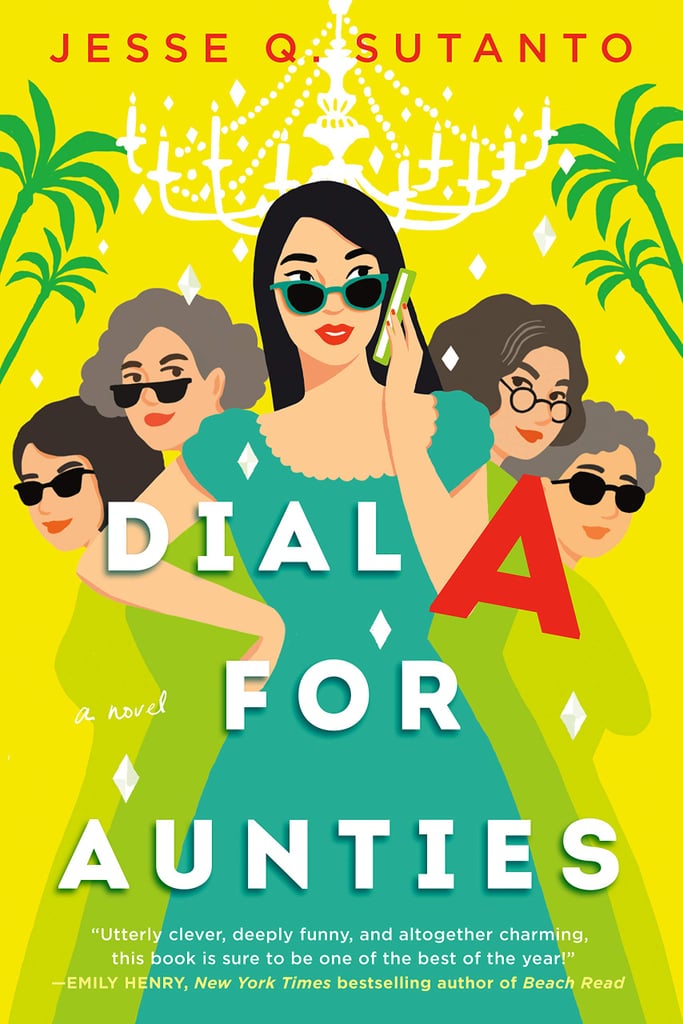 You know when you finish a book that's just so good, you can't wait until it gets turned into movie? Well, that's exactly how I would describe Jesse Q Sutanto's upcoming novel Dial A For Aunties (out April 27). In fact, the book is already being adapted for the screen by Netflix and Fresh Off the Boat creator Nahnatchka Khan! The story centers around Meddelin Chan, a photographer who has a wedding business with her mother and aunties. All her life, she has believed there is a curse on her family that causes men to flee, but she has never experienced it firsthand . . . until now.
Following a blind date gone completely wrong, Meddelin finds herself enlisting help from her mother and aunties to cover up an accidental murder. As if that wasn't complicated enough, things really go haywire the next day as the entire family has to work a wedding at a hotel resort owned by — wait for it — Meddelin's college boyfriend and love of her life. What could possibly go wrong, right?
Though the story is intriguing to say the least — I was on the edge of my coach seat by the final few chapters — it's also filled with heart, love, and laughter as Meddelin grows closer with her family in a way she never expected.
Source: Read Full Article