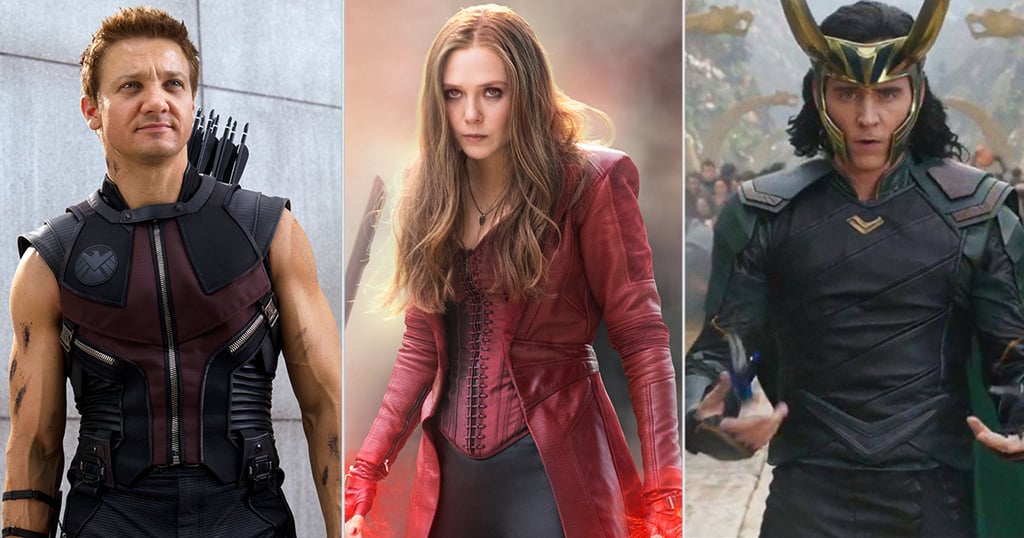 All the Marvel Shows Announced to Premiere on Disney's New Streaming Site, Disney+

If you thought the adventures of our favorite Avengers could be contained to the big screen, you thought wrong, buddy! Back in 2018, Disney announced its plans to launch a brand-new streaming service called Disney+, and since then it's been steadily adding a number of limited series centered on popular characters from the MCU. At San Diego Comic-Con on Saturday, Marvel Studios president Kevin Feige was joined by some of the franchise's biggest stars and revealed some interesting details about the upcoming shows, and they sound pretty epic. As an added bonus, the service will also exclusively house Marvel films instead of Netflix, starting with Captain Marvel, which premiered on March 8.
Subscribers to the service will get the classic blockbuster MCU films along with their TV counterparts, which Feige revealed will be directly intertwined with the events from the movie side of the franchise. It's a different approach from other Marvel TV shows that have so far functioned as more of side stories to the MCU thus far. Freeform's Cloak & Dagger, ABC's Agents of S.H.I.E.L.D., and Netflix's now-defunct Defender series are rarely acknowledged by their movie counterparts, and thus, are limited to their own worlds. These Disney+ shows will directly tie in with the films and be integrated in MCU's story-building. We're super excited for all these series and what they could add to the MCU lore. Check them out ahead!
Source: Read Full Article