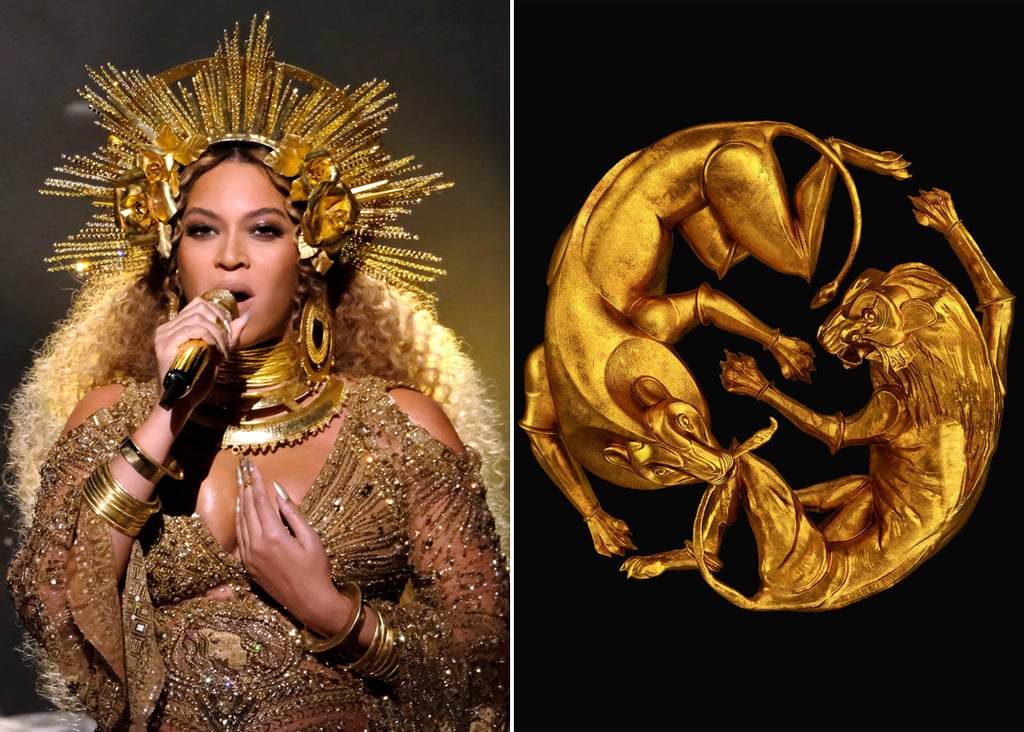 Beyoncé Named Her New Album Precisely What It Is: The Gift — and It Keeps on Giving

Beyoncé's new album, The Lion King: The Gift, is officially here to bless us with good beats and new Instagram captions! The LP — which is inspired by Disney's reboot of the classic 1994 film — is infused with African sounds and influences as Bey celebrates the beauty of the continent's culture. African artists, such as Nigerian singers Wizkid and Yemi Alade, also lend their vocals to the musical compilation as it seamlessly flows from one banger to another.
We already got a teaser of the album when Bey dropped the gospel ballad "Spirit," along with its subsequent music video. But that's just one of many bops the album has to offer, and the internet is buzzing about some of the standout tunes. Between the powerful message and smooth vocals in "BROWN SKIN GIRL" — which also features Bey's adorable daughter Blue Ivy — and the confident aura of "MOOD 4 EVA," Bey really delivered with this LP, and we wouldn't have expected anything less. Ahead, read some of the best reactions to the 27-track masterpiece!
Source: Read Full Article