A first glance at the designs of Nicholas Daley's eponymous label, and the inspiration is clear: reliving the past to inform the future. Available to purchase now, his latest collaboration with luxury lifestyle brand Mulberry is no different. Sharing a common vision in the pursuit of timeless design, the launch is a celebration of progressive British craftsmanship. Daley inserts his most valuable philosophies into the collection, introducing new products as well as ensuring that there's a strong presence of 'Daley DNA' in one of the heritage label's most iconic pieces.
The Mulberry Editions series not only commemorates 50 years of innovative leather craftsmanship but also spotlights some of the most original voices in fashion today, enlisting the likes of Priya Ahluwalia and Richard Malone, also close friends of Daley's, for limited capsules. Aiming to push the boundaries in his vision of the brand's signature products, from musical references to unique accessories, he leads the luxury label into unexplored territory.
For the Jamaican-Scottish designer, he creates to the strict code of three Cs: Community, Culture and Craftsmanship. "I coined the three Cs in a moment of pressure to articulate what we're about. It was during the LVMH Finals in 2020, I only had a few minutes to explain the world of Nicholas Daley." This ethos funnels down to the very last detail of every collection, from styling to photography. It is the essence of his approach to collaboration. "There's a real richness in what we're trying to celebrate. Whether that's through the design, or through music. It's that culture," he says. "I'm always conscious of it, that richness which I have through my heritage, my collaborators and the community I work with, that's what I want to put into everything I do."
"When I'm designing, it's about how I can make that wearer feel more of a sense of empowerment."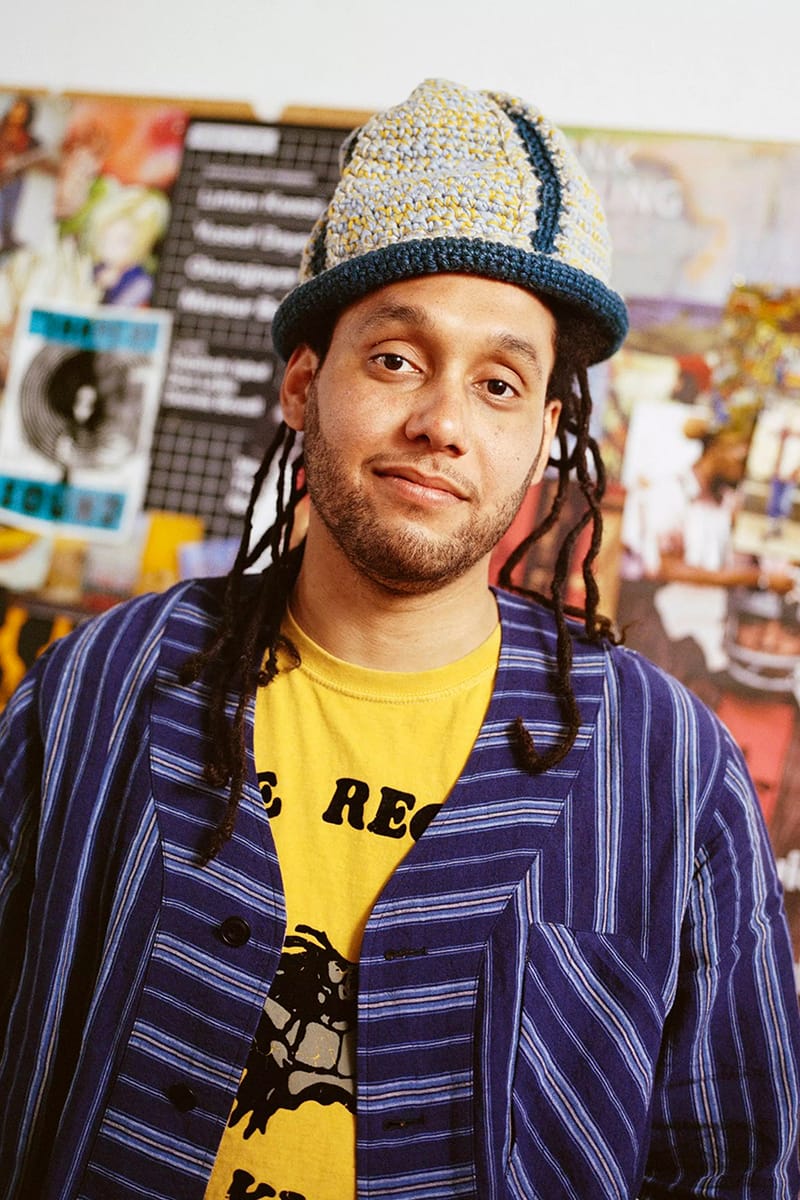 Mulberry
These three simple but effective values are incorporated firmly into this collection. "Those three elements are the backbone of my design philosophy. That's how I approached this collaboration."
Community
The campaign is led by jazz artists Shabaka Hutchings and Lianne La Havas alongside a band of talented musicians, "Right through to the photography team and everyone around it. It was friends, people I admire." Daley also wanted to spotlight the work of charity Tomorrow's Warriors, who champion grassroots jazz talent in the UK. He enlists three of its horn players, Gifton, David and Elijah to form part of the band, connecting them to the wider creative community, "They were super gassed to have Shabaka and Lianne there."
Lasting legacy is of prime importance, whether it be through bringing in collaborators close to home like his fiancée Nabihah Iqbal who conducts the campaign's interviews or the designs themselves. Creating moments that are built to last stays at the forefront of this campaign. "All the collaborators I work with, they're my friends, there's a timelessness to our relationship."
Designed with practicality in mind, the collection includes guitar straps, plectrums as well as other music-related items. When creating the capsule, it's the complete lifestyle that Daley wanted to communicate, crafting bespoke outfits for each of the members featured for them to feel connected to the pieces and empowered whilst playing. "There's a synergy, and people can enjoy the bags, the styling, it's all one big collaboration of different minds, bringing in lots of elements and supporting the next generation."
"How I tell these stories through the collaboration automatically has all these cultural nuances and references."1 of 2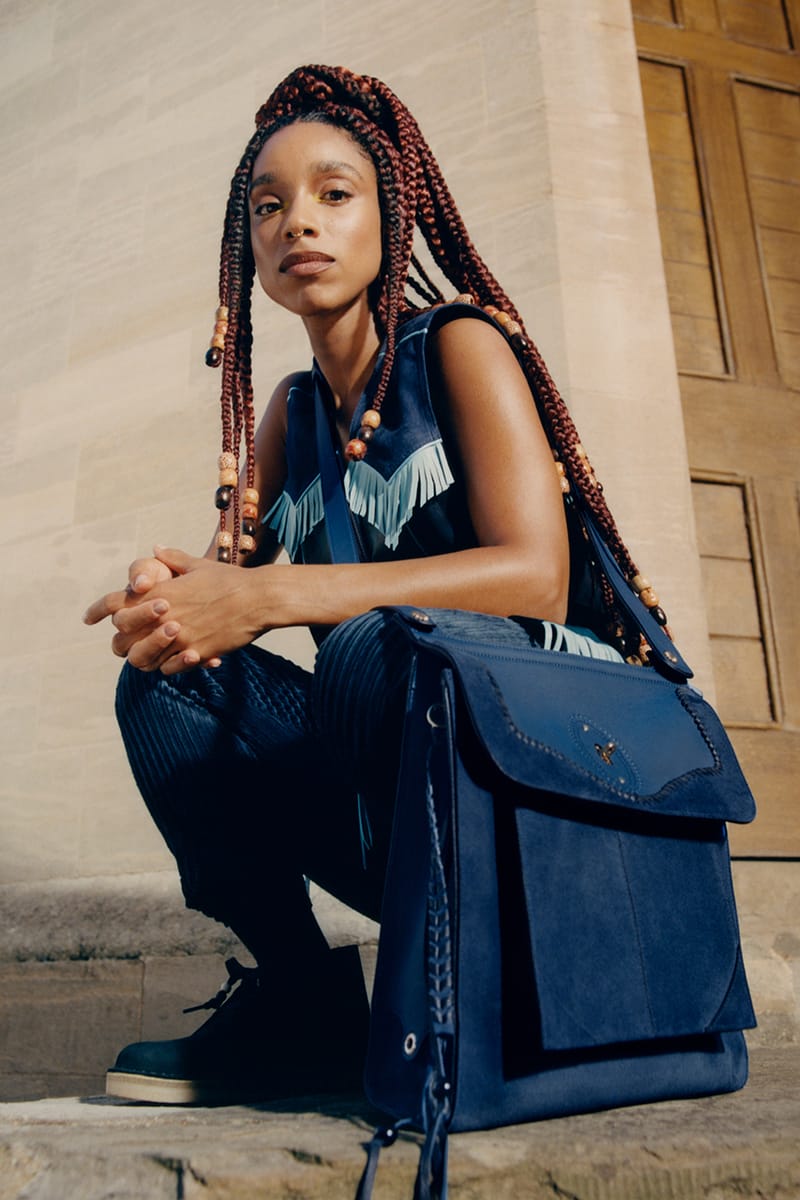 Mulberry2 of 2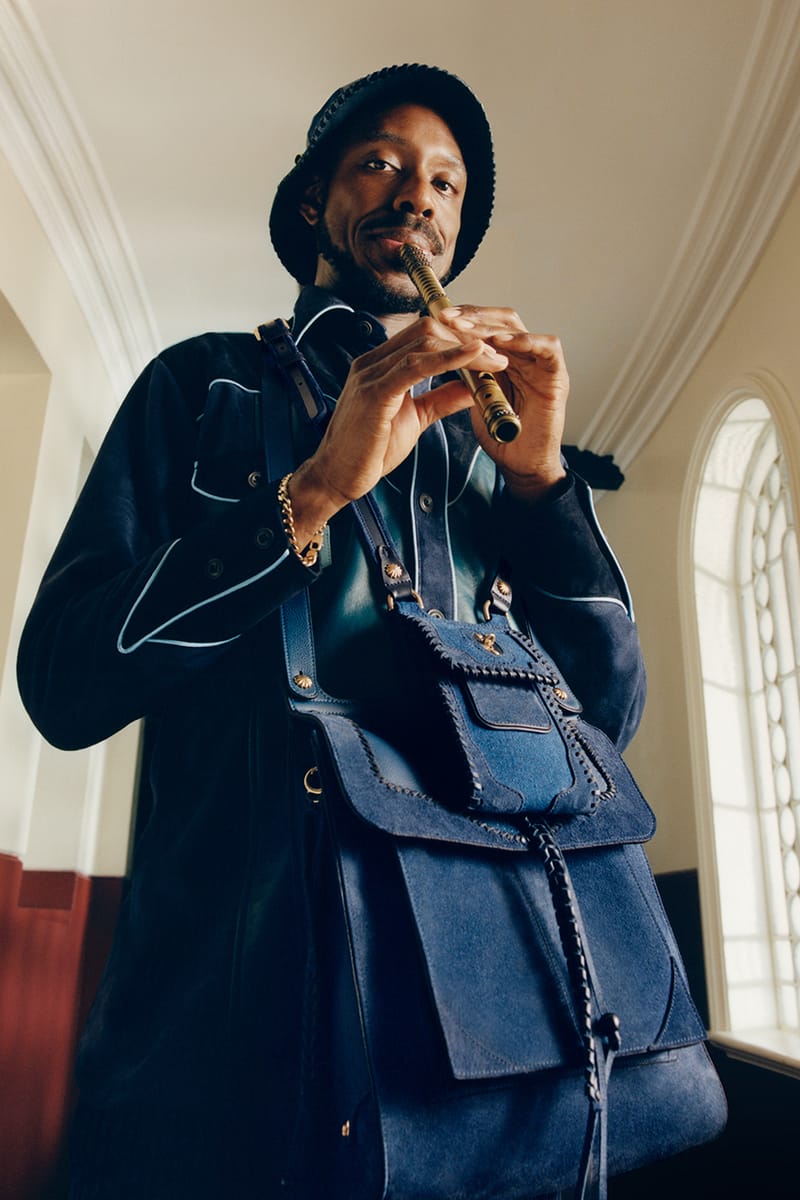 Mulberry
Culture
Music – jazz in particular – played a vital role in his formative years. Glimpsed in collections since his brand's 2015 inception, Nicholas Daley aims to bring a sense of musical celebration to every garment. To him, there's a close relationship between the worlds of music and fashion as he puts it, "Music is such a powerful force that brings everyone together. When you combine that with the visual element such as fashion and styling — you can give everything an even greater presence when you communicate it out."
Reliving the 1960s and '70s, the collaboration's accessory offering channels the aesthetic of musical legends, Miles Davis and Jimi Hendrix to name a few. "I was looking at certain styling, how they were wearing particular garments on stage."
Subtle details are a nod to these icons such as whipstitching, fringe detailing as well as braided motifs, with the collection's color palette also paying tribute. "Strong mustard or tobacco, those nice icy blues and navy, everything was consciously selected from the reference photos of these past and present jazz and rock figures."
The patchwork hats which Daley refers to as a "Rasta crown" are an ode not only to his Caribbean heritage but these musical reference points. "The hat game has got to be on point. It completes the look. And I wanted to make sure that we worked on these very distinctive styles that really complement the bags."1 of 4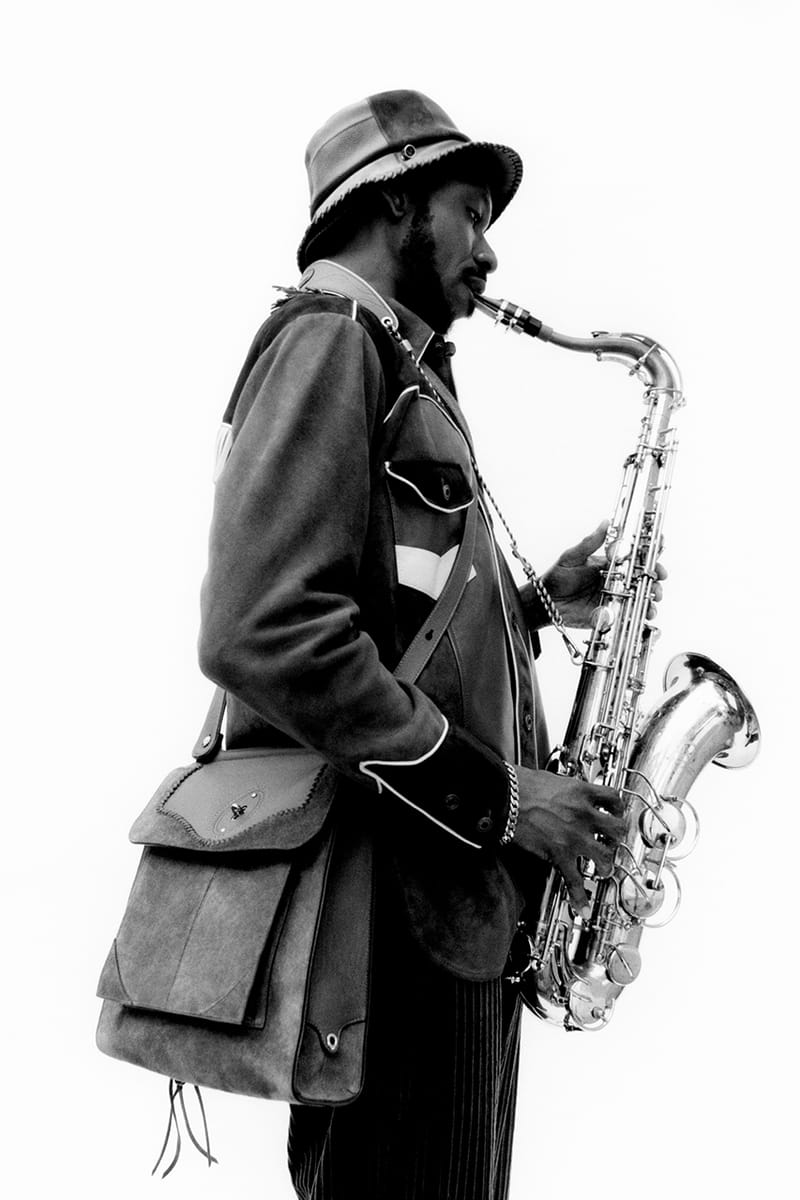 Mulberry2 of 4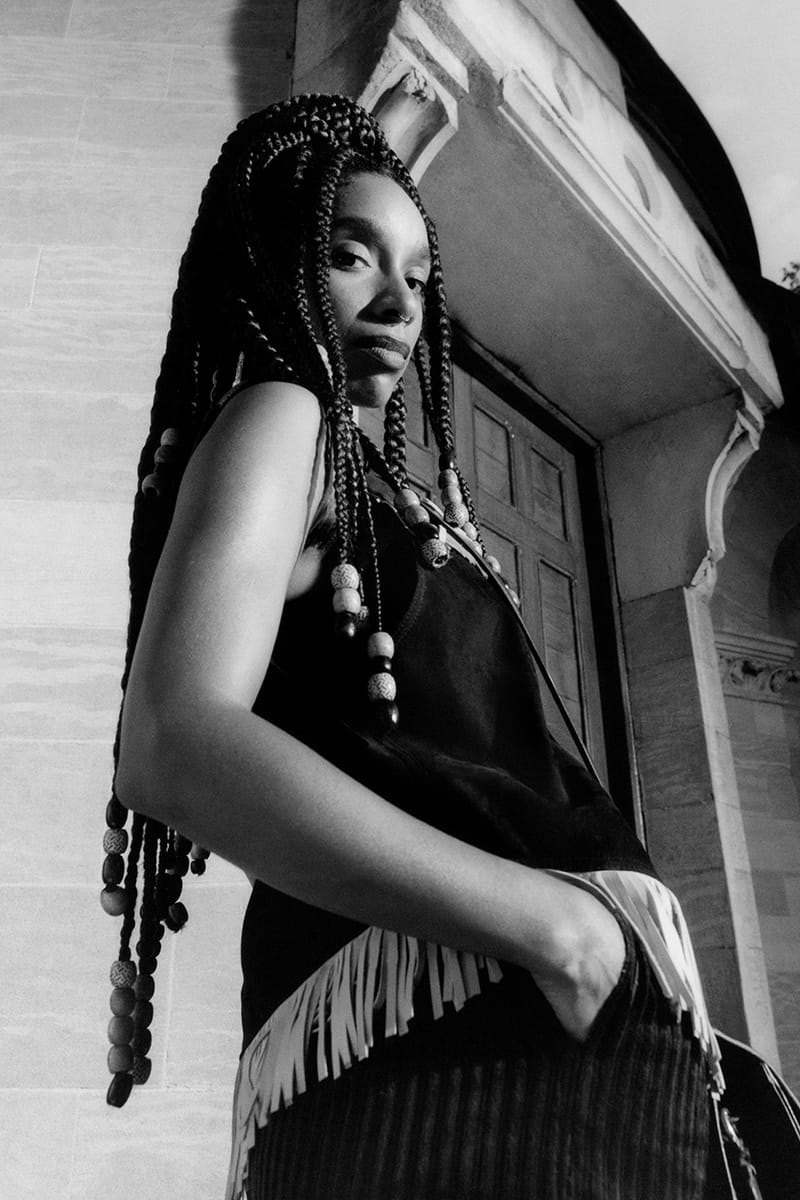 Mulberry3 of 4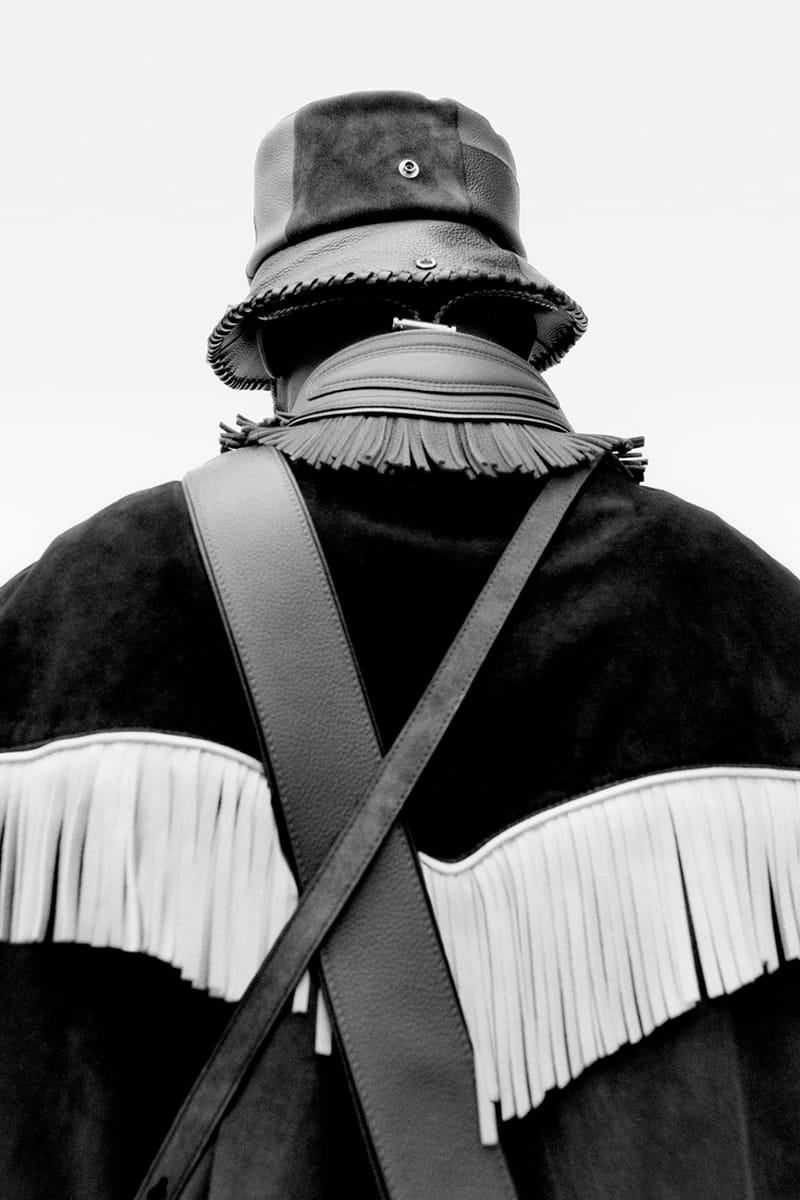 Mulberry4 of 4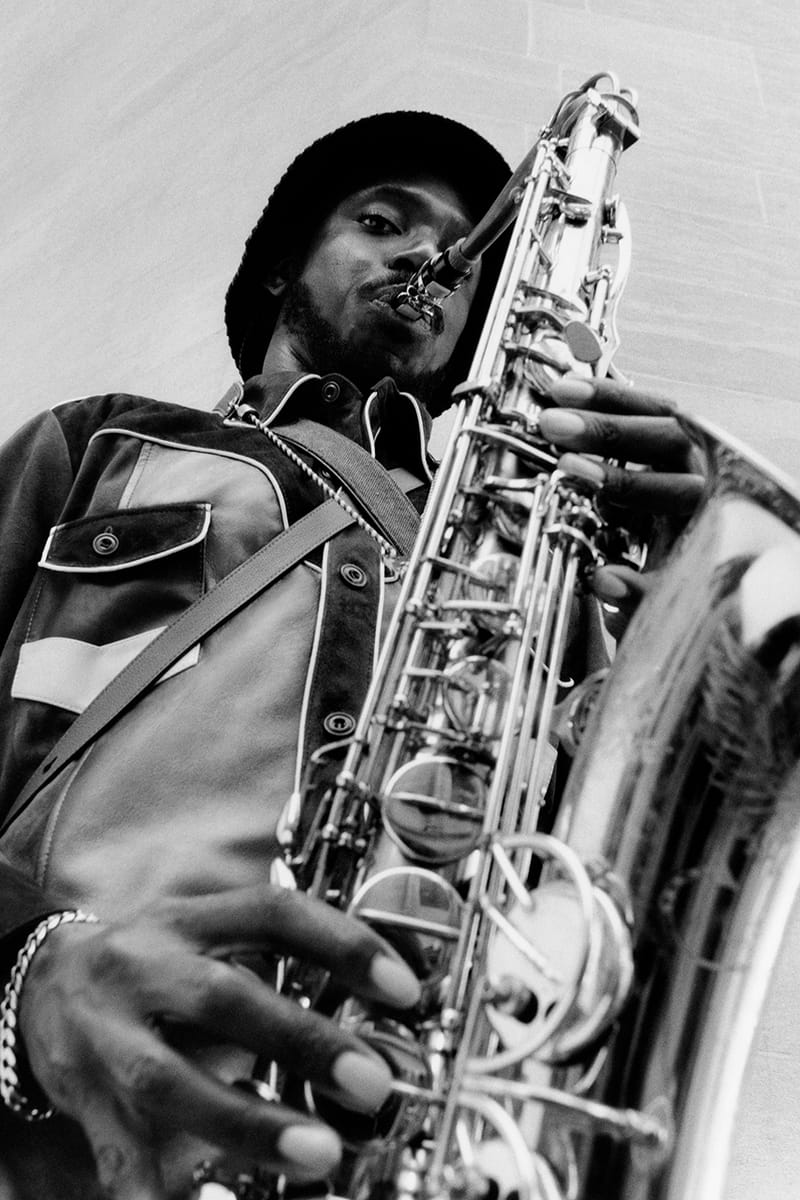 Mulberry
"Leather doesn't get old, it just grows more character."
Craftsmanship
For this collection, the last C is championed by Mulberry and its long-standing heritage in the leather realm. Daley breaks it down like so, "When you look at craftsmanship, or individuals or companies who really push on that, then it's quite interesting when you can bring it all together."
His eagerness to work with leather as well as Mulberry's Made to Last sustainability mission and commitment to producing over 50% of its bags in its local carbon-neutral factories is what attracted him to the house in the first instance. Being the first time using the fabric, the aesthetic appeal which has withstood generations adds to the timelessness storytelling of the campaign.
The latest collaborative capsule collection comprises Mulberry's iconic Antony bag reinterpreted in five size options, its signature postman's lock revamped and inverted as well as a selection of music-inspired accessories. The range is also constructed with gender fluidity in mind, a design language Daley himself hopes to channel into his own collections. "Everything's very fluid, and that's something in 2022 that I'm going to be exploring."
The latest Mulberry Editions Capsule collection with Nicholas Daley is available to purchase from the brand's website now, check the unique campaign visuals above.
Source: Read Full Article