The US Women's team won the FIFA World Cup title on Sunday, becoming the first country to win four World Cup championships. ?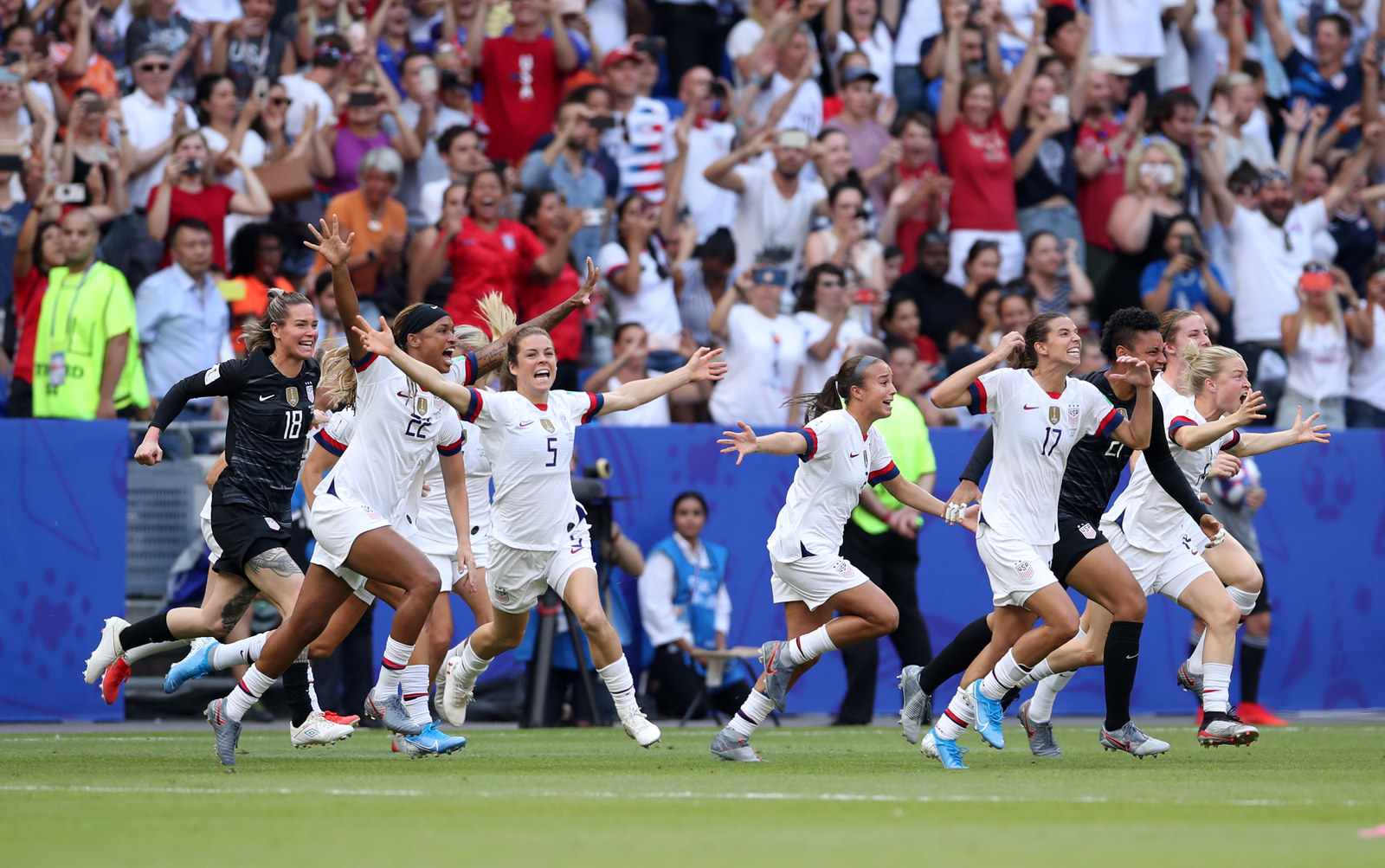 It also set a record for winning two World Cup titles in a row.
And Jessica McDonald, a forward and the team's only mom, celebrated in the most heartfelt way.
McDonald is the only mom in the Women's National Team, and is among seven moms in the National Women's Soccer League (NWSL).
She dedicated a celebratory Instagram post to her son, captioning it, "We did it, bud!!!"
But that's not all. Speaking about the challenge of juggling motherhood and her athletic ambitions, McDonald told US Soccer Federation, "I wanted to be able to tell my son Jeremiah that I went for it."
And if that wasn't enough to make you ugly-cry at your desk, she shared an even more adorable clip of their reunion when Jeremiah visited her in France a few weeks ago.
I could honestly feel the love in that hug.
Actually though, never mind — This video is the cutest interaction between a mother and their son in existence.
You can just tell Jeremiah is going to grow up to be a woke, femme-supporting, emotionally stable human being.
McDonald had to overcome a lot of personal hurdles to get to a place where she could be celebrating her wins with her son.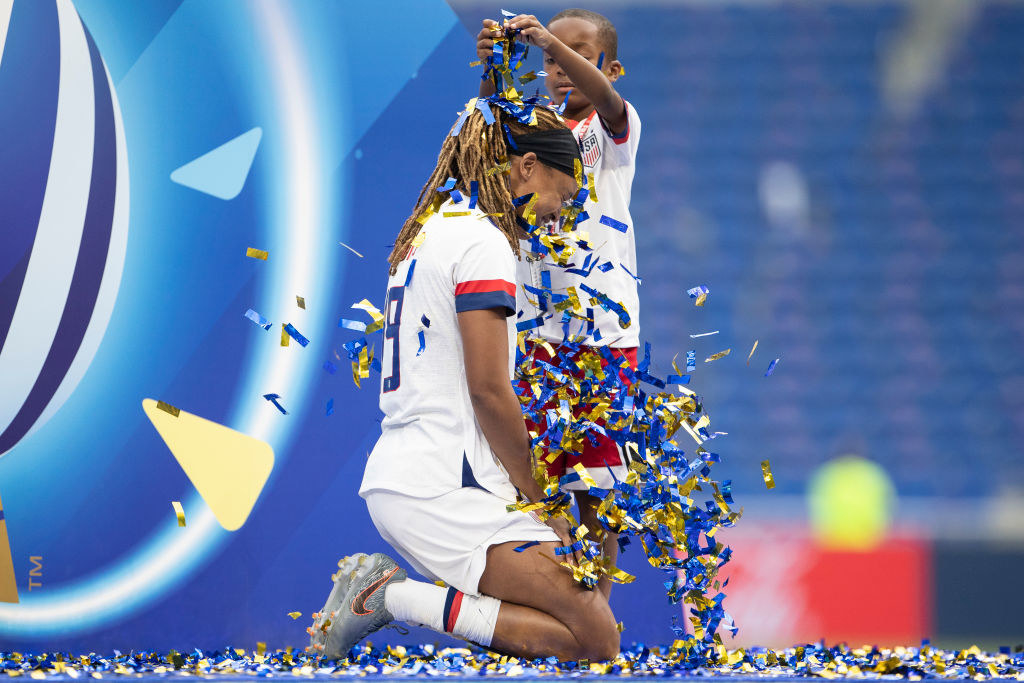 Though she's been private about the details of her childhood, she's mentioned that she used sports to get out of the house and avoid all the upsetting things that were happening there.
In 2010, she even tore the patellar tendon in her left knee, greatly diminishing her chances of even playing at a higher level. But she persevered, somehow balancing childcare with the pressures of training.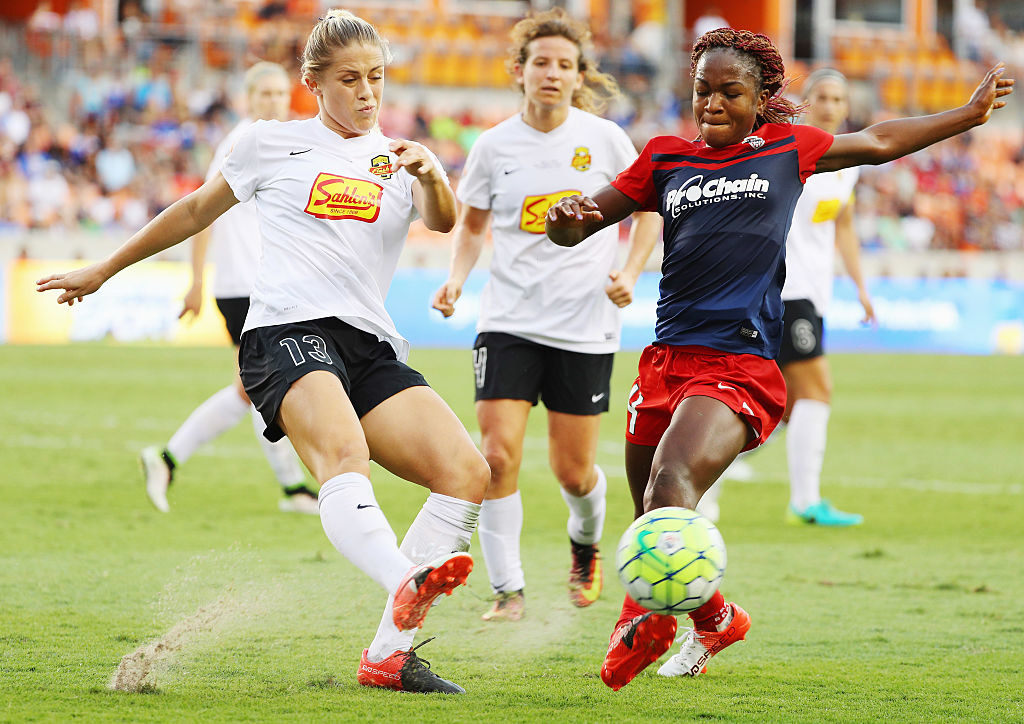 Speaking on the reality of the work-life balance, McDonald said, "Child care is not cheap. And if you look at our paychecks and you look at child care, there goes our paycheck. How are we going to eat? [It] needs to change. We need to do something about it, being helped financially at least."
Jessica McDonald is an example of a mother somehow doing it all, and an inspiration to us all!
<3
Source: Read Full Article