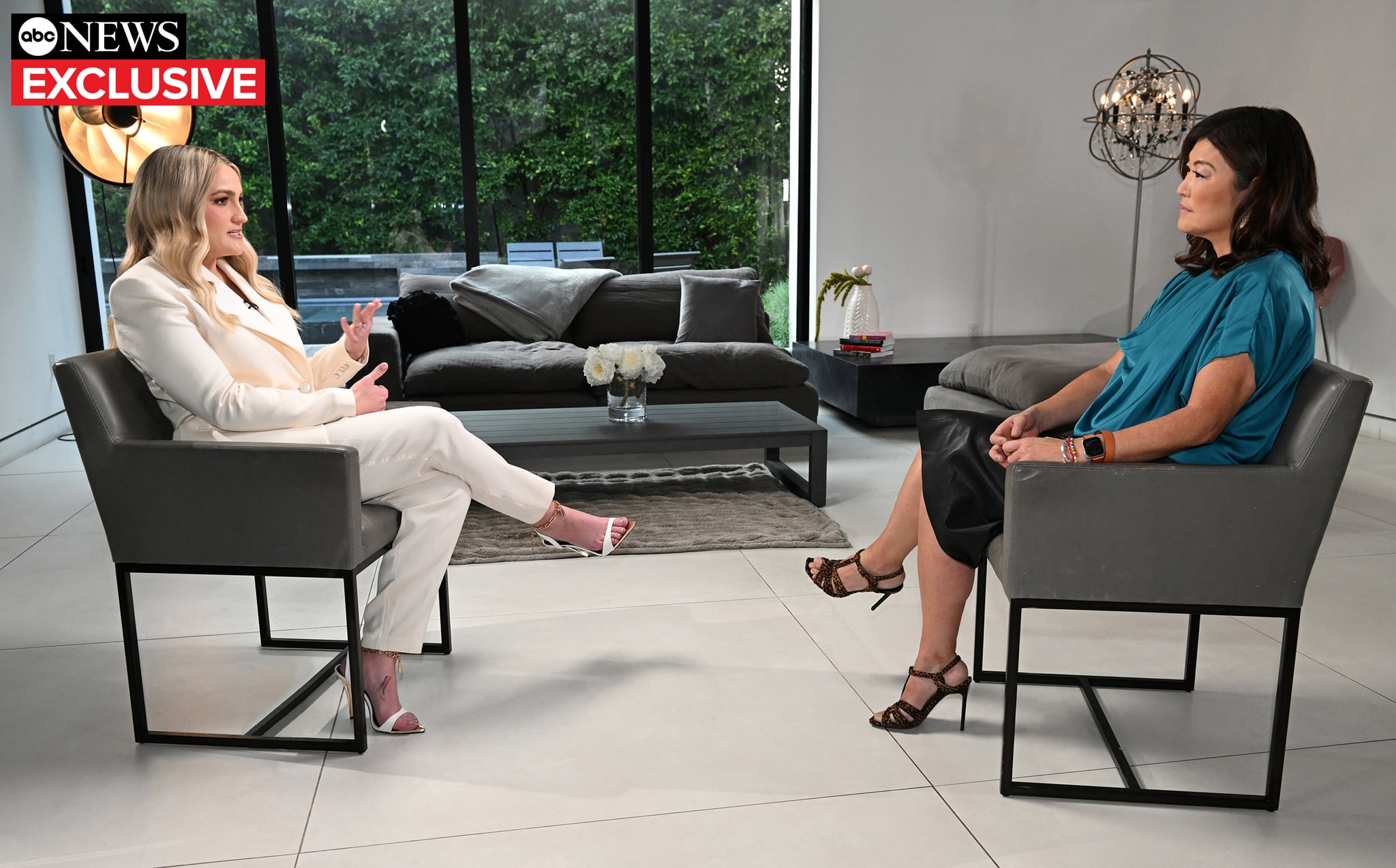 Jamie Lynn Spears is breaking her silence for the first time since her older sister, pop icon Britney Spears, was released from her 13-year-long conservatorship in November. The 30-year-old Sweet Magnolias star sat down with Nightline coanchor Juju Chang on Good Morning America on Jan. 12 to promote her upcoming memoir, Things I Should Have Said, while addressing her complicated relationship with her family. "I was happy . . . when it was put into place, I was a 17 year old, I was about to have a baby, so I didn't understand what was happening, nor was I focused on that," she said of learning about Britney's conservatorship ending. "I was focused on the fact that I was 17 year old about to have a baby. I understand just as little about it then as I do now."
On her long journey to freedom, Britney has repeatedly and publicly called out her family, including her younger sister, even unfollowing her on Instagram over a week ago. Recently, she also expressed frustration over Jamie Lynn covering her hit song, "Till the World Ends," during a tribute at the 2017 Radio Disney Music Awards. "I don't like that my sister showed up at an awards show and performed MY SONGS to remixes !!!!!" she shared in a lengthy Instagram post. "Honestly, it was somewhat confusing to me . . . I was doing a tribute to my honor my sister and all the amazing things that she's done," Jamie Lynn said of the performance, adding that she doesn't think that Britney is "personally upset" with her about it.
Two years ago, court documents revealed that Jamie Lynn was secretly named a trustee of Britney's SJB Revocable Trust in 2018, furthering the strain between the two. "There was a time where my sister asked me of her trust and will if I would be the person who assured that her boys got what they needed," Jamie Lynn told GMA. "Whether she's in a conservatorship or not, that was a very normal thing I thought." She added: "Once I realized that, 'You know what, she's in a conservatorship,' I felt like I just didn't want be part of until maybe she was out of the conservatorship, so there was no like, me overseeing funds or something like that. And if it was, it was a misunderstanding, but either way, I took no steps to be a part of it."
Despite their complicated relationship, Jamie Lynn insists "that love is still there, 100 percent" for her older sister. While wiping her tears away, she added: "I've only ever loved and supported her and done what's right by her, and she knows that so I don't know why we're in this position right now."
She also opened up about becoming a teenage parent in the public eye, her daughter's ATV accident in 2017, and taking back control of her life. You can see more of Jamie Lynn's exclusive GMA interview when it airs tonight on Nightline at 12:35 a.m. ET/11:35 p.m. CT. In the meantime, check out a few snippets below!
Source: Read Full Article