NTWRK is partnering with streetwear legend jeffstaple to present STAPLE DAY '21, a new one-day shopping experience on the NTWRK app. Taking place on National Pigeon Day, STAPLE DAY will feature exclusive drops and a massive drawing of some of the most hyped STAPLE pieces ever. The heavy hitting lineup of gear and collaborations will be accessible by downloading the NTWRK app and tuning in this Sunday, June 13.
To celebrate all things STAPLE, NTWRK and jeffstaple have organized an impressive offering of exclusive drops for true fans of the pioneering designer. The assortment includes footwear, including a TBD Pigeon Build Drop and a Matt Senna Pigeon Dunk. jeffstaple's iconic toys and collectibles, like a Zee.Dog Pigeon Plush, a limited-edition all-black O.G. Fat Pigeon and a Winged Victory Pigeon by STAPLE and ToyQube will also be up for grabs. Rounding out the collection, jeffstaple also worked with Danil Yad to create an 8" vinyl sculpture of himself with detachable shoes that can be swapped around with other figures in the AUTHORS series.
Other drops include an Iconic Reed Space chair in a one-of-one artist series with high-profile collaborators like Shantell Martin, Steven Harrington, Hueman, Kevin Lyongs and Joshua Vides. A Steph Morris + STAPLE Woven Blanket will be available for fans who want to pay tribute to the iconic Pigeon dunk variations at home. For those looking for something for their walls, artist Laro Lagosta worked with jeffstaple to create a limited-edition print, or you can bid on five signed baseball cards from the Topps Project70 STAPLE DAY CAPSULE signed by jeffstaple himself. Accessories for STAPLE fans include a STAPLE Capsule + STAPLE Day Capsule Pt. 2 merchandise, Oakley 35th Anniversary Frogskins and the new STAPLE + UNDONE custom watch.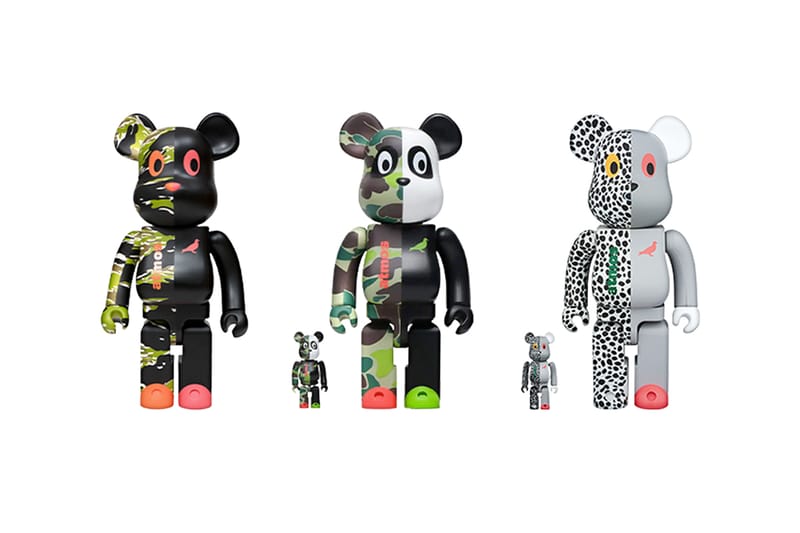 STAPLE DAY will also include a Make-a-Pigeon 2021 contest, where designers can submit an original T-shirt featuring the classic STAPLE Pigeon logo. The contest ran from May 21 to May 28, 2021, and the top two designers will join the festivities to find out who won. There's also the STAPLE Nike SB Grails Drawing, where a lucky fan can win some of the most iconic STAPLE sneaker collabs, and the STAPLE [email protected] Drawing, which includes a limited-edition set of STAPLE and atmos' take on the collectible toy. Entry to both drawings is free, but limited to NTWRK users only.
NTWRK's STAPLE DAY '21 will take place on National Pigeon Day, June 13, on the NTWRK app. For fans wanting to get their hands on highly sought-after STAPLE gear, collaborations and other exclusive grails, download the NTWRK app now and follow the brand at @ntwrk.
Source: Read Full Article