Selena Gomez has some new neck ink.
On Wednesday, the "Lose You To Love Me" singer posted a video and some photos of the tattoo she got at Bang Bang in New York City. 
"Did it again @bangbangnyc," wrote Gomez in the Instagram caption.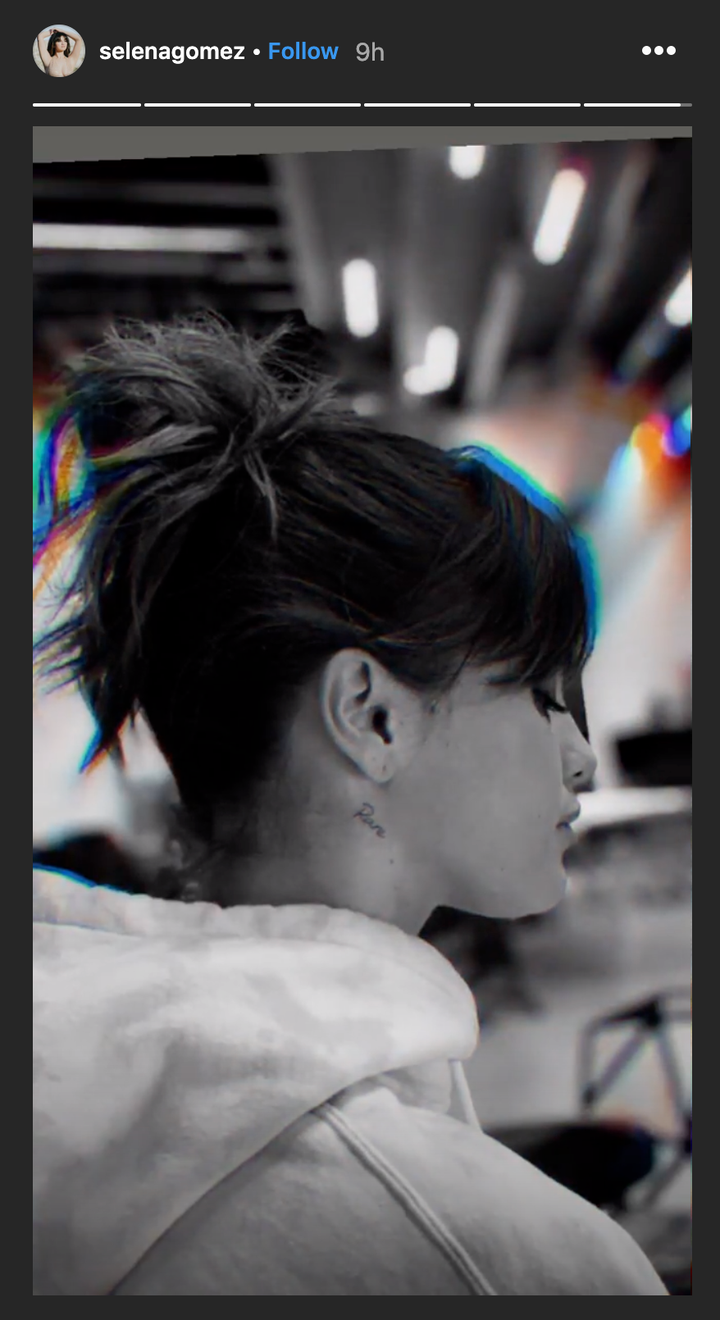 View this post on Instagram
A post shared by Selena Gomez (@selenagomez) on
The tattoo, the third one Gomez has gotten on her neck, reads "rare" and is written in the same lettering as her latest album of the same name. 
Tattoo artist Bang Bang, aka Keith Scott, said Gomez was "excited" about getting the neck tat, telling E! Online: "When I did her tattoo of the prayer hands about a month ago, we were listening to her album. And it's nerve-wracking trying to critique your own work before the world sees it, and this time I could tell she was just really happy with it. She said it was her best album yet."
View this post on Instagram
A post shared by Bang Bang Tattoo (@bangbangnyc) on
Gomez talked about her "Rare" album for an article published this week in Billboard, saying she "wanted a record that made people feel something, whether that was a hard relationship to get through, or gaining your confidence back, or being okay with just having fun."
BEFORE YOU GO


Source: Read Full Article