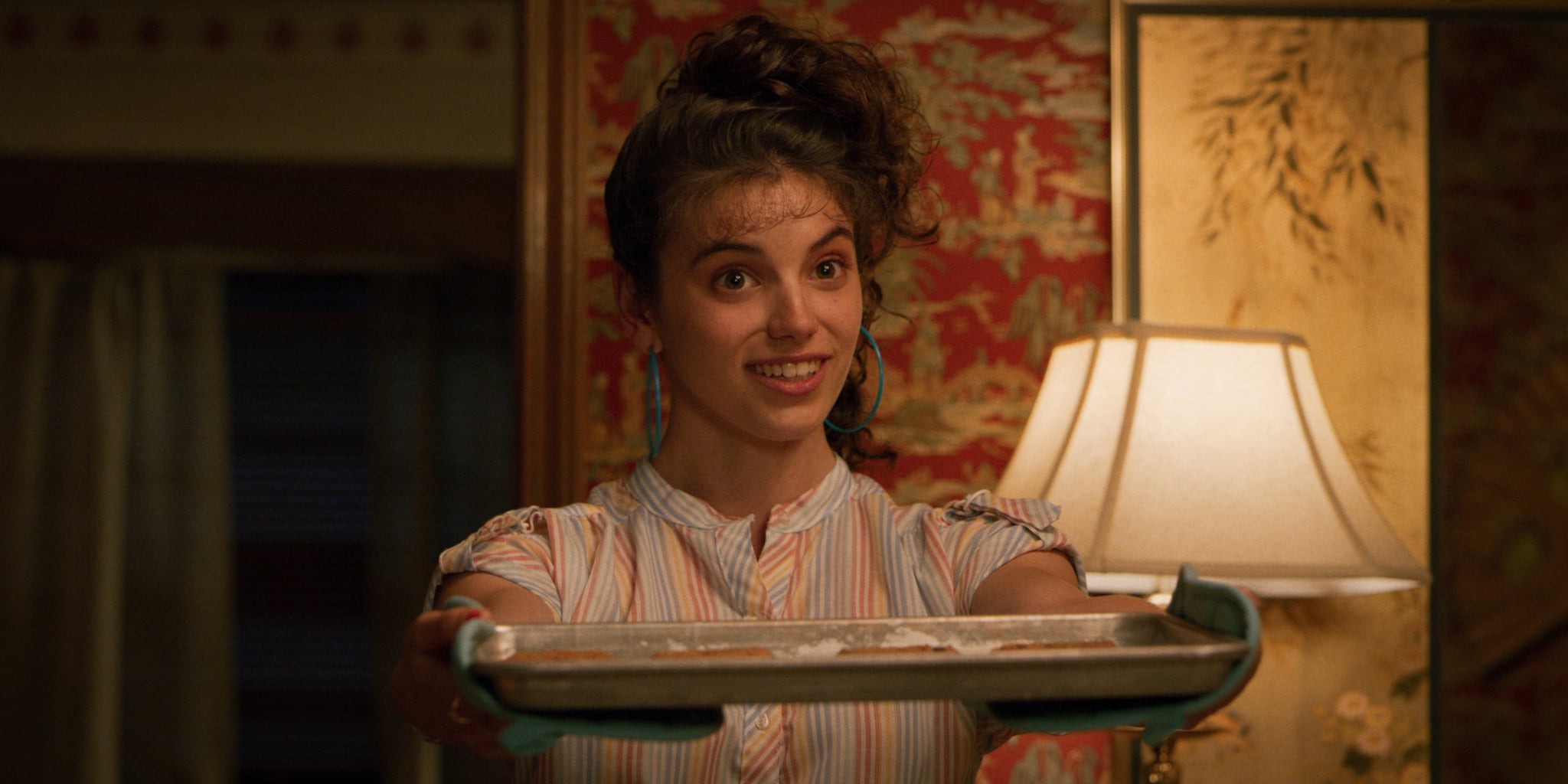 There's a new lifeguard at the community pool in Hawkins named Heather, played by Francesca Reale, and besides working with the supersketchy Billy, she's at the center of the dark mystery that plagues the town in the third installation of Stranger Things. Along with Mayor Larry Kline (Cary Elwes) and Bruce (Jake Busey), she's one of the latest additions to the delightfully creepy series. While she might be a new kid on the block, the actress behind Heather is no stranger to the Netflix universe.
Born and raised in LA, the 24-year-old NYU graduate first appeared on YouTuber Colleen Ballinger's Netflix series Haters Back Off from 2016 to 2017, playing Miranda Sings' even-keeled sister Emily in 16 episodes. Prior to this breakout role, Reale appeared in a number of shorts. She also played a minor part on Blue Bloods as the victim Gabriella Moretti in the crime procedural's sixth season "Down the Rabbit Hole."
In an interview with Parade, Reale described her character Heather as "snooty, entitled, and popular." The series kept Heather's background super secretive before the third installation dropped — the same was true for Reale's audition. Trying out for the role, Reale only came in knowing that Heather was a lifeguard at the community pool. Per the casting team's request, she auditioned with the infamous opening phone call scene from Scream. The rest, as they say, is history.
In addition to working on the third season of Stranger Things, Reale has a movie out this year as well. Just as she's no newcomer to Netflix, Reale is no stranger to costar Natalia Dyer. Prior to working with her on the series, Reale played Dyer's best friend Laura in Yes, God, Yes, a comedy about female sexuality and the Church. The film debuted at SXSW in March, receiving positive reviews from critics.
You can catch Reale's latest updates on both her Twitter (@franlreale) and Instagram (@francescareale)!
Source: Read Full Article