Since Lee Broom founded his eponymous company in 2007, he has gone on to create over 100 furniture, accessory, and lighting pieces – each doused in a signature aesthetic that is unmistakably his. Now, these projects are being brought together for the first time in the designer's career, in a monograph titled "Lee Broom: Fashioning Design".
Published by Rizzoli, the book has been penned by design journalist Becky Sunshine and features a forward from milliner Stephen Jones. Throughout its chapters, which are split up into four thematic parts, contributions from the likes of Vivienne Westwood, Kelly Wearstler, and Christian Louboutin also feature. Broom's many influences – of which fashion is one – are explored, with details of past projects shared. "I consider myself a storyteller and have always designed emotionally since my time in fashion," he says. "It's visceral, but balanced with a focus on materiality, form, and function. "It is also about the double meaning in my designs and the reinvention of what is familiar to create newness," he continues. "The idea is of almost fashioning design and evolving what exists already into something new and unexpected."
Building on this, the four sections of the book are intended to show a facet of Broom's "design personality". The first, titled "Art Form", looks at his relationship with silhouette and symmetry – pulling into focus his attention to detail and architectural eye. In the next chapter, titled "History Repeats Itself", Broom's inclination to look to bygone times for inspiration, before reinterpreting them into a modern-day relic is explored, and after that, "Material Boy" brings together Broom's process of making use of materials, and collaborations.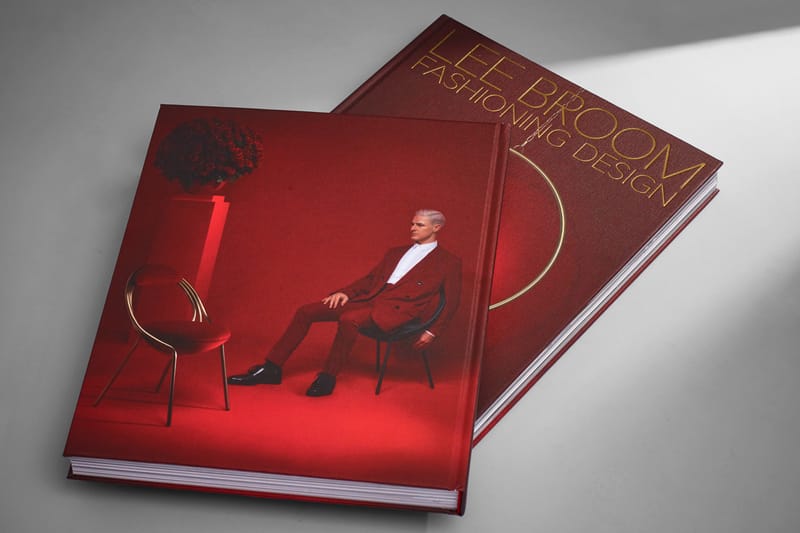 Rizzoli
The book closes with a contextual chapter named "Drama of Design", which takes a look back on his beginnings in fashion and theater (the latter of which began with a stint as a child actor and 10 years with the Royal Shakespeare Company). Given that Broom is still known for putting on a show, this chapter parallels his previous working experiences with his current design aesthetic and creative processes.
"I first met Lee not on the red carpet, nor at an international design festival, but many years before he came one of the most lauded designers of our generation," writes Jones in the foreword. "It was family and friend connections, informal dinners when we'd chat about creative endeavors for hours. He continues: "I could see his enquiring mind was searching for the right medium for his self-expression."
"Lee Broom: Fashioning Design" publishes on November 14, and will be available from Rizzoli's online bookstore for $65 USD. In other design news, Off-White™ and Italian homeware maker Ginori 1735 have returned with the second installment of their ongoing porcelain collaboration.
Source: Read Full Article