We hope you love the products we recommend! Just so you know, BuzzFeed may collect a share of sales or other compensation from the links on this page. Oh, and FYI — prices are accurate and items in stock as of time of publication.
Hey! Did you know that BuzzFeed's Tasty brand has a line of colorful kitchen tools at Walmart?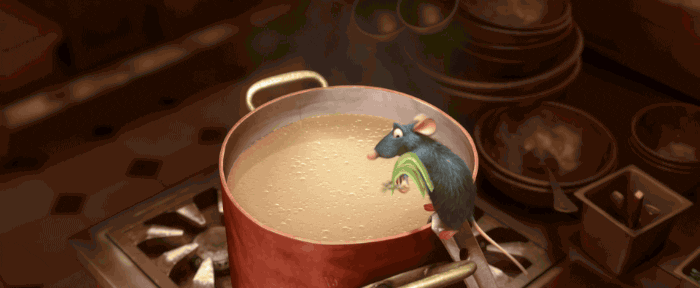 Let's take a look at some of the amazing things you can buy for your kitchen.
1.
A pair of springform pans so you can make delectable treats like cheesecakes and layer cakes.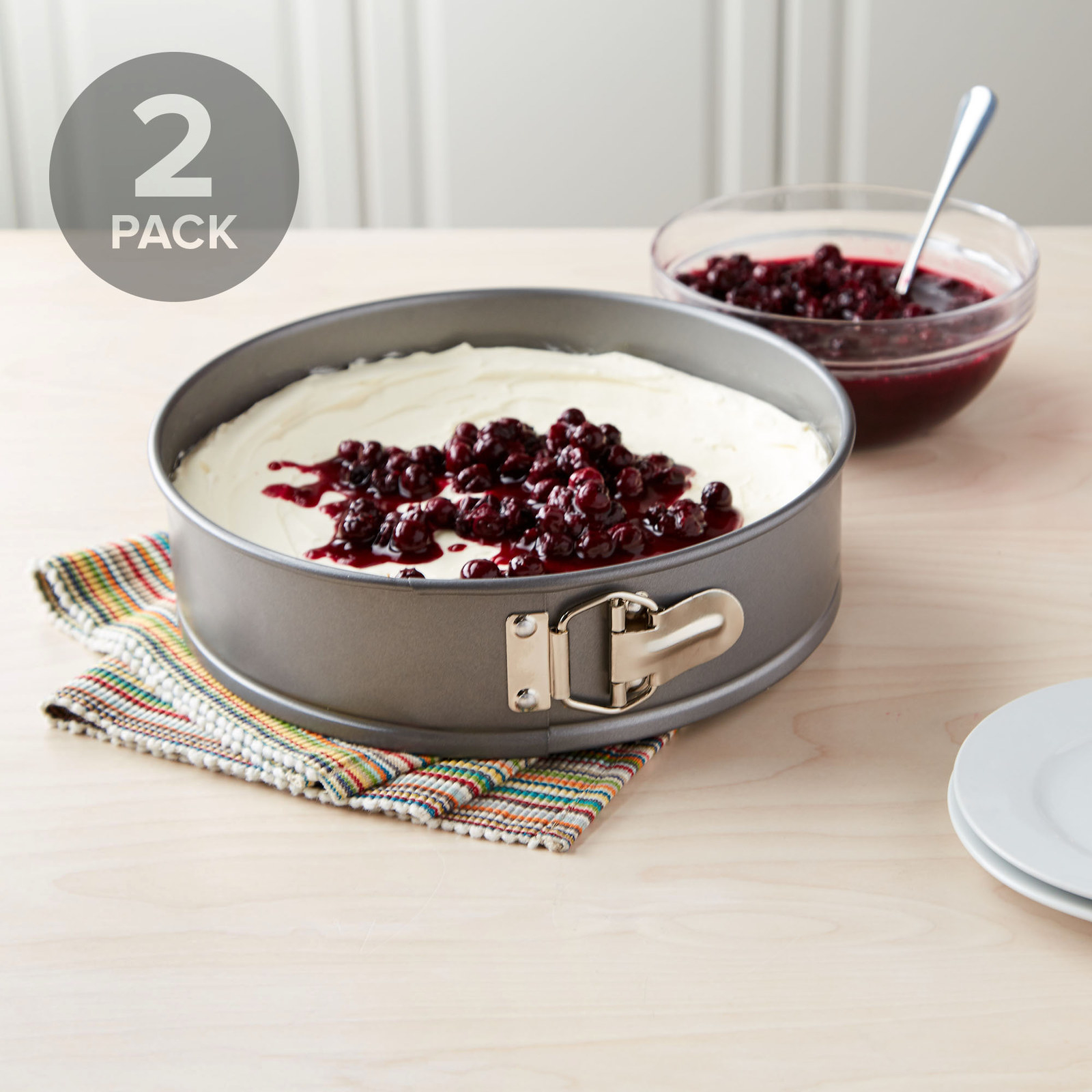 Promising review: "My daughter is the baker in our family. She has been cooking and baking in the kitchen with us since she was little. We have been helping her add to her collection of baking tools and these non-stick pans were one of the last things she had on her list. She has some other Tasty products that she loves. So, we knew these would be good. No more broken cakes or batter leaking. These cake pans are non-stick and really work. We like using baking parchment paper, as well. So far, we've had successful outcomes. The pans are quality and have helped us make some pretty cakes." —blueangeleyes5
Price: $9.99 (originally $19.99)
2.
A pair of 12-cup muffin pans for making cute, handheld snacks like egg cups, cupcakes, and individual mini meatloafs.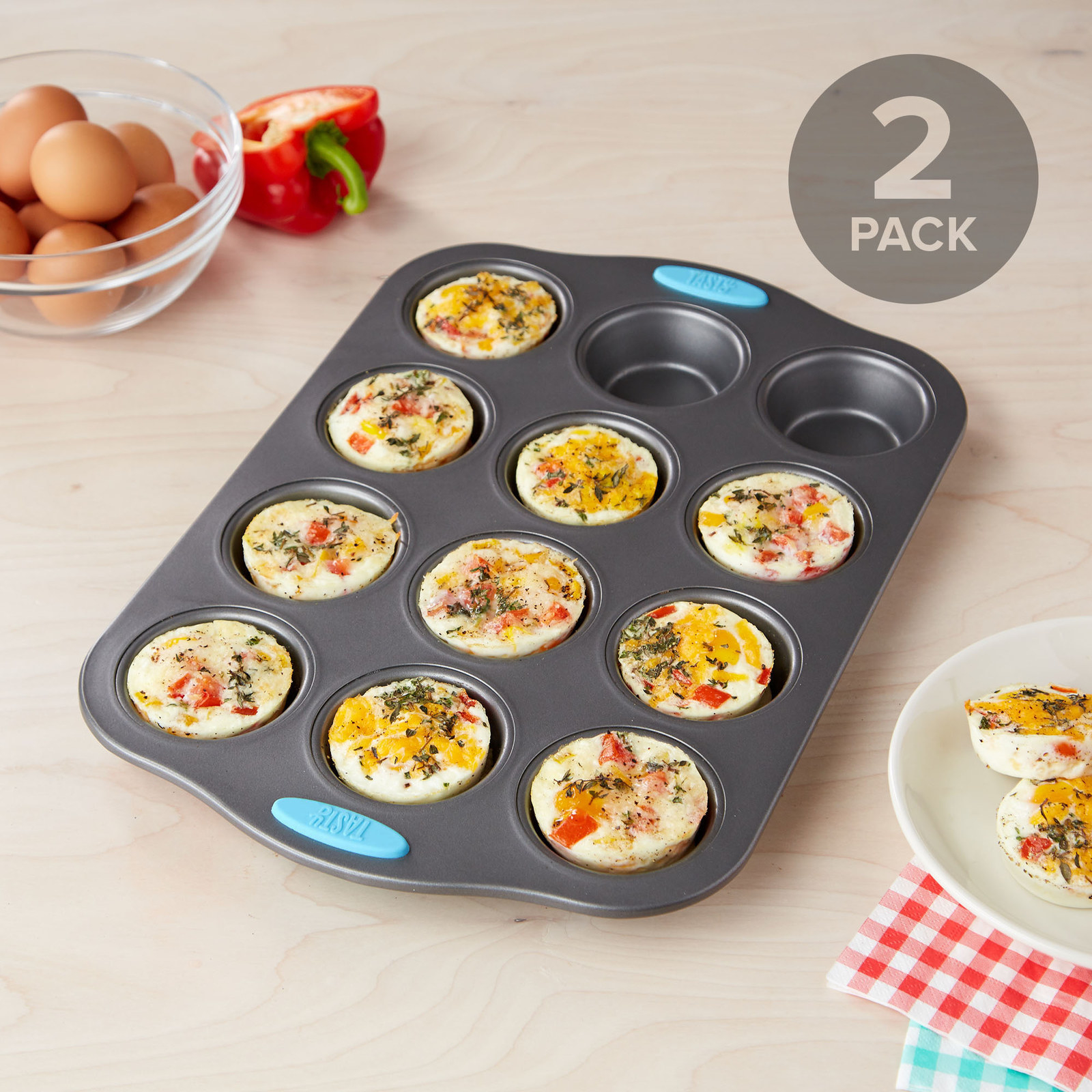 Here are more ideas for what to make with this tin!
Promising review: "Obsessed with this cookware! It's the first time I actually bought something from Walmart, but I couldn't resist because I love those Tasty videos. Made some great muffins for the holidays! Delicious!" —LauraP
Price: $8.49 (originally $16.99)
3.
An 11-piece cookware set in wow-worthy colors so you can finally stock your kitchen with everything it needs in one go.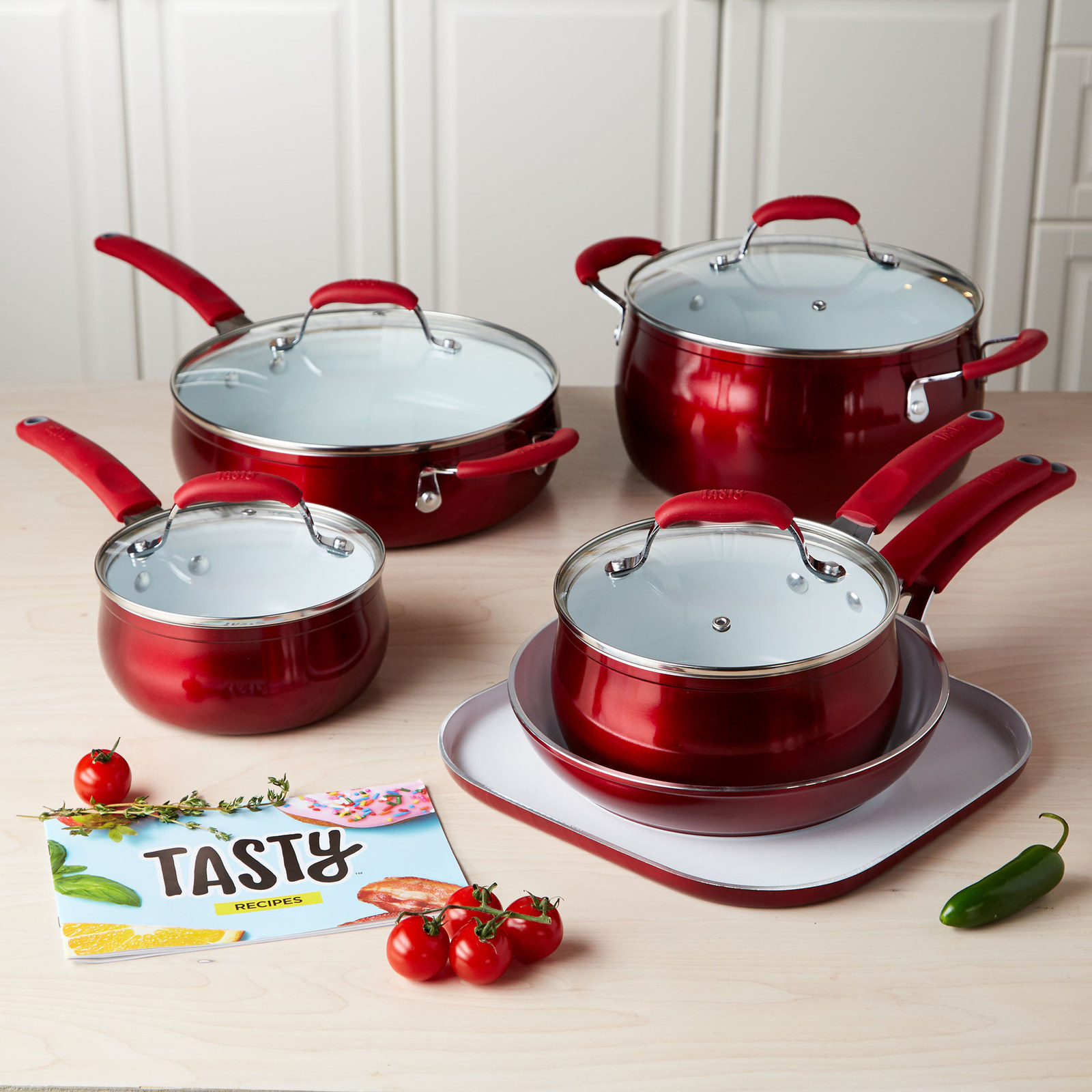 The set includes: a fry pan, a griddle pan, 1.5 quart saucepan with glass lid, a 2.5 quart saucepan with lid, a deep cooker with glass lid and helper handle, a Dutch oven with glass lid, and a recipe booklet. It's best to wash these babies by hand.
Price: $49.50 (originally $99)
4.
A cookie sheet set with four emoji cutters sure to get your kids excited about baking with you. That's what kids like, right? Emojis???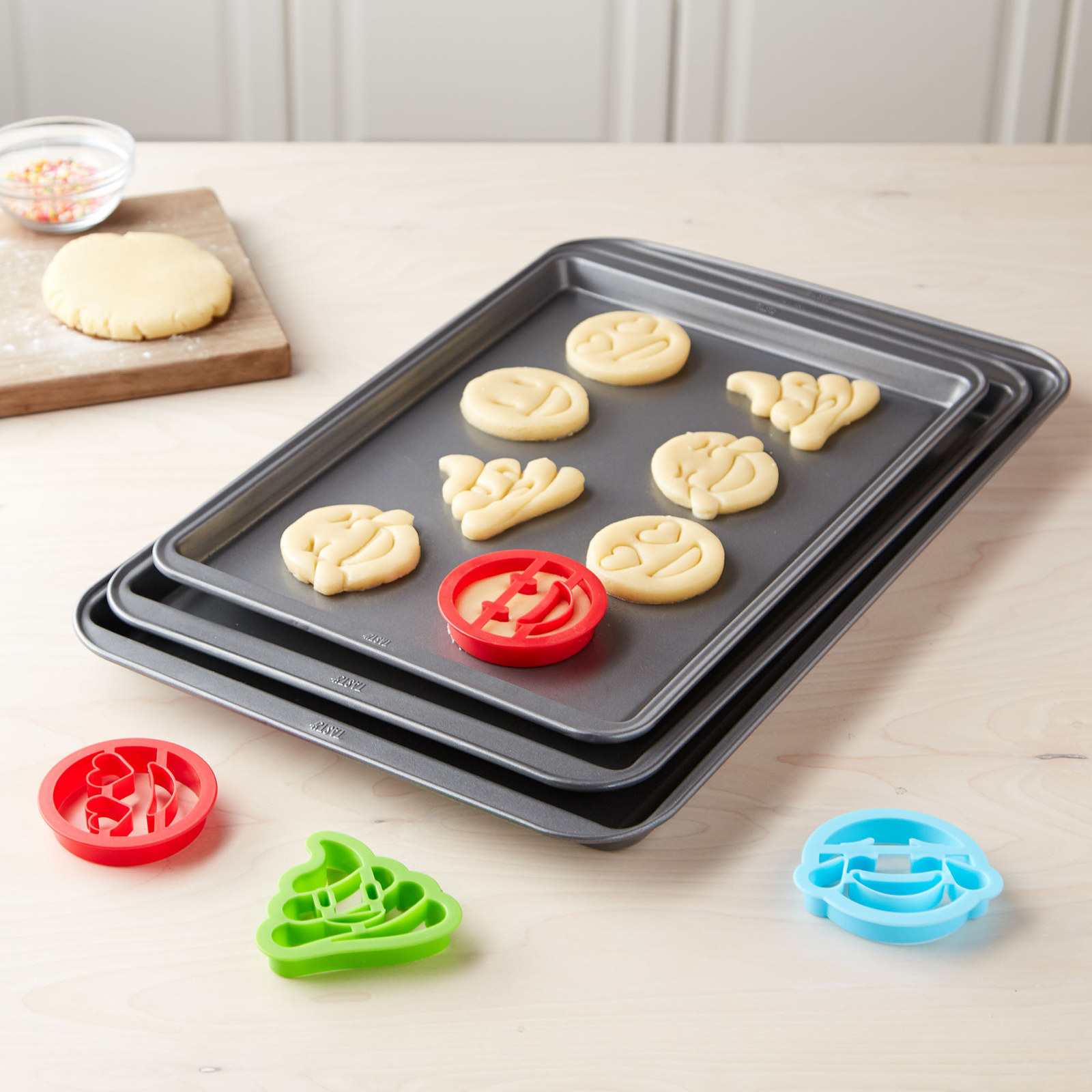 It comes with three non-stick pans and four emoji cookie cutters.
Promising review: "These cookie sheets are wonderful. They cook evenly and are very easy to clean up. You can either wash them up fast with a rag and soap, or just put it in the dishwasher. I like the fact that they come in a set of three. Each sheet is a different size so you can use whichever best fits your needs. The cookie cutters that came with them were emojis, which I thought was pretty cool since emojis are all the rage these days." —a35mmfanatic
Price: $6.99 (originally $13.99)
5.
A garlic press and cheese grater with beautifully vibrant handles you just wanna hold.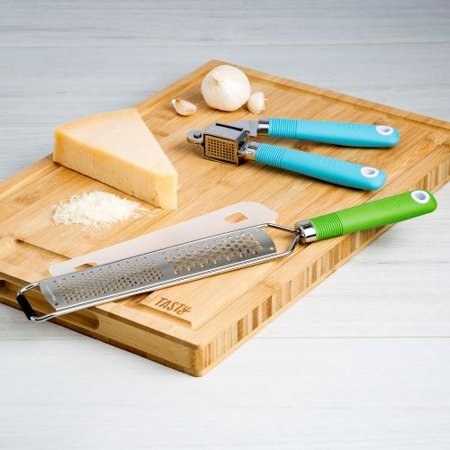 Price: $7.99 (originally $16.15)
6.
A 4-quart sauté pan with lid you'll feel like a professional chef wielding.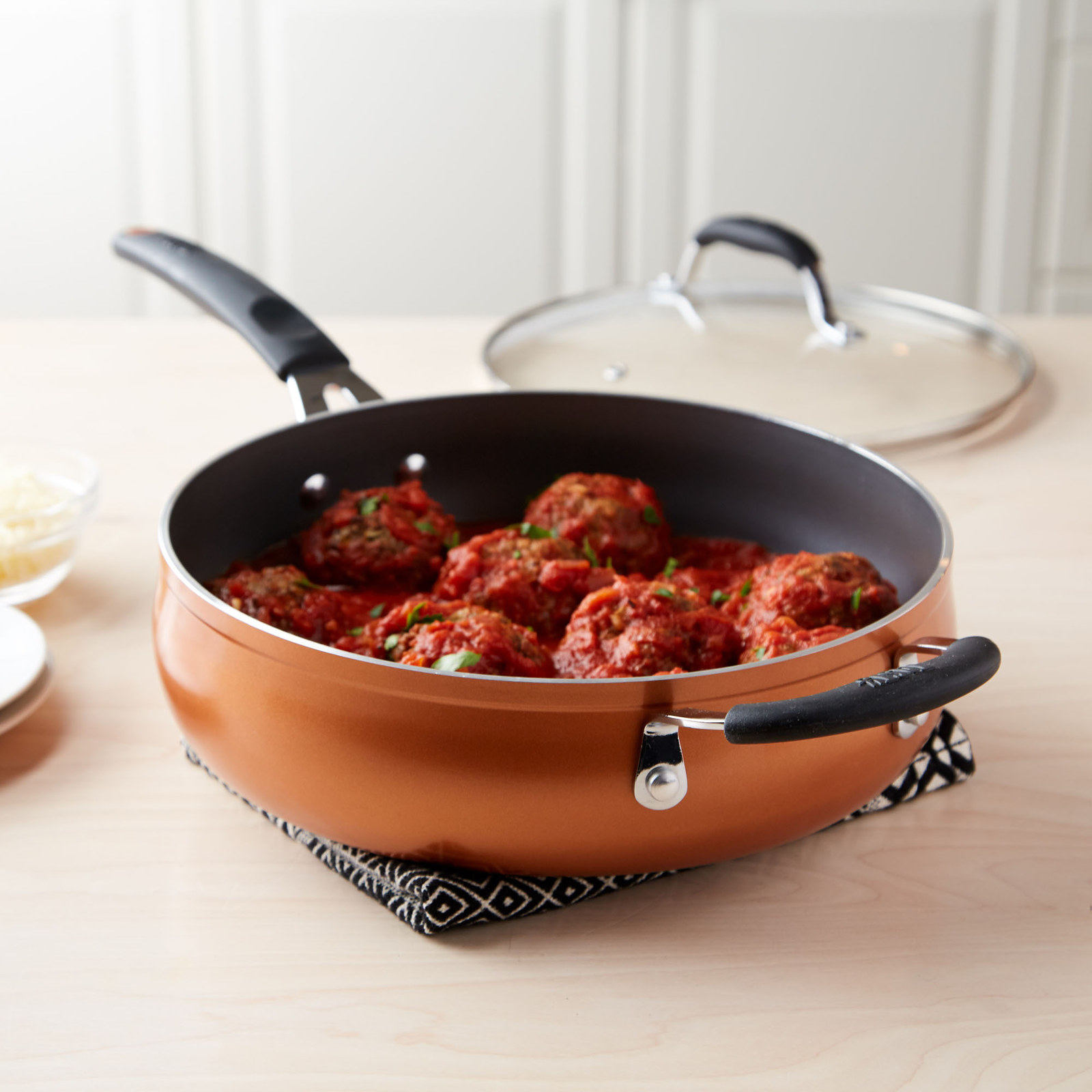 Promising review: "These are high quality heavy pans… close to cast iron really, not cheaply made. Heat fast and even. The white interior is truly non-stick but more importantly I think is that they do not stain. Buy the set for a real bargain." —Lee21
Price: $13.94 (originally $27.88; available in two colors)
7.
A wok with wonderfully blue handles sure to pep you up when you get the cooking blues.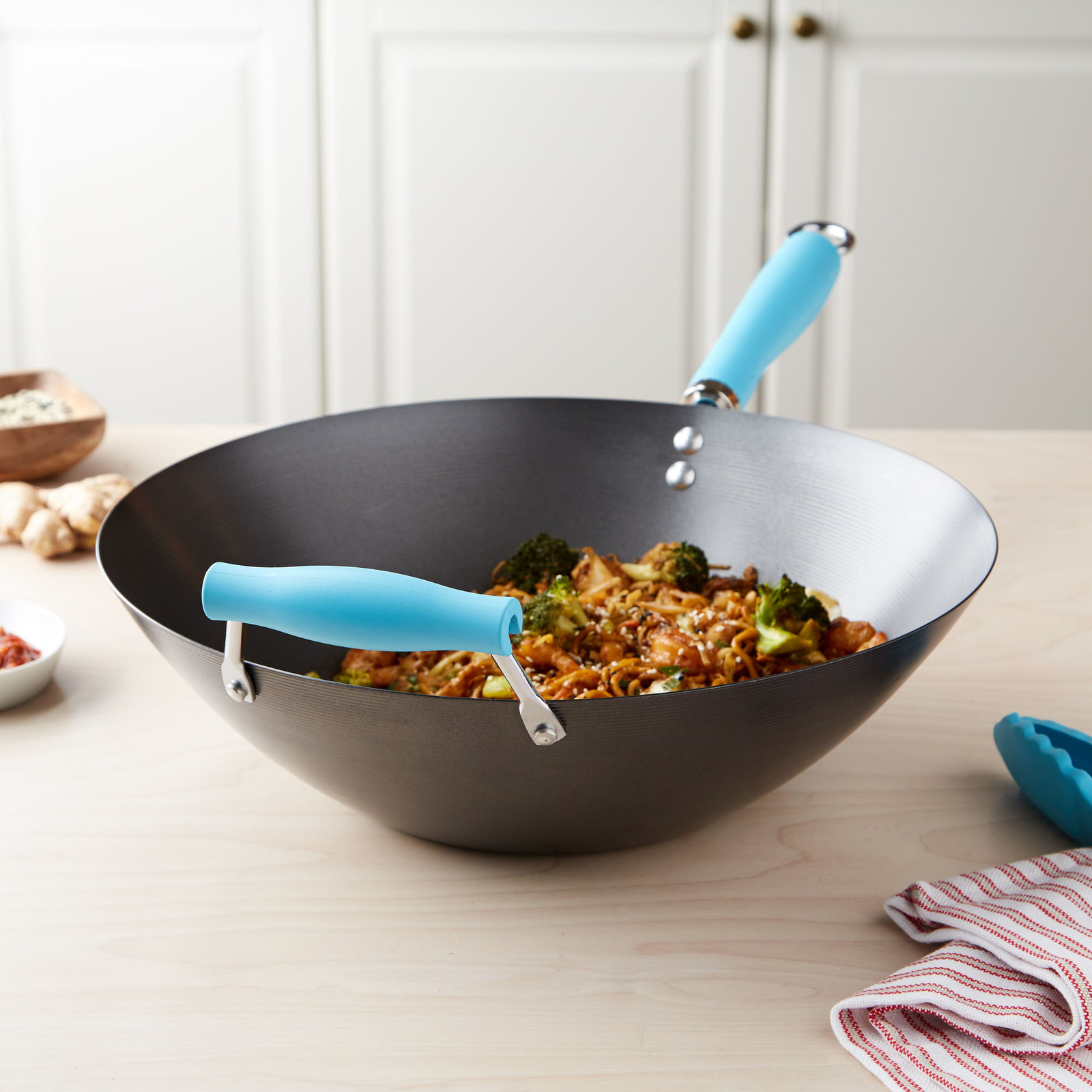 Promising review: "IF YOU BELIEVE that all woks are the same, then you must try this one and compare it. We did that with our old one that would not set on my range right so all the food cooked unevenly. With this one, everything is cooked evenly and FAST. I love this. It was easy to clean in my sink and can even go in the dishwasher if your can handle this size pot in there. Oh, and the handles are great because this wok gets hot!!!" —texasmama6
Price: $9.99 (originally $19.98)
8.
A pair of tube cake pans so you can finally make Tasty's legendary stuffed monkey bread.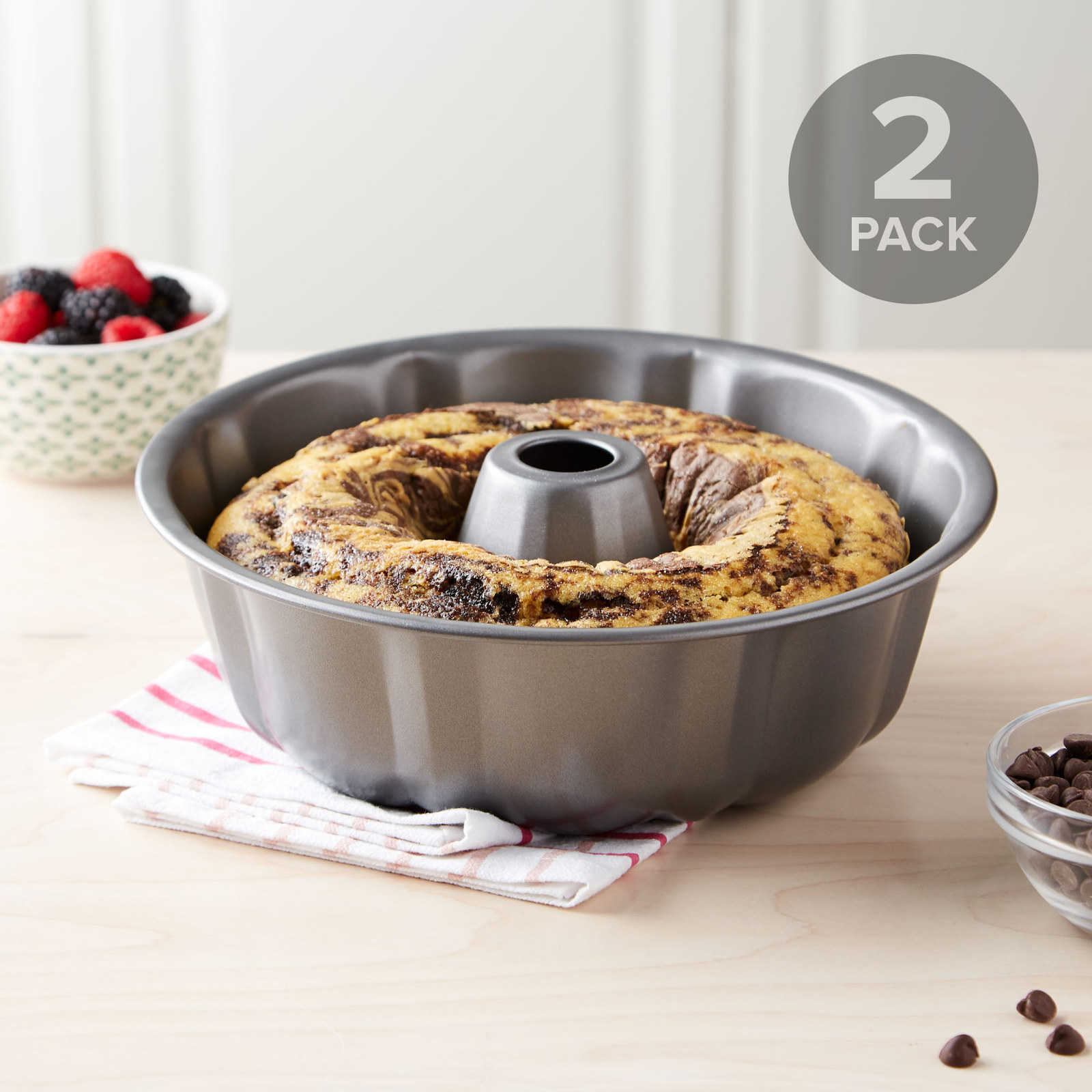 Price: $9.99 (originally $19.99)
Shop the whole collection here!
Shopping for something specific? Check out BuzzFeed Reviews to find the best things for every budget!

Reviews have been edited for length and/or clarity.
Source: Read Full Article