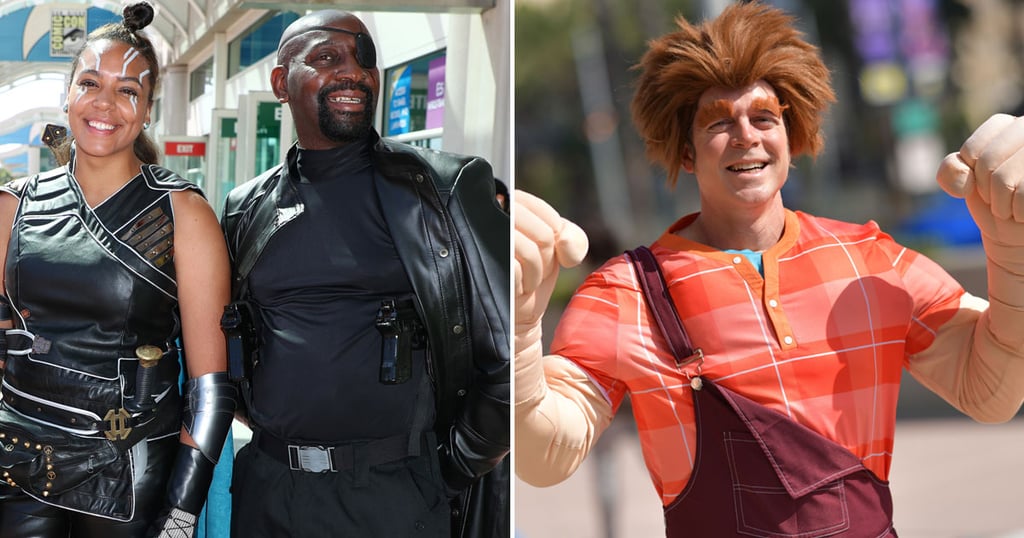 The Most Creative Cosplays From Comic-Con 2019, So Far

Comic-Con is here, and we're suitably pumped for the extravaganza! Every year, the legendary convention in San Diego attracts hundreds of passionate fans, A-list celebs, and creatives, for a long weekend of pop-culture insanity. And while we're obviously anticipating some cool moments from the big panels at Hall H (and all those trailers!), the wildly imaginative and talented cosplayers who flood the city each July are by far our favorite part of the annual event.
This year, just like back in 2018, our minds are being blown by another round of jaw-dropping costumes that bring our favorite characters from the big and small screen to life. Whether you're going yourself and need some last-minute outfit inspiration, or simply enjoy vicariously living through other people's social media posts, these pictures from SDCC 2019 need to be seen to be believed — they're that good!
Source: Read Full Article