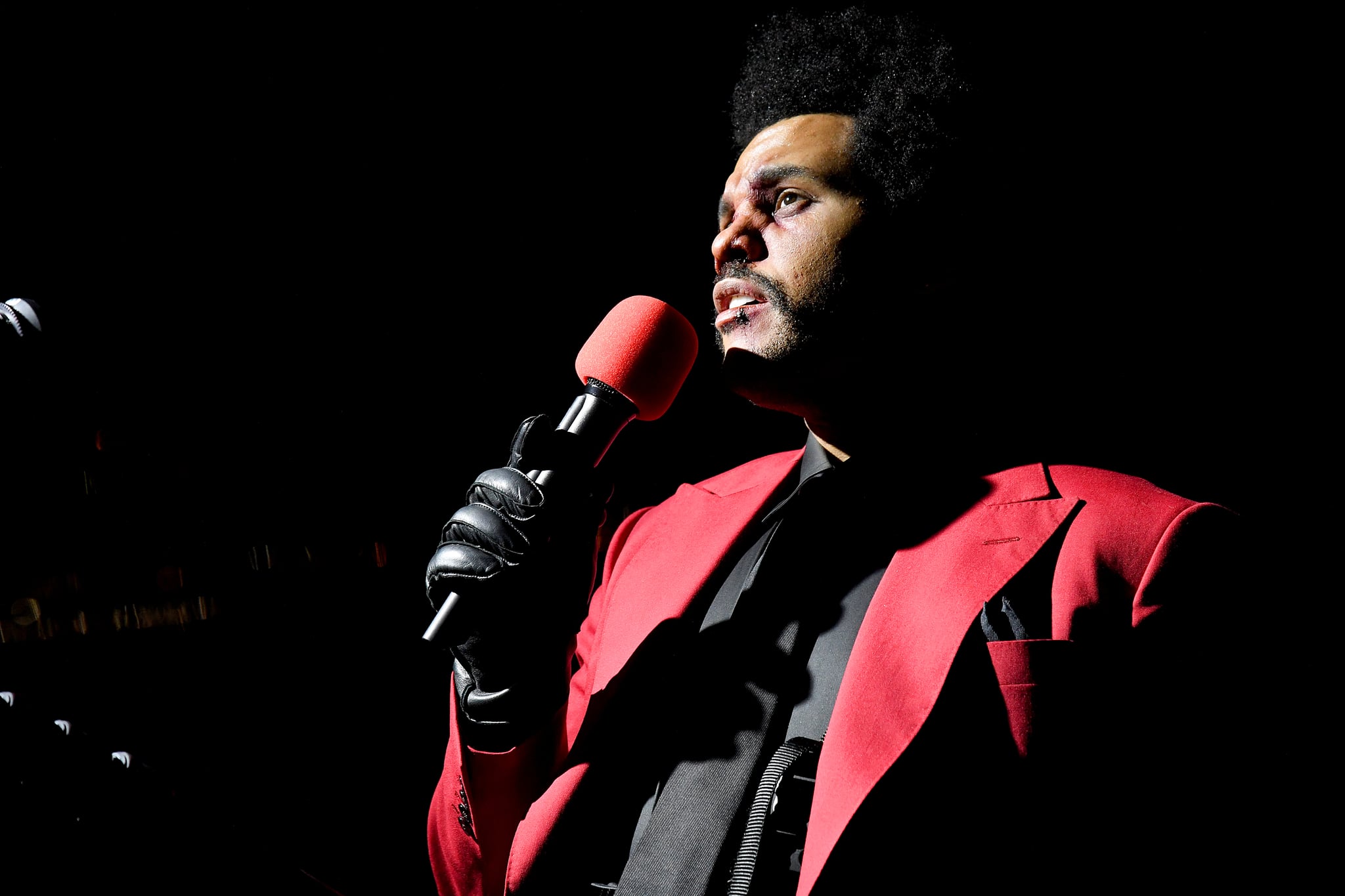 Image Source: Getty / Kevin Mazur/MTV VMAs 2020
The 2021 Grammy nominations were officially announced on Nov. 24, and The Weeknd was noticeably absent from the list. Despite being named one of Time's most influential people this year and After Hours becoming the most-streamed R&B album of all time, the 30-year-old singer was rudely snubbed by the Recording Academy.
The Grammys have a years-long history of ignoring great music and not giving credit where it's due — see Adele's 2017 win for album of the year for 25 over Beyonce's Lemonade — but I just need someone to explain to me what the hell happened? "Blinding Lights" was omnipresent this year, popping up in commercials and at almost every award show, and The Weeknd practically led the nominations at the American Music Awards and the MTV Video Music Awards. Not to mention, he was just announced as the headliner for next year's Super Bowl and his After Hours album is currently the third biggest album of the year in terms of total sales. Yet he wasn't nominated for a single Grammy — not one!
At first, I figured it may have been due to the album not qualifying for the eligibility period, but no, I checked, and it was. The Recording Academy hasn't had any problem nominating him before — The Weeknd is a three-time Grammy winner, thank you very much — so there are only two logical explanations as to what happened. According to Variety, in order to be considered, a recording must be sent in for consideration, so it's possible his Republic Records label didn't submit anything. However, that seems very unlikely, given that it also handles Taylor Swift, who nabbed six nods. Another possibility is that perhaps the Academy was confused on whether The Weeknd is considered a pop or R&B act, so it just left him out of those categories completely, though that still doesn't explain his absence from the album and record of the year categories.
Of course, I'm not the only one who thinks The Weeknd was snubbed. Shortly after the nominations were announced, the hashtag #ROBBED began trending on Twitter, with fans expressing their anger over The Weeknd's omission — even Kid Cudi chimed in, writing, "Abel was robbed man this sh*ts weak." No shade to Justin Bieber or Cats, but how is it that "Yummy" is up for best pop solo performance and "Beautiful Ghosts" is nominated for best song written for visual media? I'm confused.
In the words of Kanye West, The Weeknd had one of the best albums of all time, and the Grammys need to reevaluate their nomination process, because it's clearly not working.
Source: Read Full Article