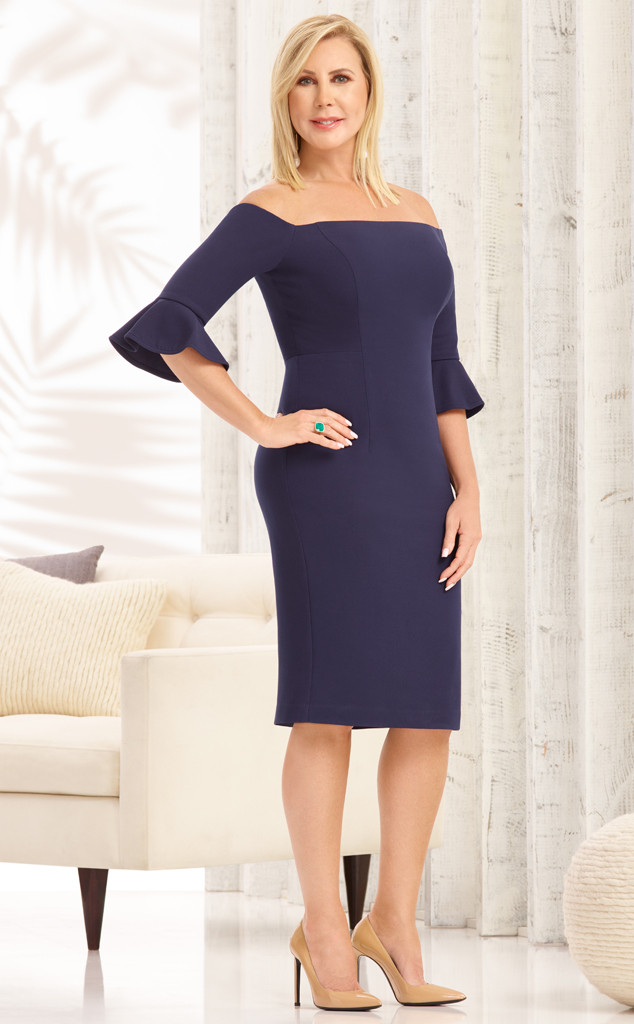 John Tsiavis/Bravo Media
Real Housewives fans are still reeling from the news of Vicki Gunvalson's demotion.
It was revealed on Tuesday that The Real Housewives of Orange County star will no longer be a main cast member on the show. Instead, Vicki will appear on season 14 of the Bravo series as a "friend."
"For the past 14 years I've opened up my life, my loves, my ups and downs on The Real Housewives of Orange County and I am proud to be the 'OG of the OC,'" Vicki wrote on Instagram Tuesday. "I am back again this season right in the middle of the action in a different role. I hope you have as much fun watching the show as I did living it in front of the cameras. Stay tuned to Bravo August 6th for more of the Tres Amigas."
After reading Vicki's post, executive producer Andy Cohen and many Housewives have reacted in her comments.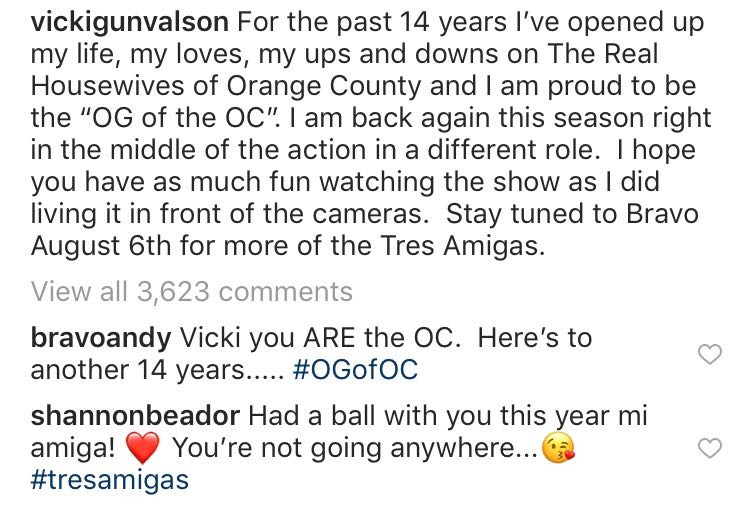 Instagram
"Vicki you ARE the OC," Cohen commented. "Here's to another 14 years…..#OGofOC."
Shannon Beador also wrote to Vicki, "Had a ball with you this year mi amiga! You're not going anywhere…#tresamigas."
View this post on Instagram
Tres Amigas getting ready for season 14. #bravo #rhoc
A post shared by Vicki Gunvalson (@vickigunvalson) on
"We won't let you leave…..ever," Tamra Judge commented, adding a heart emoji.
In response, Vicki replied, "Thanks honey..#tresamigas."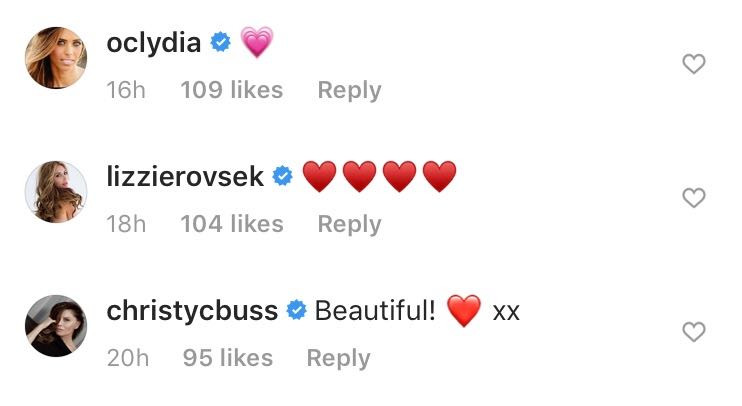 Instagram
Real Housewives alum Gretchen Rossi didn't react to the news, instead she told Vicki in the comments of her post, "You look beautiful."
Another Housewives alum, Lizzie Rovsek, commented with heart emojis on Vicki's post. While alum Lydia McLaughlin commented with a pink heart emoji.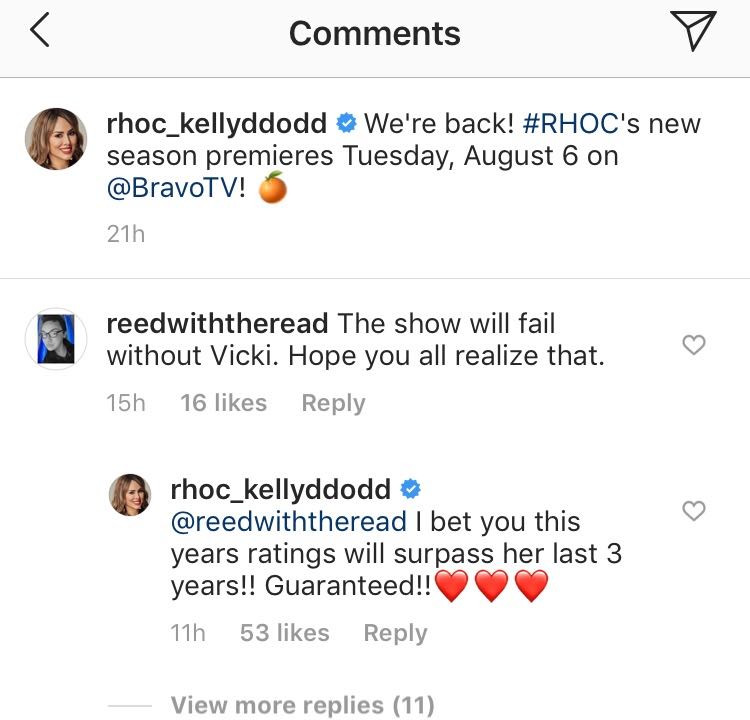 Instagram
As for Kelly Dodd, she responded to a social media user who declared that the show will "fail" without Vicki, writing, "I bet you this year's ratings will surpass her last 3 years!! Guaranteed!!"
The Real Housewives of Orange County is set to premiere on Tuesday, Aug. 6 at 9 p.m. on Bravo.
(E! and Bravo are both part of the NBCUniversal family.)
Source: Read Full Article