Prince Harry has been in the spotlight since the day he was born. His whole life has been under a microscope, but things have only escalated since he married Meghan Markle in 2018. Growing up, Harry stayed very close with his family, since they were the only ones who knew what it was like to be in their position. Specifically, he and Princess Eugenie were always close. But now that both of them are married, are they still the close cousins they once were?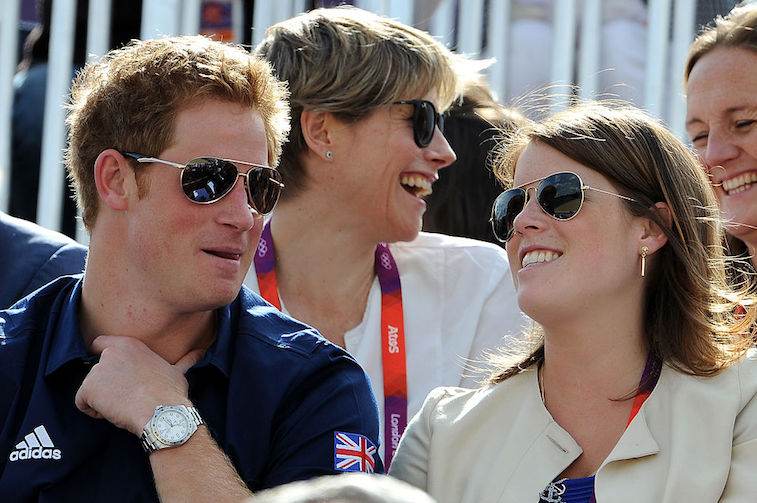 Harry and Eugenie were always good friends when they were younger
Growing up, the royals spent a lot of time together because they had such a small inner circle. Prince William, Prince Harry, Princess Eugenie, Princess Beatrice, and Zara and Peter Phillips were all royal cousins who were relatively close in age. But Harry and Eugenie, who are nearly six years apart, always had a special bond. Their mothers, Princess Diana and Sarah Ferguson, were very close friends, and Harry and Eugenie have attended many royal events together in the past. They always appear to be laughing and having a good time when they're around each other.
Eugenie has welcomed Meghan Markle with open arms
When Harry married Meghan, the press created a media storm and suggested Meghan wasn't liked by the rest of the royal family. However, when Harry and Meghan first started their Instagram account, Eugenie gave them a warm welcome by posting a photo of them to her own Instagram. And when Meghan and Harry had Archie Harrison, Eugenie posted another photo expressing how happy she was for the couple. There were rumors that Eugenie was angry with Meghan for not attending her wedding reception, though those were never confirmed, and things seem to be swell between the two women now.
Harry and Eugenie probably don't spend much time together anymore
Although Harry and Eugenie spent a lot of time together growing up, those days are probably over — but it isn't because they aren't close. Harry and Meghan wed in May 2018 and welcomed their first child in May 2019. Right now, they're probably extremely busy caring for him. And now that they're the Duke and Duchess of Sussex, they have plenty of royal duties to tend to as well. Eugenie wed Jack Brooksbank in October 2018, and now that she's married, she's starting her own life with someone new. With all of that said, Harry and Eugenie probably don't get together too often.
The cousins appear to still have a very strong relationship  
Despite not spending as much time together, the two royalsstill seem to have a very good relationship. There have been very few (if any)rumors about there being a rift between Harry and Eugenie. Eugenie doesn't livethe same royal life as her cousins, since she's not a working royal, and Harry'srelationship with her growing up might have been a bit of a reprieve for him. Today,they still seem very close, though life has sent them in two different directions.
Source: Read Full Article