Gorgeous views of the Motor City, a well stocked bar, and a glass penthouse were only some of the things featured in the video posted by Marshall Mathers' daughter
Hailie Jade and her fiancé Evan McClintock have given fans an inside look at their engagement party.
Hailie, daughter of rapper Eminem and Kim Scott, posted a video to Instagram from the festivities that took place in Detroit on April 29.
Waiting for your permission to load the Instagram Media.
Instagram Media Unavailable
The 27-year-old wore a variety of outfits for the big day as she and family and friends celebrated in a gorgeous glass penthouse.
Details such as a fully stocked bar, gorgeous views of the Motor City, and a luminescent backdrop with the message "happily ever after" were featured in the short clip.
Waiting for your permission to load the Instagram Media.
Instagram Media Unavailable
"I am super excited for this evening because we actually got engaged like three months ago," Hailie said. "But we wanted to plan like kind of a big engagement party."
Earlier this year, on February 6, she revealed her engagement by posting photos from the night McClintock dropped to one knee. She captioned the post, "Casual weekend recap… 2.4.23."
"I love you @evanmcclintock11," Hailie added.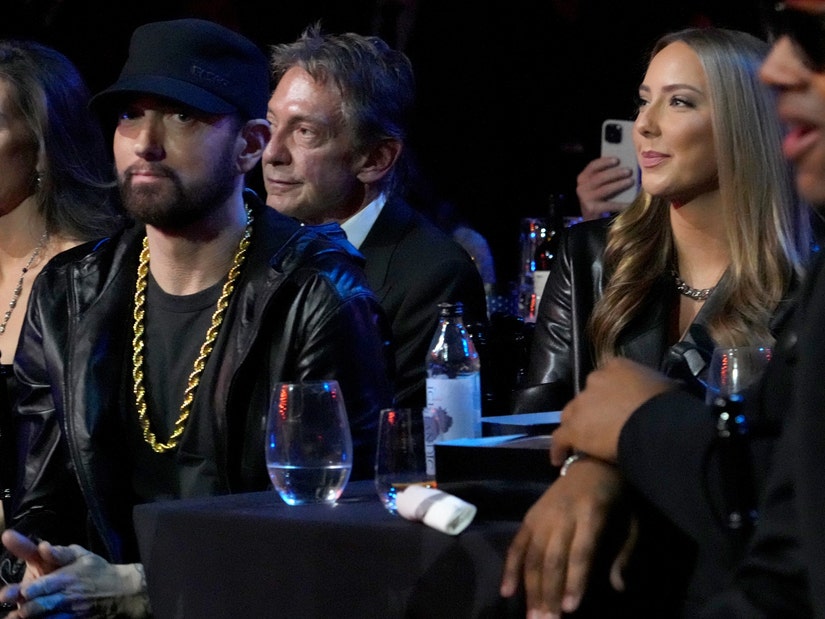 Meanwhile, McClintock previously revealed he was more than a little nervous to ask Hailie's famous dad for her hand in marriage.
Apparently, it all went down last December at the birthday party for Em's daughter.
"I saw your dad go downstairs and [thought], 'Alright. I got to do it right now or I'm not doing it today. I'm going to have to schedule some other time,'" McClintock recounted on Just a Little Shady podcast. "So, I just followed him downstairs and thankfully, he was just down there, grabbing your [birthday] cake."
Congrats on the pending nuptials Hailie!

Source: Read Full Article