Handsome leading man Jake Gyllenhaal is becoming one of Hollywood's sexiest, most sought-after, highly in-demand actors to hit the silver screen. His net worth and a lengthy list of memorable and successful movies continue to grow including iconic roles in Brokeback Mountain and more recently as a mountain climber looking to conquer the tallest mountain on earth in the film Everest.
With a smaller frame for a young man in today's film industry, some of us are wondering if Jake is a vegan, vegetarian or has other secrets to staying slim-and-trim, lean-and-mean in this highly competitive business. First of all, let's take a closer look at the differences between a vegan versus a vegetarian.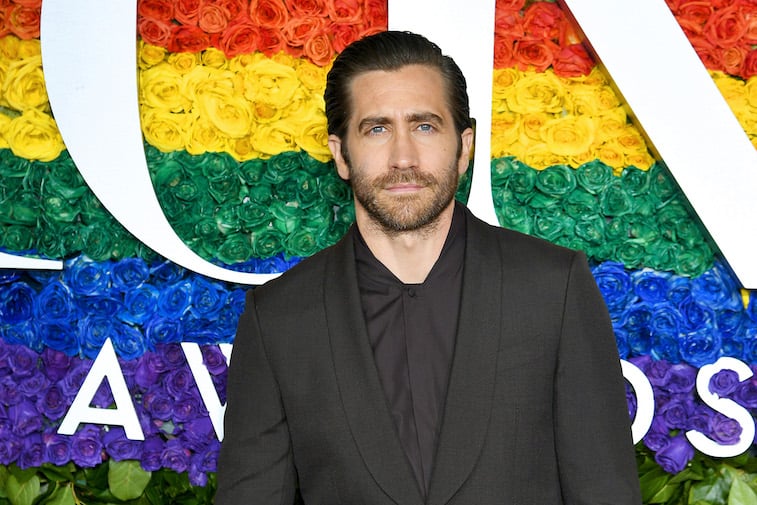 Where's the beef?
While you won't find any beef on either a vegan or vegetarian's plate, what are some of the main differences between these two healthy diet choices? One of the easiest ways to explain this concept is to say that for the most part, vegetarians won't eat anything with a face (aka any type of meat including fish and poultry) while vegans abstain from consuming meats along with foods that are byproducts of any animal such as dairy and eggs.
To further muddy these dietary waters, there's a number of other options available that go beyond vegan versus vegetarian when you consider there's also:
Macrobiotic: Excludes meat as a whole but includes certain seafood selections
Pollo or Pesco Vegetarian: While these folks avoid meat they will include chicken and/or fish in their diet
Fruitarian: It's mostly in the title as they survive on fresh seasonal fruits, vegetables, nuts, grains, beans, etc. but no meat
Lacto, Ovo and Lacto-Ovo vegetarians don't eat meat and each will consume different types of dairy products
We also need to remember the fact that with all dietary choices, cheating, substitutions and strict adherence to these guidelines are not always guaranteed. But let's get back to Gyllenhaal, what are the preferences found on his plate?
Is Jake veggie all-the-way?
According to the UK-based Inews source, Gyllenhaal is described as the "world's first vegetarian action movie" star when highlighting his performance in the emotionally-charged Okja flick. In the film, Jake plays a demented doctor and zoologist who is the mouthpiece for a corporation looking to alleviate the world's food issues with an enormous and lovable "super pig."
Parts of the deep, dark and twisted plotline speaks to the actor's preference for a meat-free diet and fans of this rising star should check out this action-packed, politically-motivated adventure movie on Netflix.
But it still doesn't answer the question of whether or not Jake eats meat or prefers a more organic, plant-based diet. It may lead to the antiquated statement, "I'm not a doctor, I just play one on TV where Gyllenhaal would say, "I'm not a vegetarian, I just play one on Netflix."
Are there more clues?
From six-pack abs to a twelve-pack of impressive abdominal muscles, Jake went from nicely buff to unbelievably pumped when he appeared with Rachel McAdams in the intense boxing drama Southpaw. On the Fitmole website, they published a piece entitled the "Jake Gyllenhaal Workout: 7 Tips To Help You Get 'SouthPaw' Ripped."
The fitness-based platform points to different tips and tricks on how Jake was able to pack on fifteen pounds of "muscle" in six months in order convincingly portray the emotionally challenged boxer in the film.
For the most part, it's recommended people looking to add more bulk to their body is through diet, exercise and a regimented workout routine. But the dietary and workout advice is coming from a Fitmole writer and not the actor.
No offense to vegans and vegetarians, but it's hard to believe anyone, even hunky Gyllenhaal could get that ripped eating nothing but twigs and berries. All kidding aside, when you look at pictures of Jake before, during and the filming of Southpaw, you can clearly see that the academy-award nominated actor keeps in shapes and eats healthy.
Source: Read Full Article