The actress — who won the Best Supporting Actress Oscar for her role in "Everything Everywhere All at Once" — previously revealed she's decided to refer to her award by gender-neutral pronouns to "support" her transgender daughter Ruby.
Jamie Lee Curtis' newly-awarded Oscar statuette has a rather conventional home, but some very interesting neighbors.
On Wednesday, the actress took to Instagram to show off how she displayed the two big trophies she won during awards season: her Oscar and SAG Award. Curtis received the 2023 Academy Award for Best Supporting Actress and Screen Actors Guild Award for Outstanding Performance by a Female Actor in a Supporting Role for her performance as auditor Deirdre Beaubeirdre in "Everything Everywhere All at Once."
Per the photo, Curtis is seemingly keeping her Oscar — which she gave gender-neutral pronouns — and SAG Award on a shelf. However, between the two statues, the "Halloween" actress had placed a third trophy: Her "EEAAO" character's "Auditor of the Year" award, which is shaped like a butt plug.
Waiting for your permission to load the Instagram Media.
Instagram Media Unavailable
"OK I'LL STOP! The TOTALLY unexpected EVERYTHING TRIFECTA of 2023!" Curtis, 64, captioned her post. "@theacademy @sagawards #auditorofthemonth @everythingeverywheremovie."
Meanwhile, during an appearance on the "TODAY" show on Tuesday, Curtis revealed her decision to refer to her Oscar by gender-neutral pronouns.
"Here they are! In support of my daughter Ruby, I'm having them be a they/them. I'm going just call them they/them," she tearfully told Savannah Guthrie and Hoda Kotb. "And they are doing great, they're settling in, and I just, in my life, I never saw it in a million years that I would have this couple days, and I'm very moved by the whole thing."
Curtis' Oscar marked her first Academy Awards win.
She won the award over fellow female nominees Angela Bassett ("Black Panther: Wakanda Forever"), Hong Chau ("The Whale"), Kerry Condon ("The Banshees of Inisherin") and her own co-star Stephanie Hsu ("Everything Everywhere All at Once").
Taking the stage and exclaiming, "I am hundreds of people," Curtis first thanked directing duo the Daniels, her costars and everyone who worked on the film — as well as her longtime management team and family.
"To all of the people who have supported the genre movies I have made for all these years, the thousands and hundreds of thousands of people, we just won an Oscar together!" she shouted, alluding to her early career in horror and "Halloween" legacy.
She concluded her speech in tears, referencing her parents Tony Curtis and Janet Leigh saying, "And my mother and father were both nominated in Oscars in different categories … I just won an Oscar."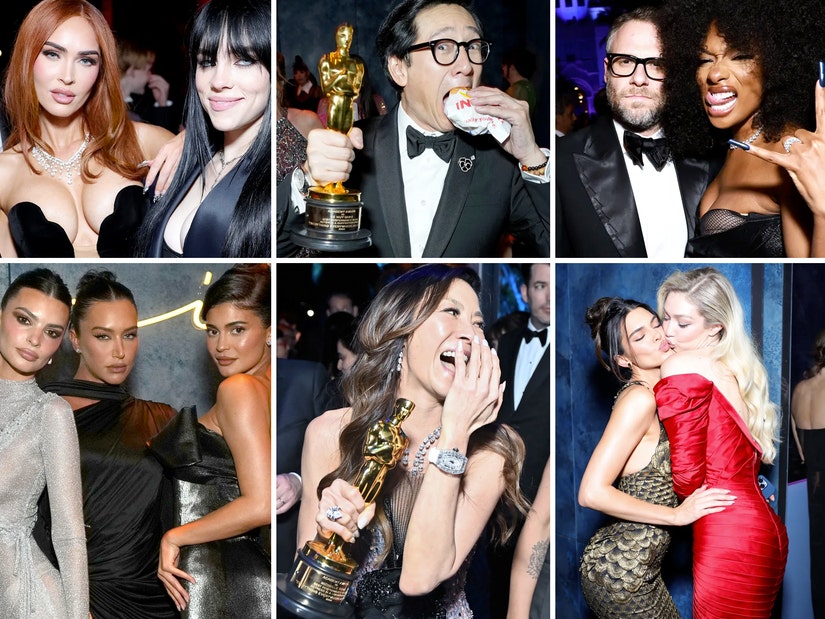 Source: Read Full Article