The CW's latest series, Naomi, is based on the superhero, Naomi McDuffie, aka Powerhouse. While the show sticks to the source material in some aspects, creator Ava DuVernay reveals the larger story arc will differ from DC Comics.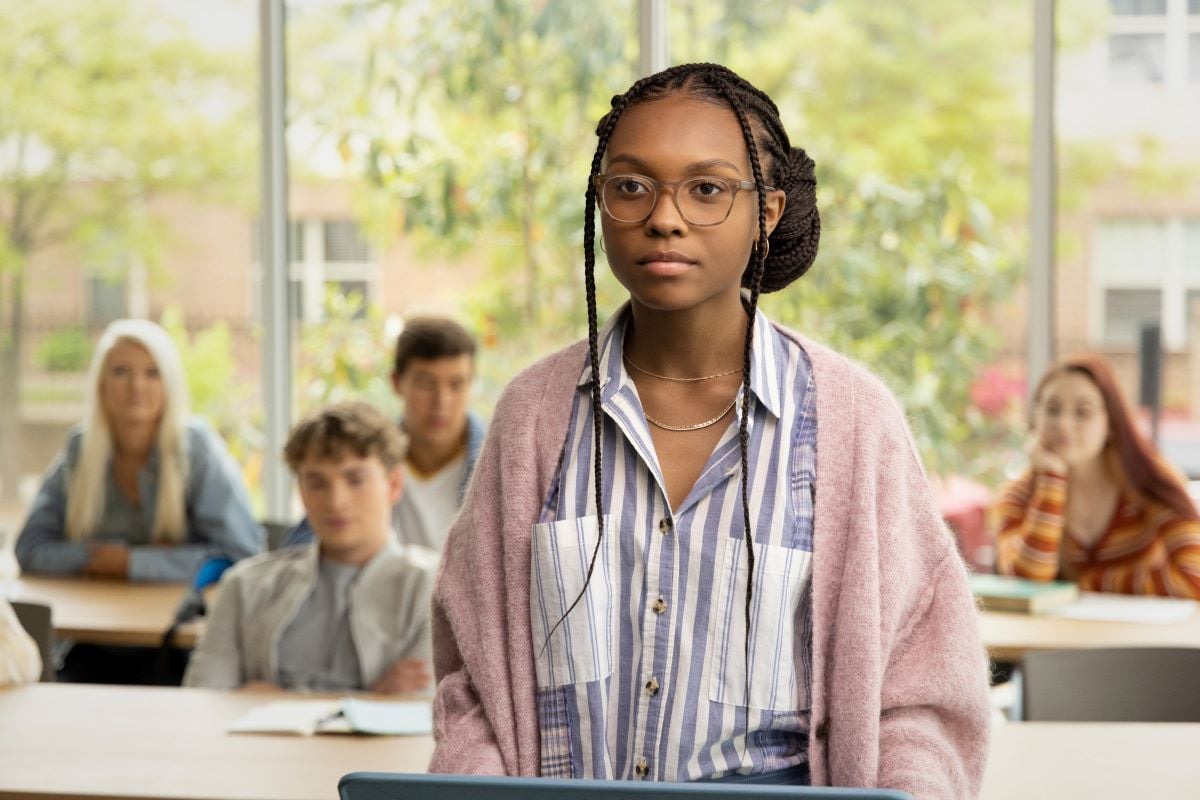 Who is Naomi in DC Comics?
Naomi is a DC Comics hero who was created by Brian Michael Bendis, David F. Walker, and Jamal Campbell for Wonder Comics. She first appeared in the six-issue Naomi series in 2019. Her last name, McDuffie, honors late Eisner Award-nominated comic book and TV writer/producer/director Dwayne McDuffie.
In the comics, Naomi is the daughter of two metahumans from an alternate universe who was orphaned as a baby, sent to Earth-0, and adopted by Greg Duffie — a Rannian who lives in Oregon with his human wife. When Superman crashes into Naomi's town, on her birthday, while battling Mongol, she begins poking into her past and origins.
When Greg gives Naomi a message from her mother, the teen's superhuman abilities emerge. Zumbado, a villainous metahuman from her Earth, brings Naomi back to their world, where she fights him and manages to come back to Earth-0. In later comics, Naomi visits with Batman and Superman and joins the Justice League as Powerhouse, a name given to her by Aquaman.
Ava DuVernay says The CW's 'Naomi' will feature a different story arc
The CW's Naomi is based on Bendis, Walker, and Campbell's DC comic book series. And DuVernay, who serves as writer and showrunner, recently revealed that all three creators support her vision for the show. Here's what she said in a recent panel for the Television Critics Association via Comicbook.com:
"They have been the epitome of the antithesis of toxic masculinity. They have said, 'This is our baby, and you take her, and you raise her in the way that you want.' They have been lovely in being very hands-off. That was something that they gave us as a gift as artists and creators to say, 'Look, we're not going to micromanage this process. We love Naomi, we would love to see how she is in the hands of two women. You all take it and do your thing. "
DuVernay also noted that the comic creators are OK with the CW show taking Naomi's story in a different direction. "Both of them have been amazingly supportive of us going off and independently taking Naomi where she'll go in the series, which will be a different path than where she'll go in the next season of the comics," she added. "We've got a lot of information in the first two episodes, which means we get to make up new, cool things."
When do new episodes air on The CW? 
The Naomi release date is set for Tuesday, Jan. 11 at 9 p.m. EST on The CW, following the Superman & Lois Season 2 premiere. New episodes air weekly, on Tuesdays in the same time slot. Viewers can stream new installments the day after they premiere via The CW App or website.
Source: Read Full Article