Prince Harry and Meghan Markle have been major paparazzi targets ever since they started dating. The two have tried their best to stay out of the spotlight, but they are royals, and certain things just can't be avoided. However, when the two first started dating, they didn't want to announce to the world that they were a couple, which meant they had to hide from the public as best they could. And one friend of Meghan's helped them do so.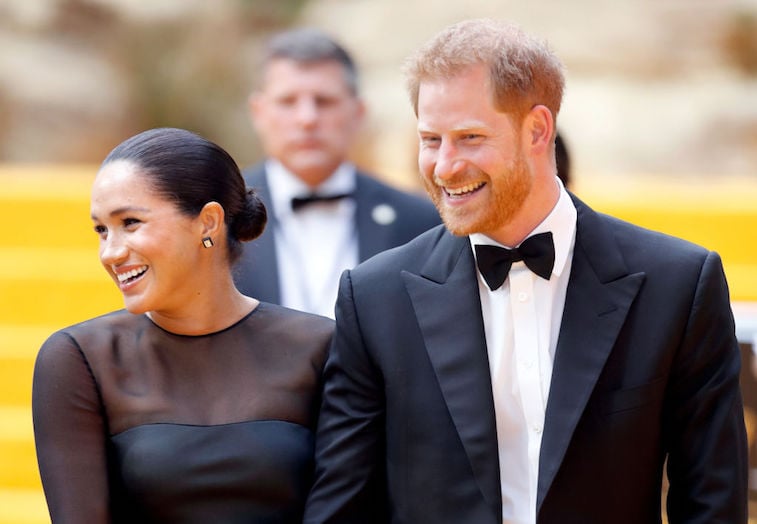 Prince Harry visited Meghan in Toronto when they first started dating
When Meghan and Harry first began seeing each other, Meghan was still living in the United States and filming her show, Suits, in Toronto, Canada. Since she couldn't be in the United Kingdom too often, Harry would do his best to make his way across the pond and come see her. The couple didn't officially move in together until they wed, though Meghan reportedly had many of her things at Harry's Kensington Palace apartment before they were even engaged.
Jessica Mulroney reportedly hid Meghan and Harry in her home when Harry was in Toronto
Royal correspondent Katie Nicholl revealed in a biography about Prince Harry that Meghan's close friend, Jessica Mulroney, actually allowed Harry to stay with her family while he was visiting Meghan in Toronto. A source told Nicholl that Harry arrived at Jessica's house with gifts for her children and that he was instantly loved by her whole family. Meghan reportedly stayed with Harry as well, and that is where the two spent their time together before word was out about their relationship.
https://www.instagram.com/p/Bi9wgynApxI/
Meghan and Harry have since tried to live a life of privacy
Now that Meghan and Harry have come much farther in their relationship and are married with a child, not much has changed about their want for privacy. The two are trying to live as normal a life as possible, despite them being one of the most well-known couples in the world. People have wasted no time berating Meghan, and Harry has noticed it. The two have done their best to stay out of the spotlight, but there have still been rumors swirling about feuds and bad attitudes ever since Meghan joined the family.
The two are raising their son as a private citizen
Harry remembers what it was like to walk behind his mother'scasket after Princess Diana was tragically killed in a car accident in 1997. Hehas since said that no child should ever be asked to do that. Harry and Meghanhave decided to raise their son, Archie Harrison, without a royal title andinstead as a private citizen. They don't want Archie to be bombarded with paparazzithe way other members of their family have been. The two plan to be veryhands-on parents with their son; they already do their own grocery shopping andreportedly plan to bring Archie toand from school when that time comes. Though there is no hiding from themedia, they are doing what they can to suppress it.
Source: Read Full Article