Prince Harry and Prince William might be happily married men, but they both had several relationships prior to finding the loves of their lives. Specifically, Prince Harry dated Chelsea Davy for years before he met and married Meghan Markle. And Prince William reportedly broke up with one girlfriend to start dating Kate Middleton. But it seems that both princes have stayed friends with their former girlfriends, and most of them were even invited to the two's weddings. Why is this?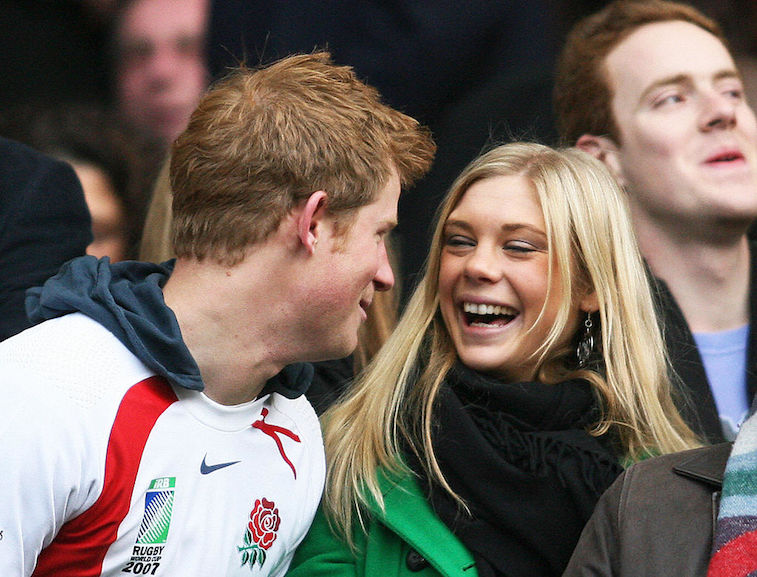 Prince Harry invited exes Chelsey Davy and Cressida Bonas to his wedding to Meghan Markle
When Prince and Meghan Markle tied the knot, their wedding was easily the most elaborate event of the year. The two only invited 600 people which, for a family known worldwide, is a relatively small amount. However, two of those on the invite list were Prince Harry's exes, Cressida Bonas and Chelsea Davy. The prince dated Cressida Bonas, a British actress and model, for two years; he dated Chelsea Davy, a jewelry designer and the daughter of a Zimbabwean billionaire, on and off for more than seven years. Despite being exes, both women were at the royal wedding — most likely with Meghan's OK.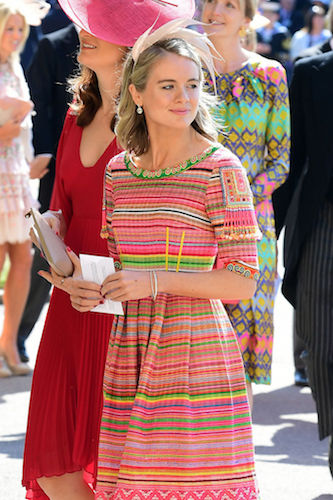 Prince William's ex, Olivia Hunt, was also at Prince Harry's wedding
Prince Harry might have invited exes to his own wedding, but his brother's ex was at his wedding, too. Olivia Hunt, whom Prince William reportedly broke up with to start dating Kate Middleton back in college, attended Prince Harry and Meghan's big day. Prince William was reportedly dating Olivia up until he saw Kate walking in a fashion show at St. Andrews, where the two attended school. However, there appears to be no bad blood between Olivia and Kate; Olivia also attended the wedding of Kate's sister, Pippa Middleton, back in 2016.
Prince William reportedly invited four of his exes to his own royal wedding
If Prince Harry inviting two exes sounded bad, then Prince William should definitely be in the dog house. According to The New York Times, Prince William reportedly invited four exes to his wedding to Kate Middleton back in 2011. Of course, we can only assume that Kate was fine with her fiancé inviting former flames, however there had been rumors that William wasn't as in love with Kate as he wanted to be and was dragging his feet about proposing to her. Regardless, the two appear to be happily married now, despite rumors of an affair that were never proven.
Social circle has a lot to do with the invites  
When it comes down to why the two princes invited their exes, it most likely has to do with social circle. A lot of the people Prince Harry and Prince William have dated run in their own very elite social circle; that's typically how they meet. Plus, their exes might in be the same social circle as other royals, which would warrant an invite to the wedding. The royals only associate with a very small circle, so if they've dated people within that group, it doesn't come as a surprise that they might still be invited to the wedding.
Source: Read Full Article