Everybody loves to sit down, relax, and watch the Griffin family try to wiggle their way through life, dealing with the stupid, silly little bumps that they encounter along the way. With this family, there is never a dull moment; and that's why everyone loves them.
Family Guy is one of the most popular late-night animated shows, sitting at the top with Futurama, American Dad, and Robot Chicken. Of course, the success of the show makes you wonder: just how much are the stars of the show getting paid? Well, some of them have made their mark on Family Guy while others have starred in many different shows throughout the years. Here are the net worths of the entire Family Guy cast!
RELATED: Big Little Lies: Every Cast Member's Net Worth
Click the button below to start this article in quick view
10

Danny Smith – $1 million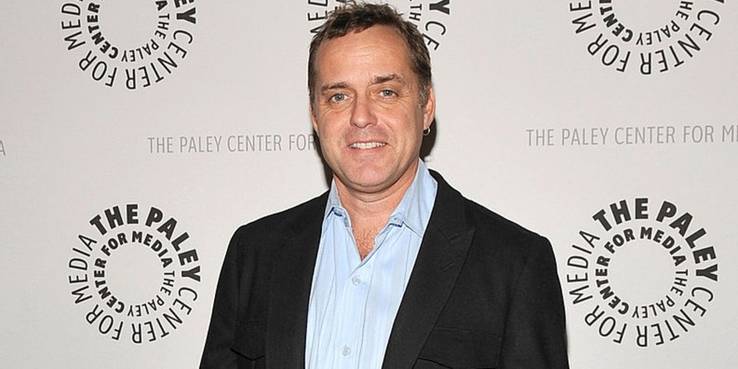 Danny Smith is an American writer and producer who has worked on several short films, however, his big break came with Seth MacFarlane's Family Guy. He has voiced some random characters on the show, including Buzz Killington (an old man who always seems to be a constant 'buzz kill' everywhere he goes).
Smith's most important role is definitely as a writer and producer for the show, coming up with 17 episodes since the show began in 1999 up until 2017.
9

John Viener – $1 million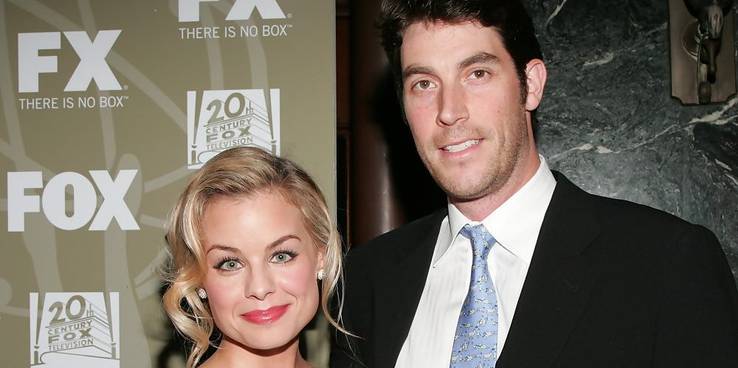 Mostly known for his writing and producing work, John Viener has participated in a few different shows during his active years. The writer and producer has written his own episodes of Family Guy, coming up with ideas that have morphed into about nine episodes.
He has also written four different episodes for The Cleveland Show and has produced many episodes for both. It seems that Seth MacFarlane likes to use all of his resources, as many of his backstage workers have had a go at the recording studio, including John Viener.
8

Lacey Chabert – $4 million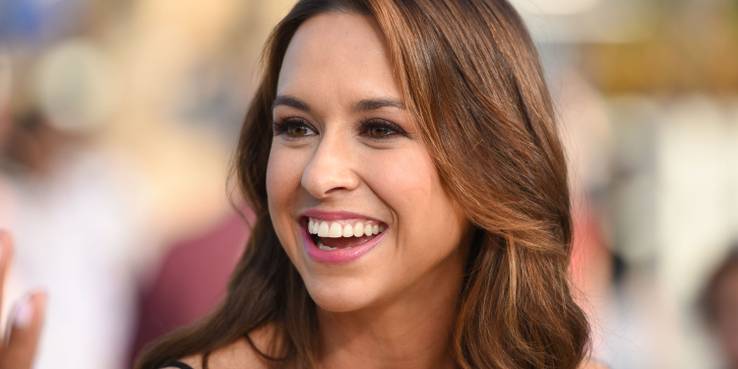 The voice of Meg, now Mila Kunis, did change after the show's first season. Lacey Chabert was the original voice of Meg, but she did, unfortunately, leave after the first season was aired.
RELATED: Net Worth Of The 10 Richest Bachelor Stars
Now we know why Meg's voice is slightly different in earlier seasons. Something that a lot of Family Guy fans don't know is that the episodes were actually aired out of order, so throughout the second season sometimes you hear Mila Kunis's voice and other times you'll hear Lacey Chabert. Chabert is a talented actress, though, proving that in the film Mean Girls, starring as Gretchen Wieners in 2004.
7

Alec Sulkin – $6 million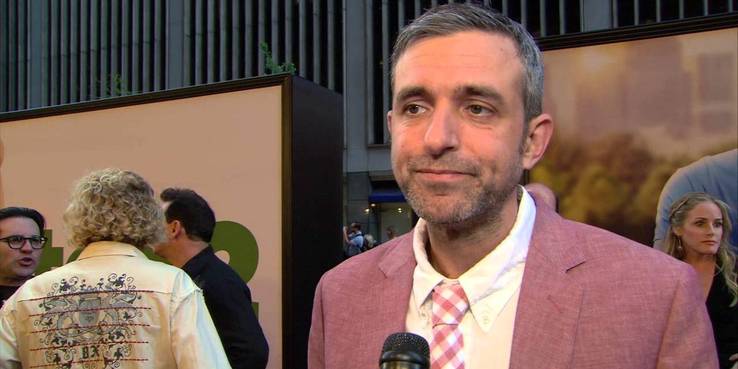 Alec Sulkin is an American writer and producer and has contributed to the show, Family Guy, in a few different ways. He has voiced numerous characters on and off, including Jesus and the Dumb Beaver from the episode "The Juice is Loose".
He has also helped MacFarlane write and produce a few Family Guy episodes since the show's air in 1999. The talented writer has also contributed to The Cleveland Show, the Family Guy spinoff and another television show produced by Seth MacFarlane.
6

 Michael "Mike" Henry – $12 million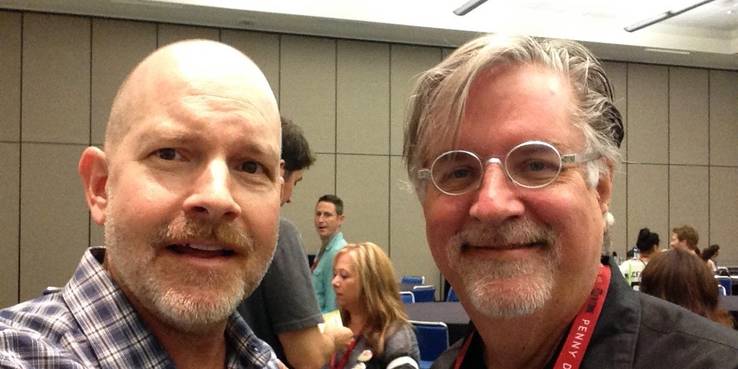 Like many of the people on this list, Mike Henry (left) can thank Family Guy for his success today, since he has starred as Cleveland Brown and other voices since the show began in 1999. Other characters he voiced include Herbert the Pervert, Consuela, and Bruce.
He is also the star of The Cleveland Show when the spin-off which aired from 2009 to 2013. He has also voiced characters in MacFarlane's other hit show American Dad. Mike also starred next to Alex Borstein (below) and Seth MacFarlane (below) in the 2012 film Ted. He also graced the cast of Gilmore Girls with a few episodes!
5

Alex Borstein – $24 million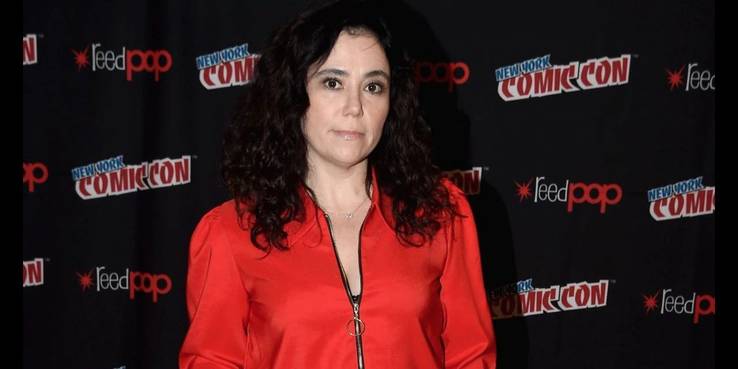 Lois is one of those characters that you can't help pity; her oldest son is… questionable, her daughter is hated by literally everyone, her youngest son is an infant evil genius, her husband is just unpredictable, and she has a talking dog walking around her house, acting like he owns the place. Can you imagine if your dog could talk?
RELATED: Every Cast Member Of The Office Net Worth
The lady that graces us with the nasally voice of Lois is Alex Bortein and she, like many on this list, has been acting for quite a while. She can be seen on The Lizzie McGuire Movie, Ted,  and Gilmore Girls. She's even guest-starred on Friends.
4

Seth Green – $25 million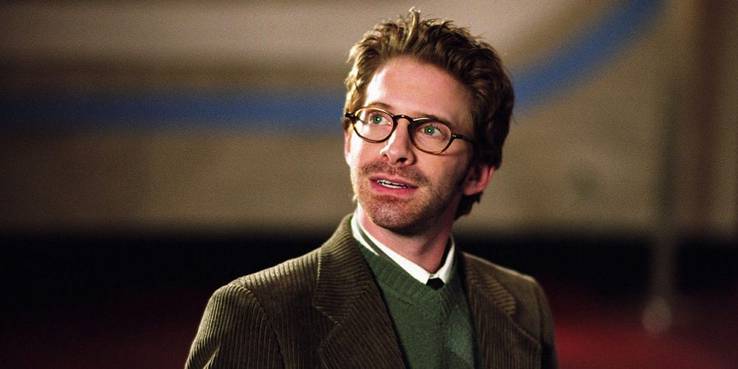 Voicing Chris Griffin, Seth Green is an extremely beloved actor and voice artist. He has been acting since 1984 and has always showed his audience that his talent is very unique. Playing the 'dirtbag' of the family, Chris is constantly putting down Meg, saying something dirty or both.
In other films, though, Seth Green has proven his versatility, starring in films like Scooby-Doo 2: Monsters Unleashed and Without A Paddle. Seth has been nominated for about 35 awards and winning ten of them, which is extremely impressive!
3

Patrick Warburton – $30 million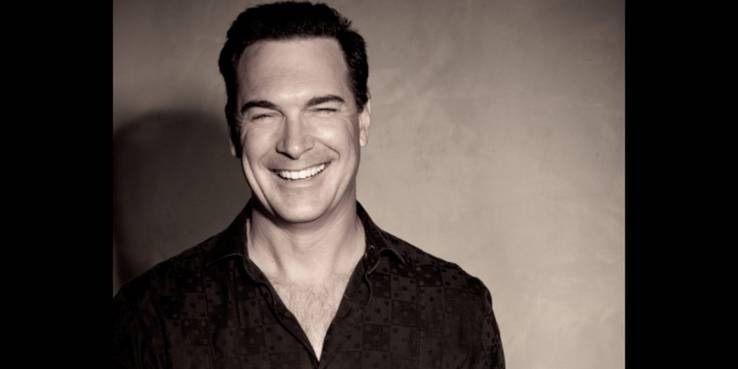 Known for his booming and powerful voice that could, oddly enough, also put you to sleep, Patrick Warburton is a very popular and well-known voice actor. He can be seen in many different television shows and movies, such as Underdog (2007 film) in which he played the dense lab partner of the villain, Bar Sinister.
In Family Guy, he plays Joe Swanson, a physically disabled cop and one of Peter's best friends. You can also see Warburton in the Netflix Original A Series of Unfortunate Events, where he plays a narrator and Lemony Snicket (the pen name of the author of the original novels).
2

Mila Kunis – $65 million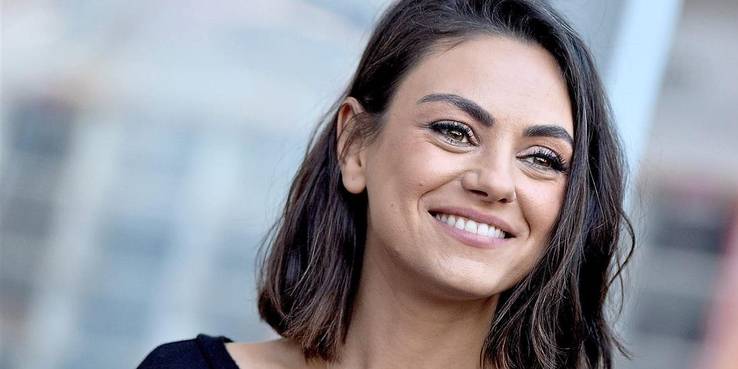 Mila Kunis is mostly known for her role played on That '70s Show, a hit television show that began airing in the late 90s. She began acting at the young age of 14 and absolutely killed it as Jackie Burkhart on the show. Before then, the young actress starred in commercials and the odd television show.
RELATED: Net Worth Of The Entire Cast Of Jersey Shore
Now, she has a net worth of 65 million dollars and has been voicing the family's least favorite child, Meg, since 1999. Mila Kunis can also be seen in productions such as Days of Our Lives, Robot Chicken, and Two and A Half Men, where she guest stars next to her husband Ashton Kutcher, who also played her boyfriend on That '70s Show.
1

Seth MacFarlane – $ 194 million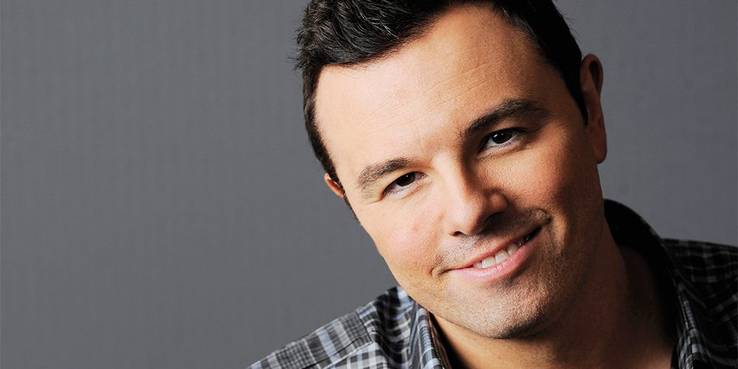 Seth MacFarlane is the brains behind the entire show, contributing to the show in more ways than one can count. He is a writer and producer on the show, as well as a star, voicing numerous characters including Peter, Brian, Stewie, Quagmire, and various voices throughout the show.
MacFarlane is also the brains behind the companion shows American Dad and The Cleveland Show, both of which he voices many different characters. The brilliant voice actor and producer can also be seen in movies like Ted and Ted 2, as well as shows such as Will and Grace and Robot Chicken. 
NEXT: Orange Is The New Black: Net Worth Of The Entire Cast
Tags:family guy
Source: Read Full Article