Everyone has a unique role in the Madrigal household. As the older sister is Mirabel, Luisa is the strength of her family. All that extra pressure created some cracks "under the surface," as the character lamented in "Surface Pressure." Here's where songwriter Lin-Manuel Miranda got the inspiration for this song from Disney'sEncanto.
Lin-Manuel Miranda created the music for Disney's 'Encanto'
Aside from his work on Moana and Mary Poppin's Returns, Miranda became one of the primary songwriters for Disney's Encanto. The artist created songs like "We Don't Talk About Bruno" and "The Family Madrigal."
Miranda also penned "Surface Pressure," a song performed by Jessica Darrow as Luisa. Luisa has super strength. However, this character revealed plenty of stress is hidden under her calm exterior.
During a Disney featurette, Encanto: A Journey Through Music, viewers got a glimpse of the recording process. Miranda also shared some of the inspiration behind this song and its contemporary sound.
"When you hear from Mirabel's sister Luisa it's a very contemporary, Colombian, reggaeton sound," Miranda said. "Because she's got this very cool, very tough exterior, and then I wanted to kind of peel away and destruct that over the course of the song."
This is a stark contrast from Isabela's "What Else Can I Do," which was inspired by the 90s rock moment in Colombia. Miranda created "Waiting On A Miracle" in a different time signature, emphasizing that Mirabel is literally "out of beat" from her family. Additionally, the songwriter has a personal connection to "Surface Pressure" and Luisa.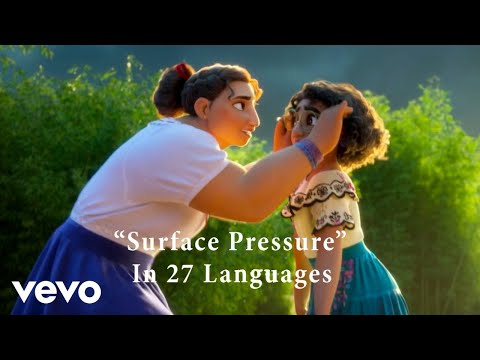 'Surface Pressure' from 'Encanto' was somewhat inspired by Miranda's older sister
As the older sister of Mirabel, Luisa took on a lot of extra weight (physically and emotionally). Luisa's journey is extra relatable for some viewers, as Miranda shared that his real-life sister took on a similar role in his family.
"I'm the baby of the family. I have a sister who's six years older, and she got a raw deal," Miranda said during an interview with Variety. "That song is my love letter and apology to my sister for having it easier. I watched my sister deal with the pressure of being the oldest and carrying burdens I never had to carry."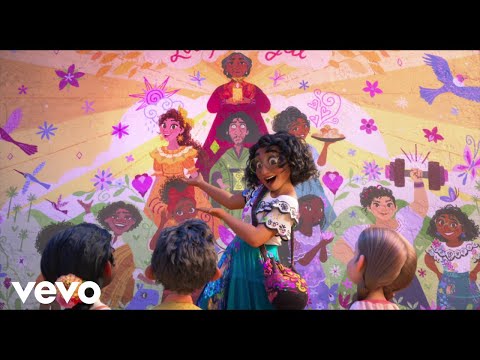 'Surface Pressure' is one of the most popular songs from the 'Encanto' soundtrack
This track became an anthem for older siblings everywhere, with some fans even making TikTok videos of themselves dancing alongside Luisa and the donkeys. Disney "small shops" made "Surface Pressure" themed merchandise. 
According to Disney Fanatic, Luisa merchandise created by ShopDisney is outselling Isabela, leading some fans to request more. Some Reddit users are even rooting for a Luisa-centered Disney+ spinoff.
On the streaming platform Spotify, "Surface Pressure" is one of the most popular songs from the Encanto official soundtrack. The track has over 70 million plays, only surpassed by "We Don't Talk About Bruno," with over 115 million plays.
Source: Read Full Article