And Just Like That … the prospect for another Sex and the City spinoff season on HBO Max is looking a little less likely because of the sexual assault allegations made against Chris Noth – maybe.
No official word has been made, but "insider" sources don't believe the series will continue for another season due to the growing number of women who have accused Noth of assault.
Did Mr. Big ruin future seasons of 'And Just Like That …'?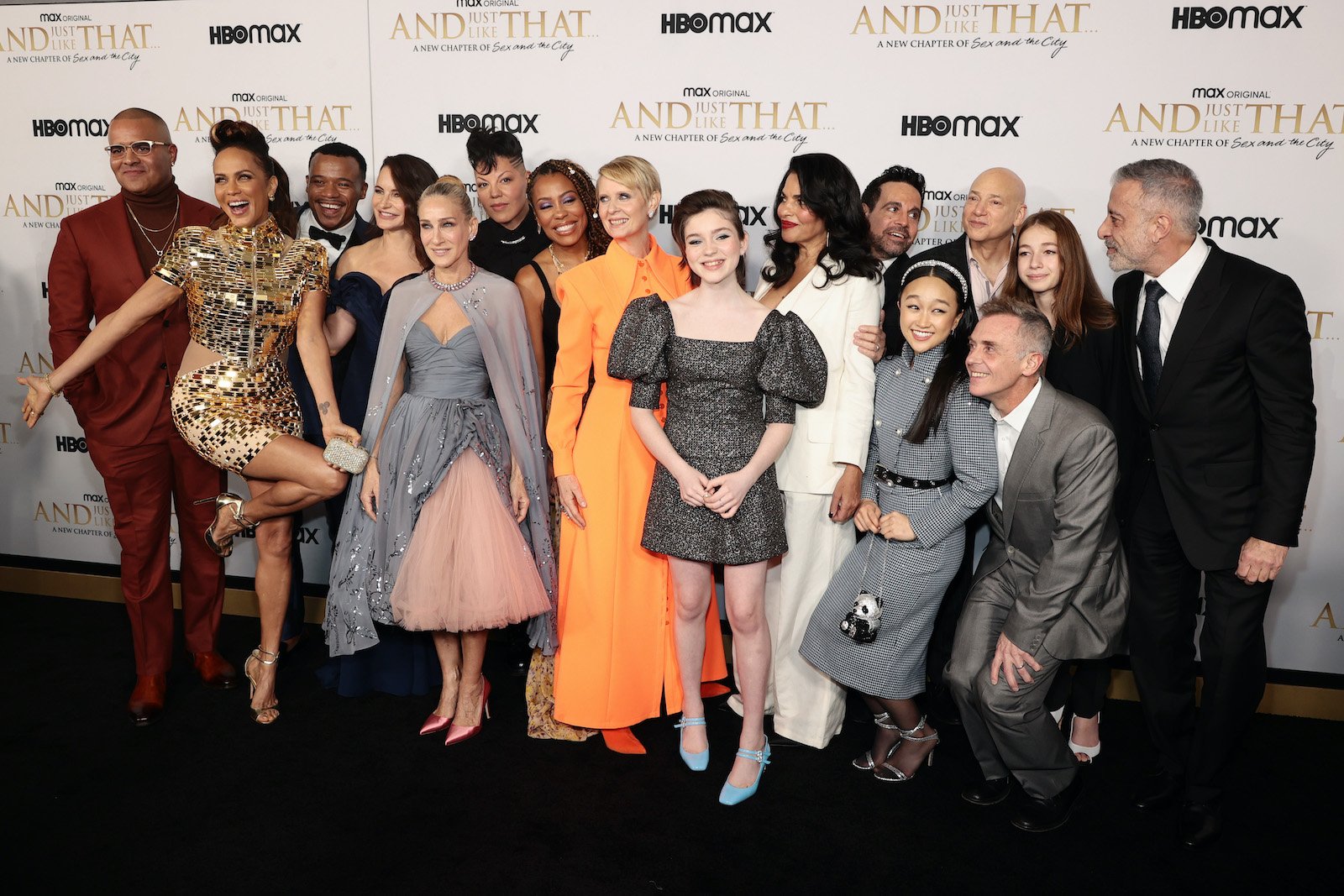 Noth's character John James Preston aka "Mr. Big" was killed off after a Peloton ride. He was quickly celebrated until accusers came forward sharing horrific experiences with Noth. While the Mr. Big character was killed, producers planned to include him in flashback scenes. Those scenes have since been removed from the storyline.
Sarah Jessica Parker reportedly angry the 'Sex and the City' legacy was tarnished
Sarah Jessica Parker, who plays Carrie Bradshaw and Mr. Big's wife is reportedly furious with Noth. "She is fiercely protective of Carrie Bradshaw and livid that she and everyone else at the show has been put into this position," an "insider" source told US Weekly. "It is not about the money, but rather her legacy. Carrie was all about helping women and now, under her watch, women are saying that they have been hurt."
"She takes the power of being Carrie Bradshaw very seriously. With great power comes great responsibility and although SJP knows this is about him, not her, she feels like she has let everyone down," the source said. Adding that she felt "blindsided" by the allegations.
Parker, along with Cynthia Nixon and Kristin Davis released a collective statement about Noth on their Instagram stories. "We are deeply saddened to hear the allegations against Chris Noth," they shared on Dec. 20. "We support the women who have come forward and shared their painful experiences. We know it must be a very difficult thing to do and we commend them for it."
Chris Noth denies the allegations
Noth has since denied that the allegations were true. Thus far five women have come forward sharing stories about being forcibly kissed and inappropriately touched by Noth.
"The accusations against me made by individuals I met years, even decades, ago are categorically false," Noth shared in a statement with US Weekly. "These stories could've been from 30 years ago or 30 days ago — no always means no — that is a line I did not cross. The encounters were consensual. It's difficult not to question the timing of these stories coming out. I don't know for certain why they are surfacing now, but I do know this: I did not assault these women."
Most recently, Radar Online reported Noth was seen in New York City dining alone. But he looked "cheerful and happy."
Source: Read Full Article