The former Bachelorette contestant on Hannah Brown's season, Tyler Cameron, often posts on social media. However, he rarely responds to negative comments publicly. It looks like The Bachelor's social media harassment has gotten to him. He recently clapped back at one fan with a lengthy reply, and his followers cannot stop talking about it.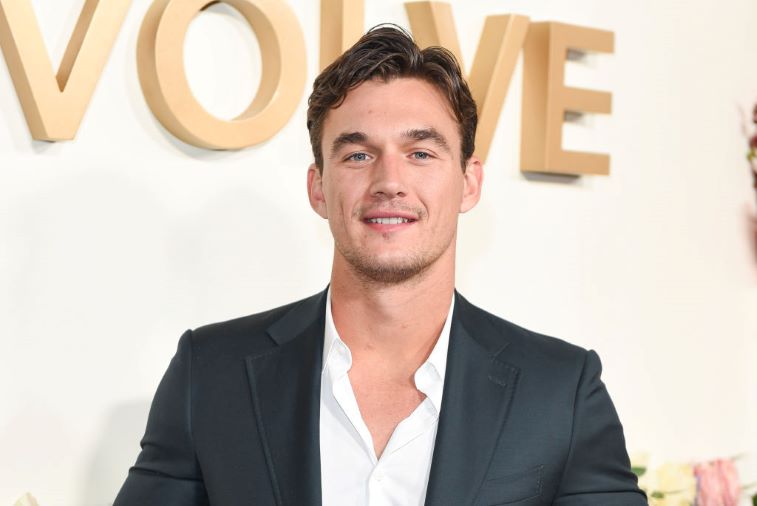 What Tyler Cameron post made a 'Bachelor' fan attack?
Cameron wrote a reflective post on Instagram on June 8, 2020. He recently attended a Black Lives Matter protest with his best friend and future Bachelorette contestant, Matt James. The march was for the death of George Floyd, and many other Black individuals who died due to police brutality. 
"I will stand with all of my brothers and sisters because this is not a country that is safe nor fair for all people," Cameron wrote on Instagram. "Black lives matter more than anything right now. At the protest yesterday, I saw so much pain in these mother's eyes who have lost their children to police brutality."
RELATED: 'The Bachelor' Fans Attack Chris Harrison's Social Media Post on Blackout Tuesday
The 27-year-old model went on to say that he has a lot to learn, but so do the people who direct message him. So, he added nine movies to his post that he challenges others to watch, too.
"I also am calling on all my friends of color to use my platform so you can use your voice to educate," Cameron continued. "Please reach out to me and make your voice heard on my page. My followers need you, and I need you. The floor is yours."
Tyler Cameron had a lengthy response to one commenter
The Bachelor Nation alum did not hesitate to respond to one comment that stated, "All lives matter!!!!!!!!"
"No sh*t, Joanne, but Black lives matter the most right now because they are the ones who's lives are most at risk," Cameron clapped back. "Here's an example — I know you have no problem going for a walk in your neighborhood and have no worries at all. That simple freedom isn't the same for a person of color."
RELATED: 'The Quarantine Crew': A Run-Down of Everyone That Hannah Brown and Tyler Cameron are With During the Coronavirus Pandemic
The former Wake, Forest University quarterback, did not stop there. He gave Joanne another example, hoping to help her understand why it's essential to fight for Black's lives.
"When people are killing elephants, and they become an endangered species, people will say elephant lives matter," he continued. "It doesn't mean we don't give a damn about all of the other animals. The ones endangered need our help the most right now."
Many of Tyler Cameron's fans could not stop talking about the clapback
The 27-year-old model's reaction to a social media troll blew up Twitter, Reddit, and Instagram on June 8, 2020.
"I think sassy Tyler C might be my favorite Tyler C," one Reddit user wrote.
RELATED: 'The Bachelorette': Rachel Lindsay Speaks Out About Why 'Silence on Social Media Is Saying A Lot'
Other fans want to make "No shit, Joanne," the new "OK, Karen," expression. Still, others support how Cameron tried to explain the difference to Joanne.
"A great way to explain it to those that don't get the concept," tweeted another fan.
Although Cameron hopes he helped this one fan to understand the movement. He vows to continue to learn more and teach others at the same time.
Source: Read Full Article