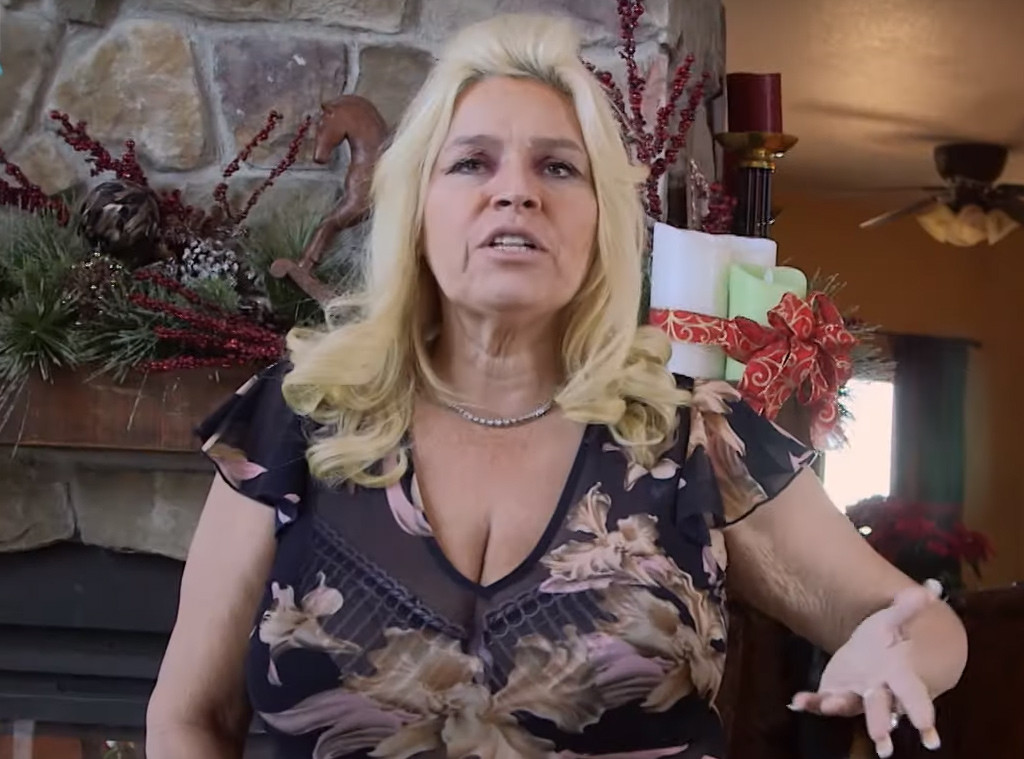 WGN America
Before her death, Beth Chapman wanted fans to see her brave fight until the very end.
In a brand-new trailer for Dog's Most Wanted released Monday morning, viewers quickly learn that the reality star's health journey will be documented in the new WGN America series.
"Once you find out that it's an incurable lung cancer, there's no stage five," Beth shared in the sneak peek.
As for Dog the Bounty Hunter, he can't hide his love for his wife when addressing her health. "I love her," he shared. "And I'll do anything for her."
During the season, fans will also watch the couple receive support from a ferocious team of hunters Dog calls "The Dirty Dozen."
Together they will go on a cross-country manhunt to track down a carefully curated list of Dog's Most Wanted fugitives.
"If I'm going to die, I'm going to die in my boots," Beth proclaims in the trailer.
Back in June, Dog confirmed on Twitter that his wife passed away in Hawaii following a battle with throat cancer. She was 51.
A memorial service was later held and the reality star was cremated, per her final wishes.
"After my mom died, I said well, 'My mom is in the Earth'… In my tribe, we believe she becomes part of the Earth, the sea, the sky and the rain. Beth is going to be placed here too, she got here before I did, it's my island," Dog shared during an emotional speech. "She said, 'Please, Hawaiian style, Duane Dog Chapman.' I tried to have her call me Dog for so many years. She said, 'Please do this right,' so I appreciate everyone being here."
Dog's Most Wanted series premiere Sept 4 at 9 p.m. on WGN America.
Source: Read Full Article