Lorelai and Emily Gilmore didn't have the most heartwarming relationship. The mother-daughter duo spent much of Gilmore Girls battling it out and acting coldly toward one another. Despite their icy relationship and turbulent past, there were a few moments when it was obvious that the two did care for each other. Do you remember Lorelai and Emily Gilmore's warmest moments? We've collected three, in case you forgot. 
Emily standing up to Christopher for Lorelai remains a fan-favorite moment
In the season 2 episode, "Haunted Leg," Lorelai deals with the heartbreak of having Christopher go back to his girlfriend Sherry when she finds out she is pregnant. Christopher and Lorelai's romance was something that Emily and Richard Gilmore were thrilled about and distraught when Lorelai had to tell them the relationship wasn't going to work out. 
While Emily initially wanted things to work out, she finally took Lorelai's side when she realized just how hurt Lorelai was. She took control and threw Christopher out of the house when he showed up unannounced. The quiet support was exactly what Lorelai needed. It was especially meaningful because it revolved around a topic that Lorelai and her parents had battled over repeatedly. 
Lorelai and Emily Gilmore have a sweet moment when Lorelai reveals that she won't be marrying Luke Danes
Emily and Richard Gilmore weren't initially a fan of Lorelai's relationship with Luke Danes. Emily did all she could to break the pair up. Still, she eventually accepted that things had gotten serious. Emily was even prepared to buy the duo a house as a wedding gift. When Lorelai sadly announced that the wedding wasn't happening, Emily simply placed her hand on Lorelai's shoulder and didn't say a single word.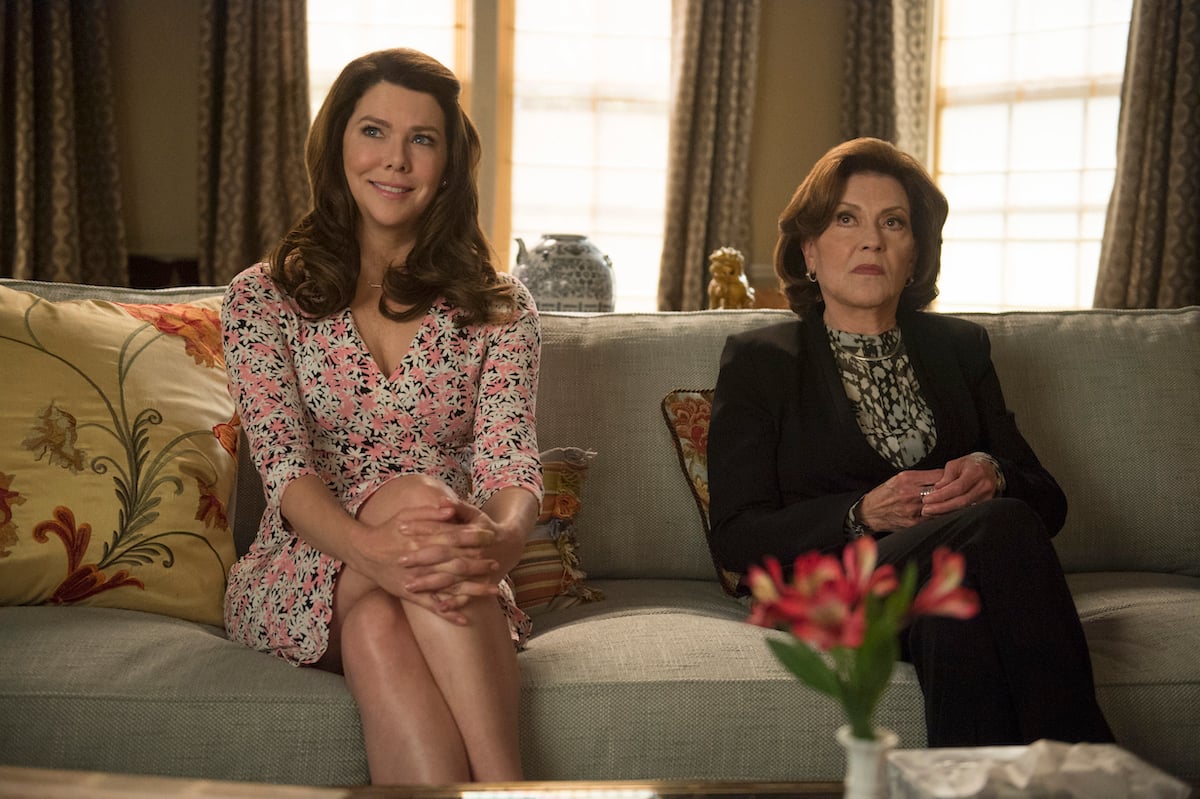 Fans note that the season 6 moment showed Emily's emotional growth and Lorelai and Emily Gilmore's connection, despite everything. Gilmore Girls fans also point out that Emily and Richard's effort to find a home that would have worked for both Lorelai and Luke was sweet, too. 
'Gilmore Girls' fans love Lorelai offering her mother a little comfort after a department store meltdown
Admittedly, Emily was kind to Lorelai more often than the reverse. Still, Lorelai had some heartwarming moments, too. In "Scene in a Mall," a season 4 episode that followed the unraveling of Emily and Richard's marriage, Lorelai offered Emily a lot of empathy. 
In the episode, Lorelai and Rory run into Emily in the mall. She tricks them into shopping with her. After she gets upset and causes a scene, they walk her to the food court to relax. When Emily questioned Lorelai about how loud she was, Lorelai was kind. She told Emily it was fine, and that everyone had already forgotten it. Lorelai even paid Emily a compliment; something the ever-confident Emily seemed shocked by. the entire exchange warmed the hearts of fans, many who always wanted Emily and Lorelai to figure it out.
Source: Read Full Article